Profile
---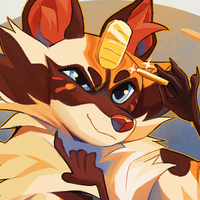 Name

Akat

Called

Aka, Ash, Akatix

Status

Current Mascot (2020-)

Gender

Female

Species

Racoon | Cat | Humanoid

Role

Sona

Theme

Lucky Cat
Hardworking to a fault and can't deny it for a second. Akat thrives off chaos and continuous going ons - fingers and claws always twitching wanting to do SOMETHING. Calculated logic is put above most things in the decision making process, and there's nothing she loves more than when a plan fits together perfectly. Lists, plans, backup plans, and backups to those backups are essential.
"LUCKY TRASH WITCH"
An affinity for crafting, fiddling, doodling, and money hoarding are what frame the Akat's lifestyle. She has next to zero luck despite her theme, but perhaps thats what makes her so inclined to adore Lucky Cats and all they stand for. A collector of many things Akat has a large affinity for Lucky Cats and will happily collect and stash them all over. Along with other little figures, candies and plants.
She makes a point to look at the positives first, and will push that...likely with a big of sarcasm. But positivity is key! It's not to be seen as weakenss though, Akat follows a 'Do not harm, take no shit' attitude and won't be anyone's doormat.
She is a fierce friend when it comes to keeping spirits up, but won't take lightly to 'whiners' or 'clingers'. She's a hard believer in trying to fix your problems and not letting them take over your life as well as letting people have their space! Distance or time make no difference in solid relationships.
Likes
---
Autumn & Winter
Doodling
Crafting
The Mountains
Camping / Adventures
Northern Lights & Galaxies
Dislikes
---
Mooches
Clingy people
Whiners
Extreme Heat
Forced cutesyness
Assumptions
Small town and down to earth, there's little that offends or affects this critter. That being said, she doesn't take disrespect lightly.
A representative of myself and my brand as an artist! Official Lucky Akat Arts mascot.
She has three different forms. Raccoon (main), cat, and Humanoid.
Raccoon is a little chubby, with skinny but grabby and sharp claws. Tail is huge and poofy, gets even moreso when spooked or angry.
Cat is lithe and slinky, tail also poofed!
Humanoid form is essentially a human in a kigurumi onesie style costume. Think of Mario in a Tanuki suit. Her sleeves are always rolled to the elbows, and she has full control of ears and tail.
[ A Mystery ]
Not super fond of being looked at like a potential experiment, but at the same time Kachi isn't sure just how much she can really complain when the other gives her good deals on things. Likely not anything that will actually help her but enough to keep her interest.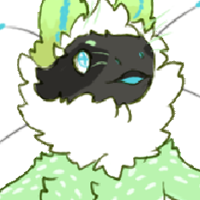 [ Friend ]
A good and close friend! Sprig is fun and quirky, just the type of Grem Kachi likes.
[ Friend ]
While Piper's home and general runabout isn't Kachi's cup of tea, the Grem themself always seem to be shining and she can't hate that.