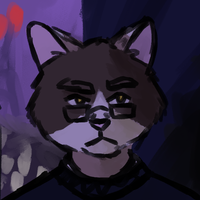 Profile
---
Maxwell works as a freelance artist and has a full-time job as a front end web developer.
He figured out his identity at 14, after having searched for a while when he was 13.
At 15 he started dating a girl, but after a year he realised it wasn't working out. Before the relationship ended he started taking an interest in Colby. The two knew each other, but Colby never said much. After wondering for a while what he was like, Max asked him out on a date, knowing that he was gay. The two started dating shortly after. 
At 19 he started his bachelor's in digital media and design, and finished at 22. During his time at school he met new people, as well as started earning some money on the side by working as a freelance artist.
Him and Colbs moved in together at 20, and married shortly after his graduation at 22.