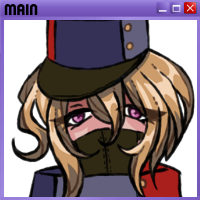 Profile
---
Wsewolod Beljajew
"..."
Cruel | Curious | Emotionless
About
Currently nothing much is known about him. Sewa showed extraordinary intelligence and talent in many ways and is rather inquisitive. While rather staying serious and realistic he still managed to be liked by many(one reason being that he worked in an amusement park). Though despite being liked he somehow was still rather cold, blunt and harsh, not showing much mercy to those who did wrong.
His curiosity reaches so far as to let things happen even if they were bad just to be able to see the possible outcomes making him in some way appear rather sinister and inhuman.