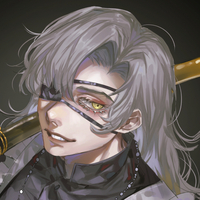 ---
How long have I known Boss? A long time, 9 years? I think. My knight in shining armor who came to rescue me. How romantic. I get chills just thinking about it again! If only I could turn back time, he was so young and handsome... Though he does look a lot more handsome now.♡ He's really just getting more beautiful with age. Can't wait to see him start turning gray. Those blue eyes that already paralyze me with their coldness will make me faint! He's gloomy and depressed, but I don't care. It's kind of endearing. Adds to the tall, dark, and handsome mystique. He's like a sad dog. He likes me stroking his hair, after all. Just like one. He still refuses to give dating a chance. Or a kiss. Or fucking. Thinking about it, I don't think I've ever seen him show interest in someone..? You think he'd be a ladies' man. More potential for me, I suppose. I'm very grateful that Boss keeps me around, no matter how many times I hit on him. I won't knock it off. He knows exactly how I feel about him. ...It's not like I'll ever get a chance anyways.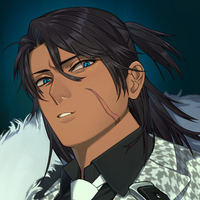 ---
How long have Valentine and I known each-other? A while... Years. He's my closest friend. One of the only people I can safely put my life into their hands. He's... Got some mental complications. He doesn't fully mean it when he acts out. It doesn't matter to me. If I'm the reason why he's like this, then I owe it to him to stay by his side. I care about him. Even with his quirks, and the trouble he causes... I can't see a life without him around.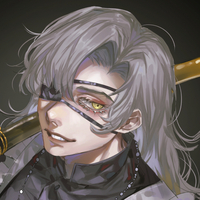 ---
I hate him. I've heard the shit he's said about me. Boss should be the successor instead. Why him? He's a brat! The only thing holding me back from saying or doing anything is Boss and he should be GLAD I've never once attempted anything. I wonder if he knows how much he's hated. I could always be the one to say something first. I don't think he has the balls to retaliate, anyways. I doubt he's even killed someone. He's too soft and spoiled to run this sort of shit.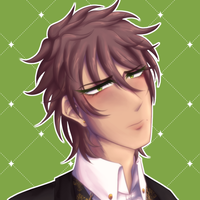 ---
He's an obnoxious bitch. I can call him that if he continues to try so hard to look like a woman. You can hear him from across the building he's so goddamn loud. At least its a warning that he's nearby. I'm not gonna provoke him, though. He seems a little too unhinged for my own comfort. Wields that sword too often to be talking shit directly to his face without his "guard dog" around.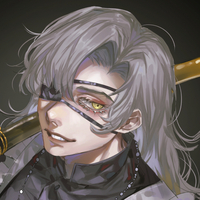 ---
Camilo... He's the one who made me the hitman I am today, in a way. He reminds me of Boss a bit. Not personality though, they're total opposites. Guess its the South American thing? Their aura and mannerisms. He holds all of Aurelio's oooold secrets, too. God, they've been friends for like 20 years? Can't say I'm not jealous. He's always smiling, all cheery and upbeat. It's a nice change of pace. I like sharing drinks with him for exactly that. Very sociable, even when I feel like shit. Thanks for keeping me company when Boss is gone, Camimi.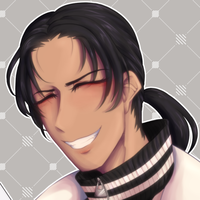 ---
Valentine! Been such a long time since I've trained him, stopped 7 years ago? He's a good kid. Little quirky, but he's got a strong spirit. Real good with his katana, too. His crush on Boss is cute. Actin' like a lost puppy around him. The two of 'em are so close. He knows he's always welcome to call me over for anythin'. 'Specially if he wants a rematch from last time.