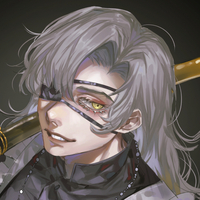 ---
How long have I known boss? A long time, 9 years? I think. My knight in shining armor who came to rescue me. How romantic. I get chills just thinking about it again! If only I could turn back time, he was so young and handsome... Though he does look a lot more handsome now.♡ He's gloomy and depressed, but I don't care. It's kind of endearing. Adds to the tall, dark, and handsome mystique. He still refuses to give dating a chance. Or a kiss. Or fucking. Thinking about it, I don't think I've ever seen him show interest in someone..? You think he'd be a ladies' man. I'm very grateful that you keep me hired, boss. No matter how many times I hit on you. No, I won't knock it off. He knows exactly how I feel about him. ...It's not like I'll ever get a chance anyways.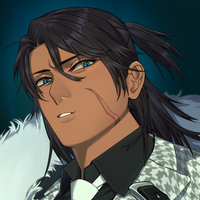 ---
How long have we known each-other..? A while... Years. I'm the only one who puts up with him acting like this. He doesn't fully mean it. He's... Got some mental complications. It doesn't matter to me. If I'm the reason why he's like this, then I owe it to him to stay by his side.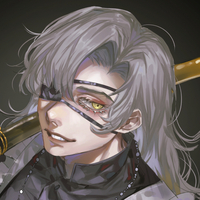 ---
I hate him. I've heard the shit he's said about me. Boss should be the successor instead. Why him? He's a brat! The only thing holding me back from saying or doing anything is Boss and he should be GLAD I've never once attempted anything. I wonder if he knows how much he's hated. I could always be the one to say something first. I don't think he has the balls to retaliate, anyways. I doubt he's even killed someone. He's too soft and spoiled to run this sort of shit.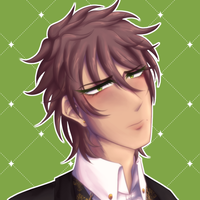 ---
He's an obnoxious bitch. I can call him that if he continues to try so hard to look like a woman. You can hear him from across the building he's so goddamn loud. At least its a warning that he's nearby. I'm not gonna provoke him, though. He seems a little too unhinged for my own comfort. Wields that sword too often to be talking shit directly to his face without his "guard dog" around.