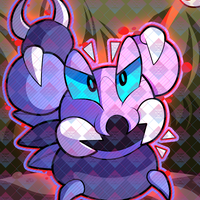 Profile
---
- Laika acquired this little troublemaker from a weird old man who took an interest in a rat she'd found skulking around Union City.
- He's a bit bitier than her other pokemon and generally dislikes hanging out with her goofy family, but she loves the little blighter anyway.
- He's starting to get a taste for pestering other pokemon alongside Spyke.