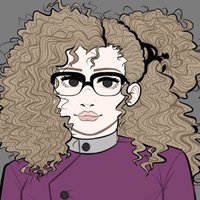 Profile
---
Trina Havoc has a wide and varied life of  - no that's a lie she hardly ever gets into her own back yard.

A Mechanical Engineer by profession, she hops between 6 month gigs because, as soon as the potential coworkers expect her to be personable rather than professional, she always manages to rub people the wrong way.
Really, it's good enough that her work requires her to be on-site most of the time, or she'd never get out of her house and away from her android, [Rose]. Who had to learn good manners and maintenance more though deduction than example.

As it is, Trina now has a android at home - who's AI she started training back in hich school, over two decades ago - who is trying to soften up her rough edges.