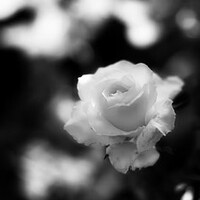 Profile
---
River (previously Enchante)

Age

Adult

Gender

Doe || Female

Species

Half deer – half macaw || Human

Titles

None

Nicknames

None
"..."
Pages
---
Stats
---
Physical: Alright || Mental: Memory loss || Emotional: Lost, confused
Current whereabouts
---
In the Forest.
Log
---
Came to the Forest to check on the eggs situation from afar. While she knew the previous batch was safe with Elijah and his partner, couldn't say the same about Khard as she had very little information about the giant ram. That's why she was glad Nathaniel had been there when she left the eggs with Khard.
Was at the Twins when she noticed Culzean and, to her demise, decided to approach. Got attacked by SubRosa and chased through the whole Forest. Added only fuel to the fire when she screamed on top of her lungs that she had Cul first. Gave in at the Blue Bowl when she had no more energy to run away. Believed it was her end but actually something else happened. Something much worse for her. Got deplumed of all her feathers and robbed of all her colours.
Since the scene happened very close to a stranger's place (Ingólfr), he stepped in and got Chanti out of there to his world. Tended to her wounds and brought her back to the Forest. Since then she has been wandering the place with no recollection of her past and who she is.
General
---
Origin: Human
Orientation: Pansexual
Status: Single
Scent: Subtle, of tropical flowers, also lilac
Face Claim: TBD
Occupation: Maid in Levant's Palace
Set: Orca horns, DoTD mask, Orca pelt, mini
Traits
...
...
...
...
Passive
Moody
...
...
Envious
Musings
Architecture
Baroque Style of Art
Table Arrangement
Long dresses
Jewellery
Interior Decor
Black and White
Royality
Bouquet Arrangement
History
---
Redoing.
Personality
---
Redoing.
Forest Looks
---
Redoing.