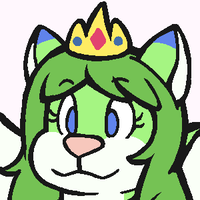 Basic Info
---
Species

platformer squirrel

Occupation

platformer hero, mascot, "princess"
Profile
---
Character information on my site!
Nova is a 90s animal mascot platformer character. That's the core idea of who she is - she can jump high and doesn't take fall damage, she respawns, and she tolerates a wide range of temperatures well. She's affected by video game logic and mechanics and they stay with her no matter where she is.
Because I take worldbuilding way too seriously, she has a series of real games on appropriate consoles, currently just Nova the Squirrel for NES though she has a sequel in development for SNES, and she could very easily appear on the Game Boy Color in the future!