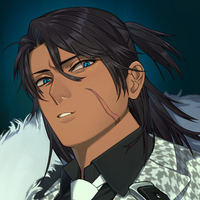 ---
How long have Valentine and I known each-other? A while... Years. He's my closest friend. One of the only people I can safely put my life into their hands. He's... Got some mental complications. He doesn't fully mean it when he acts out. It doesn't matter to me. If I'm the reason why he's like this, then I owe it to him to stay by his side. I care about him. Even with his quirks, and the trouble he causes... I can't see a life without him around.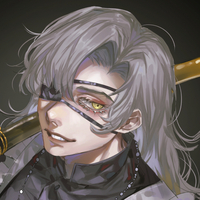 ---
How long have I known Boss? A long time, 9 years? I think. My knight in shining armor who came to rescue me. How romantic. I get chills just thinking about it again! If only I could turn back time, he was so young and handsome... Though he does look a lot more handsome now.♡ He's really just getting more beautiful with age. Can't wait to see him start turning gray. Those blue eyes that already paralyze me with their coldness will make me faint! He's gloomy and depressed, but I don't care. It's kind of endearing. Adds to the tall, dark, and handsome mystique. He's like a sad dog. He likes me stroking his hair, after all. Just like one. He still refuses to give dating a chance. Or a kiss. Or fucking. Thinking about it, I don't think I've ever seen him show interest in someone..? You think he'd be a ladies' man. More potential for me, I suppose. I'm very grateful that Boss keeps me around, no matter how many times I hit on him. I won't knock it off. He knows exactly how I feel about him. ...It's not like I'll ever get a chance anyways.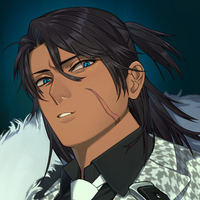 ---
The boss' kid? I don't talk to him much. When I do its generally not pleasant. He might change with age. He has to inherit his father's legacy, after all. ...I won't hold my breath.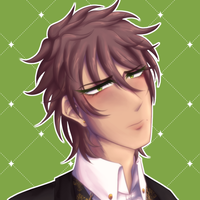 ---
Padre seems to really like him. I don't get why. He doesn't talk a lot. Just sits there staring at me. Always looks pissed off. He's kind of a creep, actually. I'm not the one with a gender-confused "thing" at my side, here. Guy probably uses him as a fuck-toy. But I mean I don't like him either. I'll just promote someone else to Consigliere when I'm Godfather.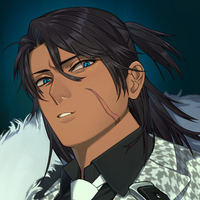 ---
Camilo? We're long-time friends. He's seen me at my highest and lowest. I can't thank him enough for his companionship when I was younger. Before Valentine... He was all I had. Valentine and I may be closer nowadays, but he knows how important he is to me. I just wish he'd stop calling me an old man.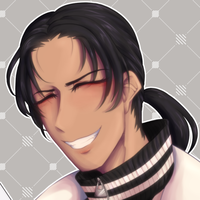 ---
Bossmaaaan! One of my oldest buddies, age AND friendship wise! He hates when I call him old. I 'member seein' him come into the syndicate, he was such a baby. Now he's got all that grit to him. Not that he didn't have it before. Can always rely on Boss. He's a good guy! Despite all the, y'know. Well, we're all like that. Kinda afraid of throwin' out his back with sparrin', so I take it easy on him. He's real good at chess, ya think he wouldn't be but he's a real strategist. As expected from our #1 Consigliere! He gets so... Soft, around Vally. Real sweet, in his own way. It's precious. Cares about him so much. They'd make a good couple, if he gave the poor kid a chance. Boss is almost kinda like a brother to me. As much as I tease him I'm glad he's still kickin'.