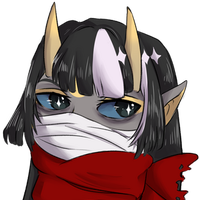 ---
"Hm, one of the council members of Kholero. He is quite influential...I do like him. He's funny too. ...Oh my, your children? Adorable little birds- wait. What bird. You bird. YOU BIRD. YOU BIRD. YOU BIRD. YOU BIRD. I HATE YOU SO MUCH YET LOVE YOU LET ME LOVE YOU MY ELDER. ...Ergh."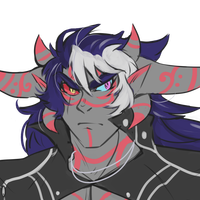 ---
"Hm, a traveling priest. He's nice, I do like the fact he's teaching religion. ...He can't go to Satan. Help. I'm on the floor dying. Help. Anyway, I don't mind showing baby pictures of my kids. ...Heheheheheheh he's going to love this."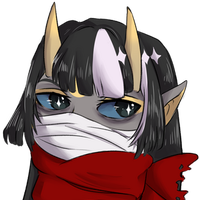 ---
"Oh dear, that intent on studying Treachery? I do so love the fact you're paying attention well. Hm, you do love to learn. May we talk? ...That was the dumbest thing to come out of your mouth. ...I... WAIT COME BACK I DO WANT TO TALK I'M SORRY."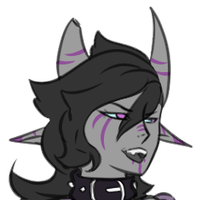 ---
"Huh, a priest. I uh...didn't have a good first impression of him. He's okay. ...He's just smart. I'm a dumbass. I want to be a dumbass forever, Father doesn't. My sister actually doesn't. THE ONE SHE TALKS TO THOUGH? HELL YEAH."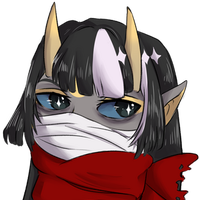 ---
"Oh, an instructor. Of the body? You prefer that? Hahahahahaha, I see your methods. I quite like them, shall we talk more? Let me learn more, fill me up with your words...NOT LIKE THAT. OH GOD NOT AGAIN. SORRY. UGH. Let me explain..."
---
"Oh, a priest? Reminds me of someone in the past I met. He was nice. ...Oh geez, my methods? Uh. Okay. You're a legit woman right now I- /wheezing. ...Oh god what do I do she's hot why can I not change pronouns but /wheezing let me just eat you. ...OH WAIT GOD NOW IT'S MY TURN CRAP."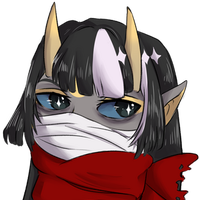 ---
"A singer? An idol, how divine, that voice, do keep singing forever. In prayer, in love, do keep singing forever- AGH. OKAY I DESERVE THAT PUNCH. What did I say? ...Oh...ah...no... Ergh, sorry, sorry, I was an idiot. I hate my words so much, how do I explain this? ...Just sing. There."
---
"A bit of an idiot, I will admit, but he doesn't mind talking with me. All of me, huh? Even the backstabbing bit. ...Well, okay, you're fine. I do need the funds too. I don't mind this, your words and preaching with my voice...this will sell well."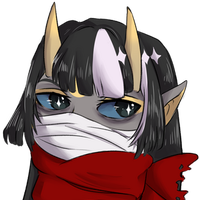 ---
"You always seem so stiff with me, child. ...I know you're older but ugh. Still, you are always so stiff...and then refuse to talk. Even if you go to another place, you disappear. ...Why? Can't we talk? ...You're a fool to not listen to my words."
---
"Leave me alone. I don't want to talk. Just like him. Juuust like him. I'm fine with that. But you ask too much of me. I don't want this. I don't want to fight. I just want to run my shop. I can be cordial. But I won't play your game in studying the nature of man."