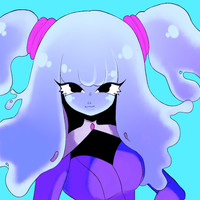 Profile
---
Pu██naji - it's one of those names the human mind can't handle due to incompatical psychic annunciation. Thankfully responds to "Gee".

Works as a clothing provisioner in the ships "Mall", A few doors down from Ken'di's shop.

Currently wears a neck brace disguised as a high collar to get that tiny neck look. Imagine a cobra wearing a wig and wow that thought is stupid.