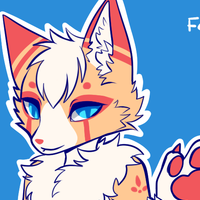 Profile
---
   Taiyo is a charming, friendly, and social male fox.
  He has a twin brother, Yoru.
 Friendly with kai and fumimi. Attracted to talk to pretty girls. Usually ignores guys. 
  His human appearance should be around 24. He has a slender build.  Stands at about 5'10  
  Likes: pizza, dango, apples, summer, alcohol  
  Dislikes: insects, horror, the cold.