Profile
---
"Talon"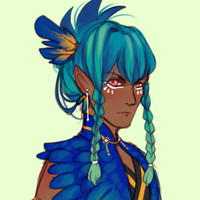 Basics
---
Aliases
Talon, Bird-Guy, Avi
---
---
---
Height
4'0" / 5'2" (upright) / 6'5" (bird)
---
Species
Bird (so they claim)
---
---
Stats
Theme
Ka-kaaaaaw! Kaw kaw kaw.
Summary
---
Appearance
---
Human Form: Wears a strange getup that is very reminiscent of a bird. Constantly walks on their toes.
Bird Form: A weird hybrid of a hornbill and an archeopteryx.
Personality
---
Human Form: The townsfolk consider Talon a pretty strange guy. Despite having fully-functioning vocal chords, they behave as if they were completely mute. It doesn't stop them from attempting to communicate, but it's hard to understand what they're trying to say through gestures alone. The one thing that Talon can express with 100% efficiency is that they are a bird. Which is silly, really – they're obviously not a bird.
Bird Form: Literally cannot shut up. Just a constant source of noise. Squawk!!!
Dislikes
---
Dislike 1
Dislike 2
Dislike 3
Story
---
Twenty years ago, the young child of a wealthy couple suddenly vanished, causing a big ruckus in the area. Lots of finger-pointing and hypothesizing and searching happened, but in the end, the child was nowhere to be found. The couple eventually moved away and the story of the missing child was relegated to a cautionary tale among new parents (or a spooky ghost story among the kids).
One day, while a group of researchers were out looking for the rare Ornithus flock, they shot what they thought to be an exceptionally large and mysterious bird. As it turns out, it was not a bird, but a person dressed up as a bird. The scientists immediately took the person they had accidentally sedated back to the closest town, but no one had any idea who the bird guy was. Not even they themself could offer up any clues – they appeared to be mute and didn't know how to write. Eventually, the elders came to the conclusion that this bird imitator was the adult version of the child who had gone missing twenty years ago.
Though the townsfolk continue to think of Bird-Guy as a pretty odd fellow, they all still pitch in to help take care of them.
Relationships
---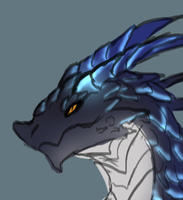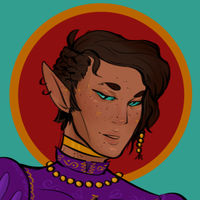 c a t. sometimes h o r s e.
Extra
---
absolutely No One (aside from other shapeshifters) believes they're a bird, despite overwhelming evidence that they are, in fact, a bird

understands human speech but refuses to speak it

can mimick any bird call

--
Theme by Circlejourney