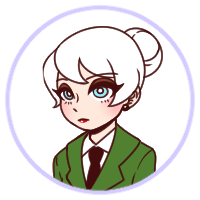 Profile
---
template by shroomish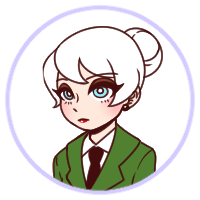 ---
---
---
---
---
---
---
---
---
---
---
"I could've turned out bad, but I guess I didn't feel like it."
Once an angsty teen who ran away from home and played the drums in a punk band, and now a jaded adult just trying to get by and learn a little about Pokemon, battling, and how to live a normal life.
Without any big "goals" in life, she's really just trying to mind her own business. Taking care of Rocco is her priority, and her friends Darrell, Ainakea, and Sweet are always around to help. Taking on the Battle Subway has become a hobby, even though she's not all that great at stragetic battling.
Personality and History
---
Positive
---
hard-working
smart
reliable
Neutral
---
private
stubborn
tough
Negative
---
blunt
antisocial
pessimistic
Initially comes off as a lonely, brooding type with misanthropic views, and though it may be half-true, she's really not all that bad. Takes care of the people around her in little ways, looking after those she cares for. Despite this, still has a lonesome attitude that leads her to refuse help from others, no matter how badly she may need it. Slowly learning that being independent doesn't mean having to shoulder all of one's burdens at once, but can't seem to kill the habit of taking things on by herself. Has a lot of big sister instincts, even for people that are probably older than she is. Gets along with teenagers and young adults better than others her own age, which leads some to believe she's immature. Often tends to be vulgar and though she tries to behave at work, she rarely shows a little bit of her unrefined side without realizing it.
Early Life
---
Born to Marguerette and Dwayne, she lived a peaceful life in Motostoke with her homemaker mother and train conductor father. Her younger brother Hans was born when she was 6 years old, and soon after her mother became ill. At the age of 7, Gretel was suddenly thrust into being a Pokemon Trainer, her father taking her to the Wild Area and teaching her the basics, then leaving her there to train. When she came home at the age of 8, she discovered her mother was even sicker than before, but her father wouldn't allow Gretel to see her mother until she had beaten the first 3 Gym Leaders.
Gretel knew it would be hopeless to continue the challenge after beating the 2nd Gym by the skin of her teeth, especially with the reputation it had for weeding out the weak. Desperate to get disqualified to see her dying mother, Gretel assaulted a member of the Pokemon League staff, and while she didn't do any serious damage, she got her wish and was permanently banned from participating in the League again.
Her father never spoke to her after that and barely ever acknowledged her presence ever again, from what Gretel assumed to be disgust with her actions. However, none of that mattered to her, and she managed to spend some valuable time with her mother before Marguerette passed away. Just years after her mother's death, her father remarried to a generous but pompous woman named Calanthe, who had a daughter just a month younger than Gretel named Yasmine. After being told that Yasmine was her half-sister, she realized her father had been unfaithful to her mother, which was the straw that broke the Camerupt's back. She needed to leave.
Adolescence
---
At age 13, after making sure her younger brother would be cared for properly, she spoke breifly to Calanthe about leaving. She was tired of her father's dishonesty, neglect, and selfishness. When Gretel was told she was old enough to know what she was doing, she left without a word to anybody but her stepmother and a note for her younger brother, promising to see him again. She made her way to Hammerlocke, where a chance encounter would lead to her being recruited by a man named Grinners who would teach her how to play the drums to become the drummer of his punk band, "Pearls in the Dark".
She lived in Spikemuth with the rest of the band in a tiny apartment, getting along just fine with her three bandmates and making friends with the owner of the bar they played in and the owner's family. Life was pretty good for a while, 16-year-old Gretel even believing she had a budding relationship with Grinners that would be a happy one. But then 3 years later, Grinners disappeared one day without a trace and never returned. The band members blamed Gretel for a multitude of reasons and abandoned her, leaving her all alone. The bar owner, a kind woman with a quiet husband and a young son, let her live with them for a short while while she got back on her feet by finding a job, in return for some favors such as helping with chores and babysitting her son. Soon, once she had the money, she spontaneously decided to live in Unova, and left Galar at the age of 19.
Adulthood
---
When she got to Unova, she had no idea what to do. Wandering around aimlessly, she got to talking to a janitor at the subway in Castelia and he mentioned that working as a Depot Agent would suit her. After a bit of research, she decided to live in Anville and study to become one, working as a convenience store clerk in the meantime. While working there, Gretel would meet a regular named Darrell, a Depot Agent who would often give her advice and tell her things they didn't put in the books. At the age of 21, she applied for a job as an ordinary station attendant and succeeded. Has been working at Gear Station ever since, using the Battle Subway to learn about competitive battling and to keep her Absol, Bisharp, and Pangoro in shape.
Physical Description
---
Attributes
---
Position
Multi Battle Partner
Presentation
Boyish/Feminine
Short and dainty, she's got almost no curves to speak of whatsoever. Used to cut her hair super short and wear oversized clothes, but nowadays wears regular shirts her size and of course, her work uniform. Growing her hair out, but doesn't like wearing it down because it makes her look too much like her mother. Often has it in a neat bun or a ponytail. She never changes her bangs, something that she's adamant about for some reason.
Design Notes
---
Designed to look like an Absol, her ace. Her love of reds and her bright blue eyes reflect Absol's shiny color palette.
Back when she was young, she wouldn't be caught dead in a dress, but now she wears a skirt at work because "the trousers look stupid". On special occasions she might wear something nicer than jeans and a tshirt...
Piercing, intense ice-blue eyes with eyeliner and eyeshadow are key to her design. Looks the same, but more plain, without makeup on.
Her favorite coat is a cropped leather jacket with fur, but even if she still has it, she opts out for a warmer, poofier jacket with fur in the colder months.
Inventory
---
Faux Fur-lined Coat [ Coat ]
---
A winter coat she wears as soon as it gets even a little cold, having problems with retaining body heat already for being so small. It reminds her of her old leather coat from her teen years...
Trusty Hairtie [ Accessory ]
---
Whether in a proper little bun or a simple ponytail, she keeps her hair out of the way with this. It's white, just like her hair. If her hair is down, assume it broke or she's in the process of putting it back up.
Rocco's Toy [ Pacifying Tool ]
---
A puzzle cube that Rocco likes to play with. When he won't stay in his Pokeball but he's being bothersome, she gives it to him. You're supposed to match up the colors on each side, but he just chews it since he can't really tell.
Team
---
Serious nature. Capable of taking hits.
Held Item
Lady
---
---
Moves:
Night Slash, Payback, Feint Attack, Pursuit
Gretel's ace. The child of her father's Absol, Gretel and Lady have been together since both of them could remember. Rarely have they been seen without the other, Lady watching over Gretel dutifully 24/7. Anybody deemed a threat to Gretel will feel the sting of Lady's Night Slash. Gretel avoids Mega Evolving her as much as possible, but there are times Absol silently tells her to with a glance.
---
Bold nature. Somewhat stubborn.
Held Item
Chief
---
---
Moves:
Brick Break, Taunt, Throat Chop, Foul Play
The first Pokemon that Gretel ever caught, obtained him as a Pancham. He spent many of his years as a Pancham, but evolved suddenly after a battle with a certain Linoone. Chief comes off as crass and rude, but he really has a soft spot for Gretel and the rest of his comrades. But especially, he loves jam cookies, though lately he was introduced to Malasadas, which he's grown extremely fond of.
---
Brave nature. Strongly Defiant.
Held Item
Captain
---
---
Moves:
Swords Dance, X-Scissor, Metal Claw, Iron Defense
Once a proud, brutal leader of a pack of Pawniard, he retired when the blade on his head chipped. Gretel threw a Pokeball at him when he wasn't paying attention, and somehow it worked. Doesn't listen to Gretel at all, being too strong for her to control, and seems bitter about being with her. Gretel suspects the reason he hasn't just left is because of Lady. Loves the Battle Subway, and only listens to Gretel while riding it.
---
Naughty nature. Impetuous and silly.
Held Item
Rocco
---
---
Moves:
Dizzy Punch, Psychic, Shadow Ball, Hyper Beam
A blind Reuniclus, found abandoned at Gear Station. His story is a mystery to Gretel. When nobody else offered to take him in after hearing about all the medical fees it would take to care for him and treat his condition, she took him in despite barely having the funds herself. Treated more as a pet since he can't battle with his condition, despite being ridiculously strong. Really, really loves spaghetti.
---
Relationships
---
Friends
---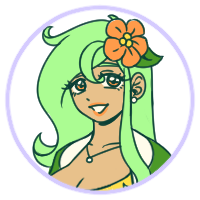 [ Multi-Battle Partner ]
Gretel's Multi Battle Partner. She kind of dragged Ainakea into it, but the two managed to match eachother's battle styles well and make a great team. Often comes to her bakery for coffee later in the day when nobody is around. She also helps look after Rocco, who loves Ainakea's cooking. Trying to get her to grow a spine.
---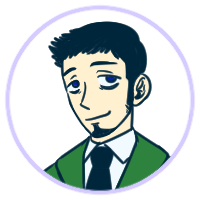 [ Co-worker ]
Helped Gretel get her job, and when she got hired he was her superior. She quickly became a respected employee with his help, and under his guidance she's learning to become a better Trainer. Knows about his insomnia problem linked to his psychic powers and tries to help him come up with ways to fix it. Many mistake their relationship as romantic, but it was platonic from the start.
---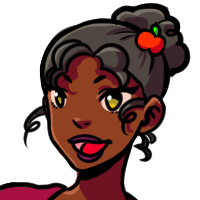 [ Friend ]
Ainakea's friend and business partner that often welcomes customers, including ones who frequent the bakery such as Gretel. Looks up to Gretel ever since she learned about her old band days, listening to all of her stories, completely enthralled by them all. Her stories and advice are helping Sweet to become inspired to become a performer, a dream she's had since she was young. Gretel likes her youthful vigor and enjoys talking to her.
---
Family
---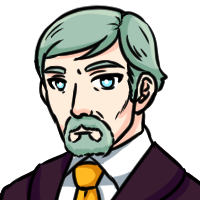 [ Father ]
Gretel's father. She hated him for a long time when he suddenly changed, becoming stricter and constantly pushing her to become a better Trainer, all because Marguerette got sick. Always assumed he hated her too, but his feelings were much more complicated. Died from heart failure when she was 16. Gretel didn't know for years, having run away from home long before he died.
---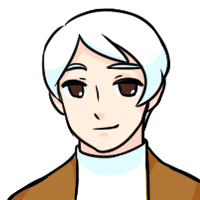 [ Brother ]
Gretel's younger brother, who she hasn't seen in a very long time but still thinks about frequently. He still has the letter she gave him, and doesn't resent her for leaving since he understood that she wasn't happy at home. Both of them eagerly look forward to their reunion.
---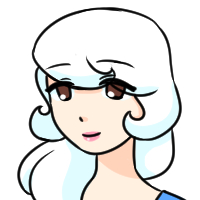 [ Mother ]
Gretel's kind and caring mother, who was often called a "super-mom". Died from a rare hereditary illness when Gretel was 8. Remembers her mom as doing anything at the drop of a hat for her kids, even when she was sick. Gretel is the splitting image of her, except for her striking blue eyes, while Marguerette had brown eyes.
---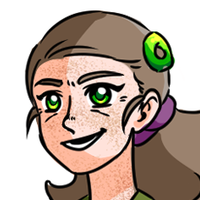 [ Godmother ]
A long time ago, Terranne was asked by Gretel's mother, Marguerette, to be the godmother of her future children. Lost touch with Gretel's mother months before Marguerette ever got married, and didn't know Gretel existed until fairly recently. Still, Terranne treats Gretel just like she does her own kids. Likes her energetic spirit and chaotic vibes, but doesn't like being treated like a kid.
---
Acquaintances
---
Usually comes to him to request time off from work because he's the more lenient twin. Has battled him more than Emmet because she's better with Single Battles, though he tends to chide her for not taking on the Super trains. She's tired of hearing it. Really tired.
---
Answers to him more often than Ingo. As such, she knows he's actually way more strict with the Depot Agents than his brother is. Working under him keeps her on her toes, but she's been able to keep up. They have a mutual respect for eachother's skills, but he criticizes her for avoiding the Double Battle trains.
---
Enemies
---
Grinners
[ That Guy... ]
The man who scouted Gretel to be a drummer for his band. The two of them grew close, but Gretel misunderstood the nature of their relationship as being romantic. Betrayed by him and the rest of the band when he one day disappeared without warning, his sudden disappearance pinned on her. He was always very secretive and shady, which upon retrospect it was probably a bad idea to trust him to begin with. She doesn't even remember what he looks like anymore, nor does she care.
---
Miscellaneous
---
Trivia
---
Scar on her tongue from her old tongue piercing. It isn't that noticable.
Likes to take old, rusty things and restore them back to new, but rarely gets to do it. Pretty good at it, too.
Doesn't mind mirrors (she needs them for doing her makeup) but gets freaked out by a high number of them clustered together and gigantic mirrors. Doesn't faint from shock but gets visibly anxious. Says it's because it feels like something is going to come out of them. Doesn't happen with window reflections, just mirrors.
(creator's special note) Inspired by Heather Mason from Silent Hill 3 and Sabitsuki from .flow. Grinners, her former love interest and band mate, is even inspired by Smile from .flow.