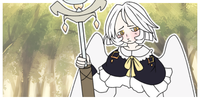 Profile
---
Character contains mature themes. These themes include death, murder and dangerous situations.
Overview
---
Name: Dove Sora Ludgate
Nicknames: Snowy, Sora
Age: 19
Species: Demi Avis (Half human)
Voice Claim: Sucrose - Genshin Impact
Theme Song/s: Danny (Slowed with Reverb) - c418
Personality: Looks tired all the time. She spends much of her time reading and chatting. She is quite shy.
Random Facts: She isn't the best flyer but is able to do basic maneuvers such as dodging.
Date Created: 14/1/21
Backstory
---
Backstoryaaaaaaaaaaaaaaaaaaaaaaaaaaaaaaaaaaaaaaaaaaaaaaaaaaaaaaaaaaaaaaaaaaaaaaaaaaaaaaaaaaaaaaaaaaaaaaaaaaaaaaaaaaaaaaaaaaaaaaaa
aaaaaaaaaaaaaaaaaaaaaeeeeeeeeeeeeeeeeeeeeeeeeeeeeeeeeeeeeeeeeeeeeeeeeeeeeeeeeeeeeeeeeeeeeeeeeeeeeeeeeeeeeeeeeeeeeeeeeeeeeeeee
eeeeeeeeeeeeeeee
Code by cosmical