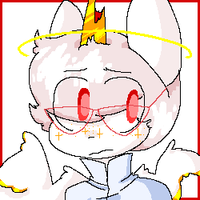 Profile
---
God... of sorts. Only mentioned in the Ardor mythos and not Fervor, but since you're already here, I'm sure you can glean that maybe they're both right.
Loves Aither and Vallha even if the latter uh... let's come back to that.
Blank-faced and quiet. Sometimes giggly and excited when (rarely) comfortable. Completely starved for Vallha's validation (doesn't get it). It's a hard knock life.
Mysterious spoiler backstory ahoy.