✧ pouncing | she/her | epic gamer lol ✧ 
what do you think of my treehouse?
---
hi, i'm pouncing!! in a nutshell, i love cats, minecraft, and playing ukulele + guitar!! right now i'm focused on my new youtube channel, mokezi (please check it out <3)!!
if you draw my characters, nsfw is unacceptable. however, blood is fine lol
original design by realtense; code by zodia; music code by thatalex
Latest Bulletin
---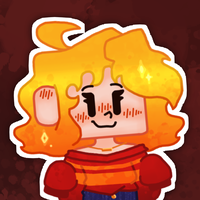 IT'S DONE!!
---
- after a month of editing, my earthbound smp video on the war is RELEASED!! -
- this is my first long-form minecraft video on this channel, so please, if you enjoy, consider leaving a comment!! it really helps since i've never done this before!! -