Latest Bulletin
---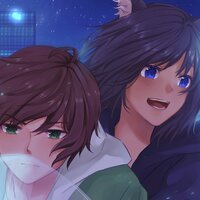 This is gonna be a BIG update so hold on tight

First off: Chapter 86 of Ragazza Volpe Magica is up! Check it out!
EDIT: Also got Chapter 87 done in a week too!!

Next up! I now have art for all of the Seven Sages! Thank you to ClockworkRhapsody for their hard work!

Lastly, a bunch of new pages!

A new, extinct race: Incanatori 
Pages on: Population, Economy, Public Services, Legal System

The Rhythm World finally has a proper name as well, I've decided on "Riterra" as the proper name, all of the chapters have been adjusted to fit using the name properly. Also character descriptions in story should be updated to properly reflect their pictured appearances here on TH, so no more brown-haired Amika, or red-haired Sonia
Recent Characters & Designs
---