~Boopie Doopie~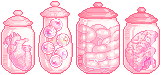 Not an english speaker/Neurodivergeant
They-them/He-Him/She-Her



[My links]
Twitter / Furaffinity / Carrd


Do not ask or offer on my OCs unless I posted a bulletin or stated

Do not use my characters or copy them
But I accept giftart of my OCs happily! :>
Preferably ask before though~

Do not ping me. Its not because I favorited an OC that I wanna get pinged!
Do not use my profile comments section to offer on my OCs please!
DM me or comment under the corresponding bulletin/character.





Dividers by King-Lulu-Deer
Latest Bulletin
---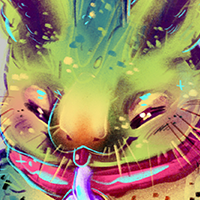 Basically, my broken foot and global health (fibromyalgia + IBS) is an issue at my job so they cut my hours by half without notice and I won't be going anymore since they... are real asses.
 
I will be making a lotta adopts hoping they sell~ Will try to find a less physical job, I'm preparing a portfolio to apply for a job offer I found as a creative designer.
My mental health at least is better than it was but partly because of that job, actually, since I really need to go out of my place and socialize to not fall deep down in depression again! And money is always so stressful!
(That's why I can't do only art at home ; - ; ...)
Any advices are welcome about adopts maybe? Gacha? How to use ToyHouse? Ugh, its hard! Should I do a raffle?
I'll try selling some OCs soon and making more adopts, but I will be a bit busy with making my portfolio. Wish me luck! I could become a creative designer :> then open my tattoo shop when I get the funds!!

Feel free to comment moodboards in this bulletin's comments section! I love working from these and challenging myself a bit!

🌈☀️☁️☀️☁️☀️🌈

[THEMED ADOPTS]
Summer themed adopts are still open! Some prices have been updated/lowered.
I'm preparing a batch of spooky/Halloween themed adopts as well! There is already one posted~
[TAKE A LOOK HERE!]

[OTHER ADOPTS I MADE][UFS/UFT FOLDER]
Can lowball! Haven't updated the prices, feel free to offer, but I will be mainly interested in money!
Other offers will get ignored.
Wanna support me financially? Buy me a Ko-fi!
Recent Characters & Designs
---