~Boopie Doopie~


(art by Peachespine)
Not an english speaker/Neurodivergeant
They-them/He-Him/She-Her
+25 yo

[My links]
~Commissions & Trades info~
Twitter / Furaffinity / Carrd


You can offer on any OC if comments are open ONLY

Do not use my characters or copy them
I accept giftart of my OCs happily! :>
(I might doodl something back to thank ya~)
Preferably ask before though~




Do not ping me. Its not because I favorited an OC that I wanna get pinged!
Do not use my profile comments section 
to offer on my OCs please!

DM me or comment under the corresponding bulletin/character.





Dividers by King-Lulu-Deer
Latest Bulletin
---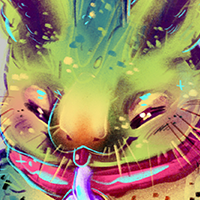 Mostly looking for money, so I will prioritize those already for sale and adopts I made! The sonas Im using the most: likely not happening.
Comment on THIS journal to offer. Not looking for more OCs since Im trying to reduce. Art: Im very picky!
Recent Characters & Designs
---