Monster Man
Kaiser | he/they | 21
What up! I'm Kaiser (or Zero) and I'm a primarily digital artist who has been drawing seriously for ten years. I specialize in humans and freaky monsters! I can also sew and make puppets.

I'm a huge horror fan, and you'll be hard pressed to find anyone who loves Godzilla more than me. I ride horses and went to college for equine science! I'm also a pagan/pantheist/witch/whatever you wanna call it and I enjoy reading tarot cards. I clean skulls and do taxidermy too! Here is my horrible fursona whom I dearly love.  He is tattooed on my body please look at him.
I use a wacom intuous pro medium and medibang.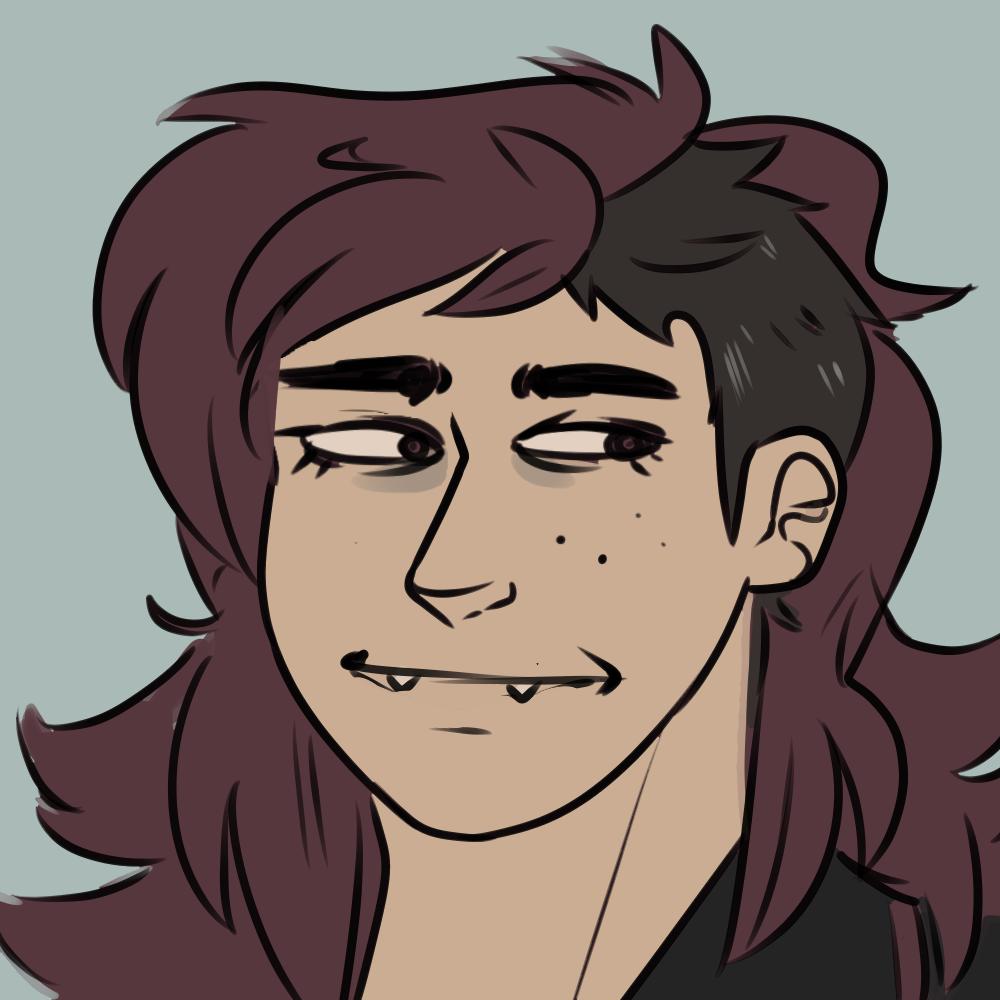 I know less than nothing
FRiends!