Moved my resources here!
If you know my main account don't pm me questions there, I'll block you straight up!
Read the code headers for usage notes and rules per code.
Latest Bulletin
---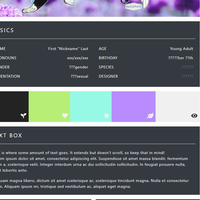 JSYK MODULAR has a changelog on the how to get page, whenever I say the character has been updated, check there to see how!
I'll probs remove the updates after some time to avoid clutter but for now they're there. I've already made 4 additions too!
Recent Characters & Designs
---