Latest Bulletin
---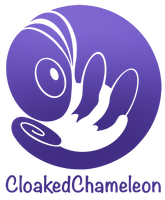 I don't actively go out of my way to trade and swap my designs and CS and what not, but sometimes it's nice to just have an area where people may offer anyway!
Who knows, maybe you will have an offer I cannot refuse? :^)
Feel free to peruse my folders (with exception to Chronicles of Clorin: Those are my ocs and I world build with those!) The worse I could ever say is that i'm not interested so no hard feelings if I decline! My CS are usually swap only if i'm actively looking to swap anything at all, although feel free to request anyway. 
Things that I look for in terms of trade:
CS - Snaptraps, Grem2, Grottes, Vullowisps, Cookie Doves, Weavers, Chimereons (ULTIMATELY picky on these)
Designers - The-Monster-Shop, Kemikel, SnT (Very picky), sweetpotato, oniongrump, Moggiedelight
One-Offs - Reptiles mostly, dragons, creatures, maybe humans 
I may also offer money if you're looking to sell any of the above designs, although I never want to really go past 200 USD on a single design! 
Things that I do not want offered to me in terms of trade:
CS - Griffolk, Nebnoms, Scarfoxes, GYO, Browbirds
Designers - Griffsnuff, Cinnabutt/lesboys/feveretro
One-Offs - Very complicated patterns (tho you may ask anyway) 
Recent Characters & Designs
---