About
Colin 21 UK He/They
---
I am a 21 year old university student from the UK, and I have an unhealthy obsession with Ghostbusters (original), Celldweller and Muse; also, I cried at the end of Blade Runner 2049.
Featured
---
---
if you...
Ship... incest, abusive relationships, pedo, beastuality
Shame people for drawing... gore, vent art, nsfw
Find any of my characters discomforting
Vague post 'friends'
please don't talk to me at all on this platform. this is my safe space for me and my friends and i wish to keep it as such for each of their individual needs. if you have a problem with that just block me, i'm tired of drama y'all.
Latest Bulletin
---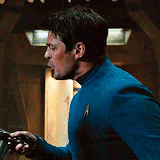 Please note most of my Toyhou.se characters are 'hidden' to the public due to recent activity with reports on characters, which are then unable to be appealed.
If you have been authorized by myself it's because you are part of a species or other community which I am also part of and thus have been provided access to community based characters.
HOWEVER you will not have access to all my characters as I am not comfortable authorizing lots of people I've not personally talked to, so many characters will only be accessible via certain lists if you're a close friend.
If you have not been authorized and you're part of a specific species/community please do the same as above if you wish to have access to my species based characters, otherwise no worries if you don't want to cross paths with me at all.
OR if you need a specific reference or are part of a community and do NOT have a Toyhou.se, please DM me on whatever social and I can provide an access key.