---
Corinth greatly admires Moonrise, and strives to be a good guardian like her. He deeply respects her as both an elder and a teacher, and will gladly take any advice she has to offer.
---
Moonrise was as surprised as everyone else when Corinth got elected as the new Day Guardian. Though she has her doubts as to whether he's cut out for the job, she can see he has a good heart. So she does try to help him out during his trial period.
---
Gold Dust is best friends with Vanilla, and continues to keep in contact with her even after her friend moves to the Glades. She hates Vanilla's brother for what he did, and often helps Vanilla out by reporting what he's up to.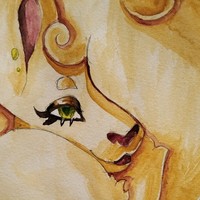 ---
Vanilla has always been grateful for Gold Dust's friendship, even since they were young. They did almost everything together, so it really pained to her leave her friend behind to flee to the Glades. She had no choice though. She knew her brother would have killed her.
---
Flurry is always happy to see Candi, and considers her his bestest friend. Since he lives close to her lake, he visits her every single day to have some fun with her.
---
Candi sometimes thinks Flurry is a bit annoying, but she considers him a close friend all the same. She can understand his hyperactive chattering sounds far better than almost anyone else, so she almost always know what he's trying to say.
---
Moonrise is Candi's friends, and one of the few who can quickly calm her down whenever she gets worked up about something. Candi trusts Moonrise very much, and often admits her more hidden feelings to her.
---
Moonrise is a good friend to Candi. Being the night guardian of the forest, she always keeps an eye on things, and keeps a particularly close eye on the healing pond while Candi is sleeping. When Candi's not asleep, they often have long talks late into the night.