Lookin for wings of fire dragons, PayPal only! Willing to buy hybrids if I'm interested as well!
You pick for me 
My characters (quite a bit of them) are in need of art so if anyone gets bored and wants to draw them for me go right ahead. *eats food*
feliz cumpleaños!!!! To me!!!!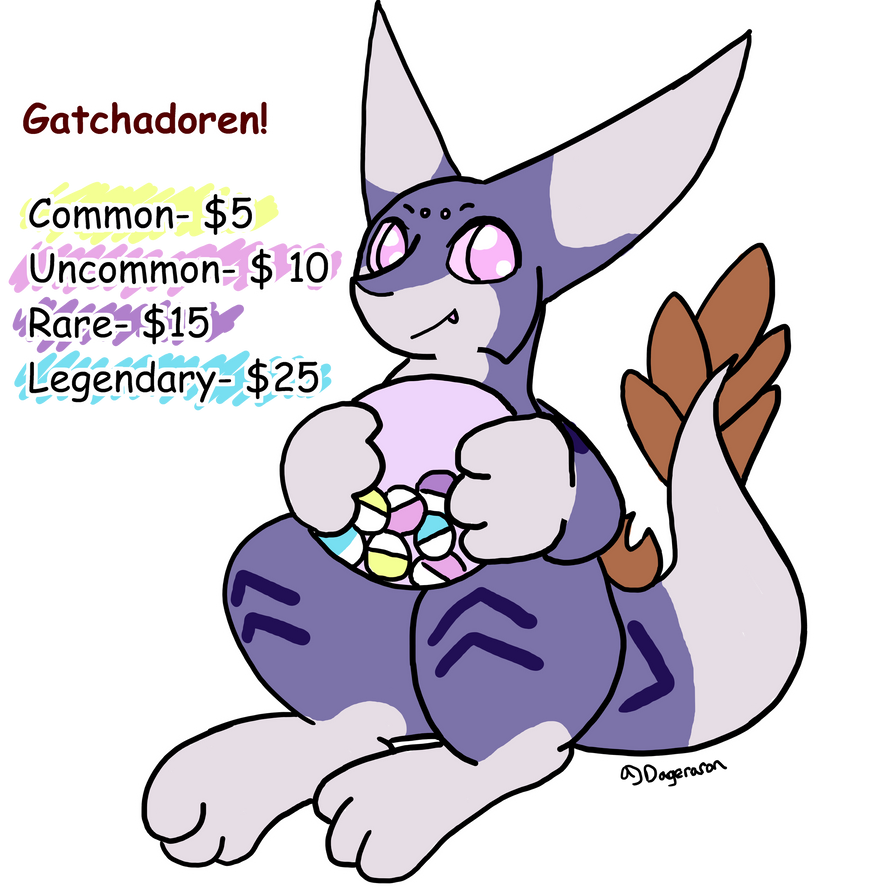 A gatcha Event for the Nayokadoren Group is going on! Want a free roll? Use Password hx7nayok at Nayokadoren Gatcha!
You need to Join or become a member at Nayokadoren Group to obtain a Nayokadoren and own one. Nayokadoren are a Closed-Species.
Welcoming 2019 with the year of the pig!
These characters will have plain icons of what species they are but will absolutely not start off with color! At a later date I may update them to have color but for now it will all be written work!
EXPECT 26 of them!!! 
Literally so excited that its finally semi-open so without adeu lemme set down info and ground rules.
So you can make adopts and characters of this species you just have to legit comment or send an email to [email protected] to be registered as someone who can own and make adopts of the species.
We do have a Deviantartgroup its Here
Please credit me for the base or credit https://www.deviantart.com/dageraron
Species guide, Lore, and FAQ