˚₊· ͟͟͞➳❥ ♡ (Danii)Drawz! ♡
minor / she/her / online!
Welcome to my page! ♡
My name is Daniela (mostly known as Danii!) I am a digital artist, and I have been drawing since I was two years old! I started off with traditional art, but began digital at around 6 or 7 years old! I really enjoy drawing, and spend most of my free time doing so! I hope you enjoy my content!! Feel free to offer on my characters that do not have the "NEVER up for offers" tag! (please note my Toyhouse is still a WIP!) Feel free to shoot me a message if needed! (☆`• ω •´)b
yipee!
WARNING!
---
Some of my characters and or art may portray disturbing / unsettling themes, such as gore, mental illnesses, and potentially other themes some mind find unsettling. I am in no way romanticizing such topics. All sensitive content will have the proper content warnings!
Mutuals! Cherriie, Arkansasnature iceflurry, nebuleii, Ughli, ghost-party, sonic0, Brandstiftung, pazootsy, and others! ♡
Interests! System Of A Down, Sanrio, Sally Face, Gloomy Bear, Stranger Things, etc!
---
---
---
Currency: USD

Timezone: Argentina Standard Time
System Of A Down - Chop Suey! (sped up)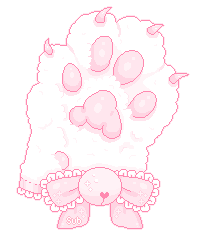 Latest Bulletin
---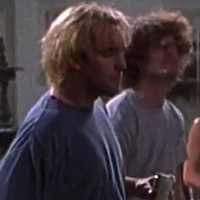 Hello everyone!!!

Lately I have been very inactive everywhere, and that is because I was moving countries AGAIN..

Thankfully, we arrived!!! The journey sure was tough, but we all arrived safely!!

I feel very happy to be back !! It feels kind of odd though, like my brain isn't registering that I've arrived JKDFSHFSJDHF /lh

I arrived much earlier today (or yesterday depending on your time zone, Wednesday / the 30th) but I was extremely tired + had to settle n set up my stuff, so I didn't make any posts or anything

I apologize again for the delay of owed art n replies, I have just been super overwhelmed lately will all the moving, and other irl situations

I managed to set up everything today luckily, so I will now resume working!!! Although it will be slow for a little while, as I will soon begin classes again and I am very behind due to all this moving.

I am hoping to get back on track, and I will continue to work on owed art whenever I'm able!!

Reminder that I have a public Trello / Art to-do list, where you can track the progress of your art!! <3
https://trello.com/b/WfiG6iH2/daniis-owed-art-list-2022

Thank you so much for reading, and for your patience!!! <33
(sorry if there are any mistakes in this post I am still rlly tired from the travelling and from setting everything up!! /lh)
Recent Characters & Designs
---