✩ Daniel ✩ he/him ✩ 26 ✩ trans & gay ✩ Wales, UK ✩
Thanks for stopping by ♡
NOTE: Please don't offer on characters tagged "nope"! These characters are off limits and not up for offers
COMMISSIONS | KO-FI | INSTAGRAM | TWITTER | DEVIANTART
Latest Bulletin
---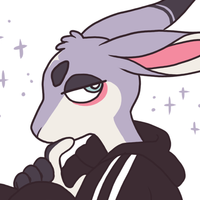 I'm really in need of money but can't take on more commissions right now, so I'm putting a lot of character up for offers.
All the characters I'm willing to part with are here, so please don't offer on anyone outside this tag!!
https://toyhou.se/Dichord/characters/folder:all/tags:1/extagged:nope
Let me know who you're interested in and I can give a rough price range, or if I can't sell them for cash I'll take art offers as well!
Thank you!! <3
Recent Characters & Designs
---