Dræken
25 | dude bro | dumbass extroadinaire 
ELLO loves
I mostly go by Kovu, but you can call me Draeken or Draek if ya want
I come from the land down under, so I may take a hot second or two to get back to you with shit (don't you worry, I did in fact just reference a terrible song. No I will not take criticism for it).
Love to draw when I have the time and motivation aha. Majorly into the 80s and any rebellious, long haired bad boy that's morally ambiguous or just plain straight out a piece of shit. I know, I need to work on myself. Desperately. It's fine. 

Special interests are- slashers, stranger things, the lost boys, the critically acclaimed MMORPG ffxiv, ATLA, honestly just, gay shit, gay shit in general. So much gay shit. I'm writing this on 3 hours of sleep what am I doing
I'm extremely antisocial but if you wanna talk to me for some god forsaken reason, shoot me a dm and I'll hopefully reply aha 
That's the best I got right now 
Peace son 

Please do not TRACE, REFERENCE, COPY or REPOST any of my ocs or their art. Big thank in the club.

My fwens aha

 Platonic Soul Mate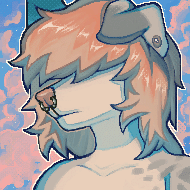 Tasty Lads  
Latest Bulletin
---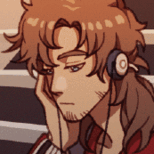 Hey guys! I have a dainty up for trade. I tried really hard to connect with them and tried to place them, but I've been finding it difficult :( 
They're worth a fair amount, so I'm looking mainly for slots to try and make up that difference!

https://toyhou.se/11851524.rune-dainty- 
Looking for 2 slots for this dainty. Open to trading for other dainty designs, if it's the right design (no overly feminine designs either please! Mostly interested in masc designs). They have 2 other redesigns!