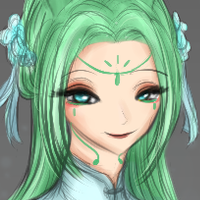 ---
Ning Yuqi did not really understand family, and the unconditional love and care it brings, until she began raising Raseri. At first she was just curious of his story, but now loves him like her own son.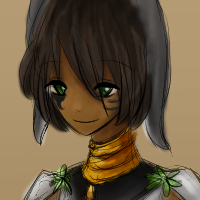 ---
Raseri was very young when he lost his parents, hence why he has always seen Ning Yuqi as his mother. Even after going back and acknowledging his biological family, in his heart, he places her above them.
---
Although at times Keena seems to treat Rion with indifference, he has undoubtedly wormed his way into her cold heart as a loved one. 'An idiot. But a relentless, sweet and attentive one.'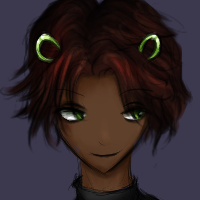 ---
Keena is someone Rion both respects as a capable rolemodel, whilst simulatneously being someone he cherishes and would die for. 'Words cannot describe what she means to me, and what she has done to change my life.'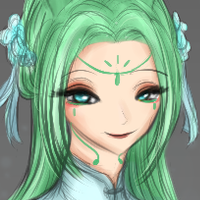 ---
"I can't believe he's so big now, he used to be the cutest little fluffball... well, he's still cute and fluffy, but loves getting in the way of my work now. When he was younger it was cute, and I could work around him, but look at him now! If he sits on my desk I can't even see what I'm writing anymore! Complaints aside, Minmin is, and has been, my companion for a long time, with hopefully many more decades to come. I might spoil him too much though, he's always eating... what would I do if he got even bigger?"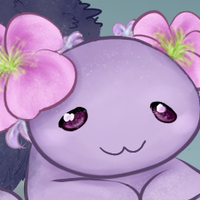 ---
Minmin's attachment to Ning Yuqi runs deep, considering the brand new life she granted him 15 years ago. He can usually sense when she's not happy, and will do subtle things to make her day better, like giving her a pretty butterfly he caught, tidying up his nesting area, and pah-ing at her/circling her legs if she seems lonely/lost in thought. He will also give her space and not act clingy if she's in a bad mood, considering how they're both the type to need solitude at times.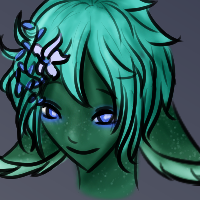 ---
Rak was originally a strange existence to Nael, since he hadn't met anyone quite like him before in his nomadic travels. Now, he thinks of him as a best friend he never knew he needed, and a lover on his loneliest of nights. An irreplaceable existence, although he doesn't show his love as blatantly and possessively as Rak does.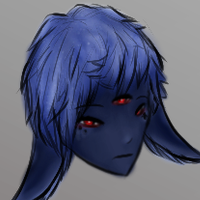 ---
Nael, to Rak, is very much a fragile, wavering existance. He often thinks of him as a little glowing leaf, that brings him great warmth and comfort, but could easily be blown away, or vanish before he knows it. As such, he is protective and clingy to his little lover.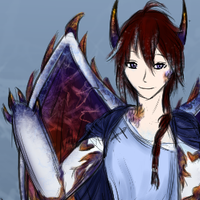 ---
As Lulu's owner, Valorn loves Lulu and gives her freedom and independence out of respect for her. He cuddles her often too of course.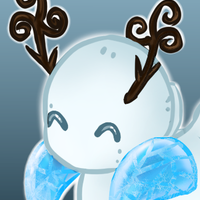 ---
Lulu is stubbornly fond of Valorn though her personality sometimes gets in the way of showing him affection.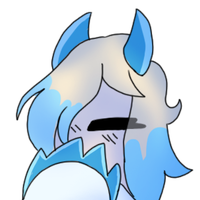 ---
"Valoran has been a friend of mine for ages! We've know each other since we were little. He plays his violin for me sometimes, and I really enjoy it. He's gotten a lot better. I like hearing about his little travels and adventures, even if I wouldn't go on them myself. They really spark my imagination. He is also one of the only people my wolf likes to be around."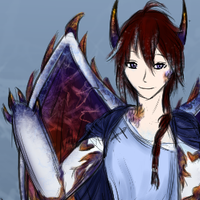 ---
"Aria huh? We've been friends since childhood so I feel like I know her pretty well. She's a good listener and always seems interested in whatever I've been up to in my travels, as uneventful as they may be haha. She was probably one of the first to listen to my violin playing too, aside from my family of course, I wonder how her poor ears managed to put up with me back then... Oh, also, her wolf has really soft fluffy fur! That's if he lets you near him though."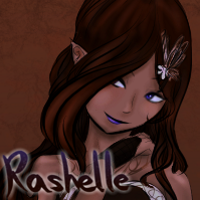 ---
Although Rashelle shows off her love much more directly than Rintus does, with physical contact and flirtatious teasing, some can find it hard to discern how sincere her affection truly goes. However, it has never been a doubt in her mind that Rintus will be the one she spends her life with, seeing as he is one of the few that can look past her playful facade for who she truly is, at all times.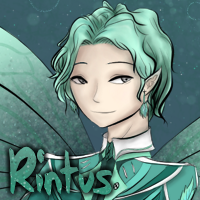 ---
Despite his calculating and generally cold-hearted mind, Rintus has a deep soft spot for Rashelle and her playful antics. It is not something that needs to be said aloud, but she is a warm haven to him, someone he can go to in order to feel at ease.