Fox2210
26 . Female (She/Her) . INFP . Bisexial
Hi! My names Fox2210 or Fox, and this is my toyhouse. I'm currently working on profiles for all my oc by folder, right now I'm in the adopted folder, and slowly making progress. More developed oc will have more extensive profiles. I love making oc and writing about them! I also enjoy rping, drawing, monster boys and fantasy oriented theme/characters/ideas. Hence why most of my oc are based around that.
I also have a storage account where old plots and characters go to be archived! It's Foxkit2210!
Notice
None of my characters are ufs/uft UNLESS they are in the ufs/uft folder. Please don't offer or ask about any characters that are not in that folder. I will ignore you if you do.
Some of my characters are problematic and do problomatic things. Warnings will be put on profiles where needed.
Please DO NOT kin with any of my oc. They are all important to me, and the idea of someone kinning with them makes me very uncomfortable.
Commissions
Comms Open
Trades Open
Requests Closed
Here you can find examples and the prices of my commissions! I'm generally always open with an unlimited number of slots since I don't get many comms on a usual basis. Really if you're interested pm and we can talk about it! Though I am a full time grad student and i work a part time job, so I may be slow depending on my workload when it comes to getting things done.
For requests I will post a bulletin about them when I'm open to do some.
Featured
Latest Bulletin
---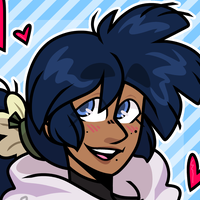 I'm back home from vacation and very tired, but boy did I have a blast! Disney Wold was wonderful and hanging out with my DND friends was amazing!! Ate lots of great food, took an insane amount of pictures, and had lots of fun! 
But I'm ready to spend the rest of the day resting before work tomorrow lol. Also my finger is basically healed, still can't do too much with it but it is phenomenally better. 
Art wise I'll be working on things this week! I will have wips ready throughout the week as well. 
Recent Characters & Designs
---