Fox2210
25 . Female (She/Her) . INFP . Bisexial
---
Hi! My names Fox2210 or Fox, and this is my toyhouse. I'm currently working on profiles for all my oc by folder, right now I'm in the adopted folder, and slowly making progress. More developed oc will have more extensive profiles. I love making oc and writing about them! I also enjoy rping, drawing, monster boys and fantasy oriented theme/characters/ideas. Hence why most of my oc are based around that.
I also have a storage account where old plots and characters go to be archived! It's Foxkit2210!
---
Notice
None of my characters are ufs/uft UNLESS they are in the ufs/uft folder. Please don't offer or ask about any characters that are not in that folder. I will ignore you if you do.
Some of my characters are problematic and do problomatic things. Warnings will be put on profiles where needed.
Please DO NO kin with any of my oc. They are all important to me, and the idea of someone kinning with them makes me very uncomfortable.
Commissions
Comms Open
Trades Open
Requests Closed
Here you can find examples and the prices of my commissions! I'm generally always open with an unlimited number of slots since I don't get many comms on a usual basis. Really if you're interested pm and we can talk about it! Though I am a full time grad student and i work a part time job, so I may be slow depending on my workload when it comes to getting things done.
For requests I will post a bulletin about them when I'm open to do some.
Featured
Latest Bulletin
---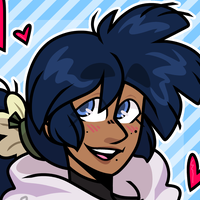 After much thought, and several people telling me that my prices were rather low and that I was lowballing myself a bit, I decided to raise my comm prices! Not by a crazy amount, and the only ones that changed the most were customs and full bodies. Since those take me a lot longer to do than others.
This price bump won't affect anyone who has currently commissioned me! This is just for future comms!
Recent Characters & Designs
---