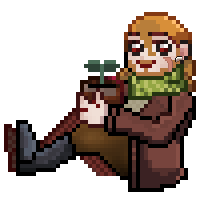 I just wanted to let you know that I am still working as I said before, but the plan of borrowing a computer isn't going as nice as I thought and, well I am practically not taking the computer, which makes hard to rush in my work. Also, I have to admit I've been passing some really painful weeks due to my back issues; sometimes even my knees hurts a lot too. 
I was ashamed to admit it, as I always like to get in time with my works and all and tell about my personal life less as possible, but honestly is not being easy, and less while time passing by and my lack of computer. But I will keep doing my best. 
For who wants to support me in a financially way, you always can through Paypal.meorKo-fi . Thank you.
Thank you so much for your suspport, and even more for your understanding, it means the world for me right now. 
- Norbert ''Corvus'' M. / FrossetHjerte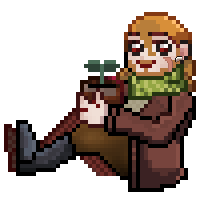 Hello there,
I write this message just to let you know I am still working on the few commission I have left actually, that I am not out from here. Just I don't have my own computer as my old laptop finally broke some weeks ago so, I am unable to stay constanly working as before --I have to borrow a computer, which is somewhat uncomfortable, and aleatory as well. At least, I am better from my back surgery.
Thank you so much for the people who bought me some Ko-fi to support my situation, as it meant a world to me, because I know this difficult time we all are passing in the last months. And, of course thank you too for the people who sent me good words, and cheers, as it makes the situation easier and more nice to pass through. You all are amazing, and I hope you're having a good day, as you deserve it. 
For who wants to support me in a financially way, you always can through Paypal.me or Ko-fi . Thank you
Edit: as I know some people in the Internet is taking in advantage some people kindness, I'll show some photos of my old machine:
Edit 2: I bought this Lenovo years ago, more or less in this status, with the broken case and all. Yes I know isn't the best idea, but I never had enough funds for something better and, I needed to work. Dang, it makes me feel embarrassed to show this poor machine! and I'd  like to show you how it turns on to show how messy works but, it never did that since weeks ago so more than some seconds of screen flashing in a very poor luminosity and then shuts down, I must bring my apologies.
I'll keep fighting to try to obtain a new computer to proper work and study.
Thank you again, 
- Norbert ''Corvus'' M. / FrossetHjerte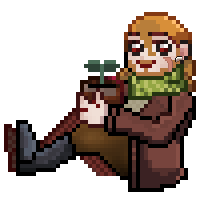 I've been telling you the last couple of weeks, my laptop finally died two days ago -due to that, I started getting slow working again. I have to borrow one computer at the moment, and as you can imagine it won't be for long hours, or everyday, better totally random. And it's also awkward, because the owner needs his computer too fully time to let me work properly, thing that I absolutely understand. So I bring you again my apologies for the delay, but I am just overwhelmed only thinking into finishing in time everything that I still owe, plus I am sore from my previous back surgery. I promise I don't forget who's still waiting for me, and I'll keep doing my best. 
I know we are in a very complicated time with the COVID-19 outside and a lot of concerns out from that topic. I feel horrible having to tell about my broken laptop as if it was enough important, and -for me it is, as is the only way actually I have left to sustain myself. And my only option now is to get some funds to build my own desktop computer, piece by piece looking for the cheaper options, capable of course to run my basic sofware for working. 
Having said that, I repeat myself telling you that:
After all of this, I do really hope you're the best as possible in this difficult time, and that you'll be able to get even better. 
Cheers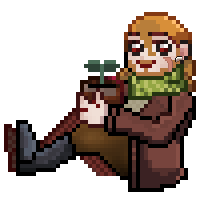 Mate I feel kinda embarrassed in this complicated time of quarantine to tell you this but, remember the last post? my laptop is getting worse and overheating. I'll need for real a computer, even if a really humble one. I am overworking just to pay rent the last months, so to buy a computer even the cheapest one now is a really raw challenge for me. My laptop is the only way to work that I have at the moment. 
Also today I've taken a minor surgery and I am honestly exhausted. But that won't stop me of continue working finishing new and old commissions pending. I'll keep doing my best. 
So please if you want a sketchy bust, here is where you can find tons of examples and also the prices, which are 15 USD without color, and from 20 to 25 USD with base colors. 
If you want finished headshots like this one, would be 35 USD.
If you are interested in another kind of commission, please let me know, as I am open but I am not making a proper post for it at the moment because I lack of finished examples, but sure I can show another ones even unfinished to give an idea of how it would looks. 
If you feel like you can, and you want to bring tips or donations, here is also my Ko-fi
Or at least if you can share this, you are doing a great favor to me I must say. Any help is appreciated.
Thank you so much for your consideration and time, best of wishes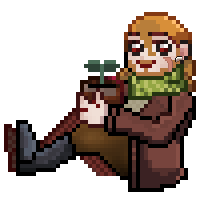 Man I have my heart in the throat just looking my humble laptop agonizing and making a mess for me to work with. I don't know what would I do if it decides to finally shut down. 
Comrade please resist a little longer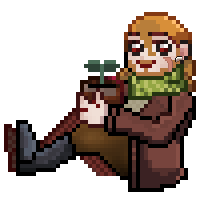 Had to suddenly take some days semi off 'cause I felt kinda sick, plus my back is killin' me as well. But worry not, nothing about Covid-19, just my asthma plus allergy 
I am slooowly working, always working.
Hope yer all fine, please take care of yourself and wash your hands!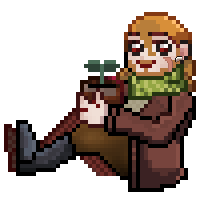 Hallo there wee bonnie ones. I totally forgot to advice by here that I'm slowly opening some kinds of commissions while I finish the last pending works that I have, which are just a few until I get response with the rest of customers. 
Oh, please consider to take a look if you like something from there. Quarantine is getting hard for we all I'm pretty sure, but I had to give a try anyway here, haha.
https://toyhou.se/~forums/71.art-marketplace/82135.-frossethjerte-15-usd-sketchy-headshot
Stay safe, clean your hands, and see you next time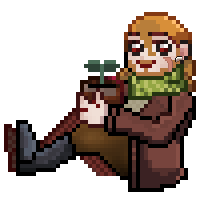 Hallo dear ones, howye goin'? I hope safe and sound having in consideration all the mess outside with the coronavirus. 
I just wanted to let you know -but probably you yet noticed- that I'm working to finish all delayed work for my customers in order to get all things right and done to start soon as possible with opening new commissions slots and everything. I'm happy to say that now is getting low the quantity of delayed work, then who knows, maybe someday in April I'll be able to open the business babe!
Also, probably you noticed too I am uploading things for my characters. I am surprised as I found very old drawings of some of them; didn't you ever feel like 'oh my gosh I can't believe I used to draw like this just- 1-5 years ago?' it's amazing the sensation to see yourself improving day my day and doing your big effort for it. Also, some of them were in really need of a new bust, even if I had no time to do more than an sketch! but I ended up very happy anyway. Also slowly goin' but I am writing their stories; even if for now just Ares and little Andrew has their own! Edwin will be the next. Hope you'll like to take a look sometime. 
Well havin' said that, I hope you're having a really nice day, please take care in this quarantine and don't forget to wash your hands!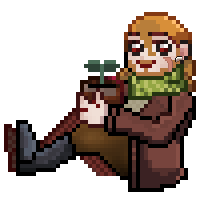 A lot of things happened this 2019 I must say. But there is a new year just in front of me. A year to keep fighting. 
I'll be returning so soon, working as an illustrator as before, but now my responsability is to contact with all the amazing people who decided to wait for this exactly moment and see to finish all the work that I still owe them; that's my priority. When I get all finish, I'll work in new examples, such as a renovated price sheet and some new things more. 
I promise there's a big improvement about my own work even if I had lack of time and energies to draw more often. I hope you'll see soon and feel so excited as I feel with all preparations. 
Thank you to you all for all the patience, for your kindness. I'm still speechless.
I wish you had a good Christmas and New Year as well -even delayed from my part!- and please take care of yourself.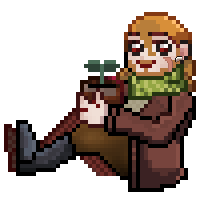 Hallo, Norbert here again, 
First of all I wanted to let you know how important was for me to see your support when I opened my own situation at you guys. I didn't expected so many messages wishing me the best, and that you'll have patience. That helped me to be less anxious, more that I am able to show right now. 
Well I wanted to bring you some tiny news about what I am doing and what I will do; please if you want to know better what happened, I consider to read the last bulleting I've made here: https://toyhou.se/~bulletins/95630.please-read-news-my-personal-status-everything
And so on, news:
- First of all, yes, I am in Holland working in a logistic center. Just picking items and doing heavy works. Yes I know this isn't great having in consideration I am still recovering from surgery but I can't do more if I am not able to draw to get funds for living. Not a great job, to be honest, and I have no schedule at all. They are calling me even one or two hours before to go and work. I don't like that detail but, well here we are.
- I am not better about my mood, but at least I am fighting everyday to just improve my situation or at least resist.
- I will try to start to upload some stuff here in TH. I wasn't able to draw again, but at least I can submit drawings that friends done to me, and start to write again. I don't want to get TH alone when is the media site that I like most and almost therapeutic for me because I have the opportunity to bring some time to my own stuff. So, that's all I think. 
If you want a refund for the work I still owe you, if you want to just contact with me for whatever even for information or a good chat, or whatever, please send to me a comment o a message. I will gladly attend you. 
Kind regards, I hope you'll have a really nice week.