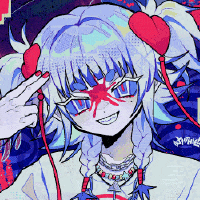 EDIT: TYSM for the interest everyone!! i've contacted the slots i've chosen and am currently going through and contacting those i'm adding to the waitlist!
Hey there, I'm opening two slots for non-FCFS commissions! opening this bulletin a little bit earlier than planned since I have an overseas flight but the closing date will still be on 06/02! The slot will be picked sometime on 06/02 or the following day. since it's non-fcfs, characters will be at base price regardless of complexity this time but BG charges will still apply if applicable! 
---
If interested, please fill out the form: 
https://forms.gle/sDz8RETedXiXnMkTA
---

more samples can be viewed here: https://sta.sh/21698e7vickf?edit=1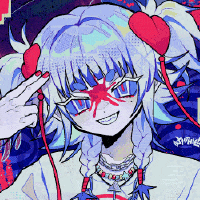 EDIT: tysm for the feedback everyone!! from results, I will be opening non-FCFS commissions, date is still TBA but i will update this current bulletin to reflect any changes!
---
it's almost the time of year when i open slots for comms! i've been on a semi hiatus because of college but hopefully i'll be more active during summer OTL
i plan to open a bulletin either may 1st or june 1st, but there's different options i'm thinking of, so i'm opening a poll to check for interest! i'm also thinking of maybe releasing adopts if people would be interested? i've never done one off adopts before so idk how its gonna turn out LOL
suggestions are always welcome! 
---
for regular commissions, my current price list is here: https://ghoulless.carrd.co/#prices
option 1: FCFS regular commission [1 slot]
slots claimed first by commenting under bulletin, details filled afterwards
does not include customs or redesigns
option 2: not FCFS regular commission [2 slots]
forms left open for 24 hours, so there is time to fill without rush
for anyone who submitted a form in the past and did not get picked, i will prioritize first!
does not include customs or redesigns
option 3: OTA custom [1 slot]
option 4: adoptable