Latest Bulletin
---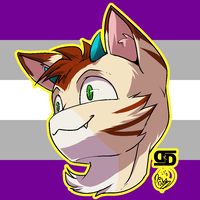 ArtFight revealed it's teams last night. When I can pick a team I'm joining Bloom.
Here's my profile. I need to work on the team image for this year still. I've updated Chelle's ref sheet on the site. I have always returned any attacks and plan to stick to that. 
I know I've been a bit quiet but I'm still around. I stream games most days and I still do art. I just upload the majority of it to Twitter right away and then do like a monthly upload here. I OCCASSIONALLY do shit posts during some streamers streams. Dubz, Ryyudo, and Sand0x have gotten the majority of it. You can catch me most days over on Twitch playing Powerwash Sim, roguelike games, or some other chill or suffering game.
I am an affiliate now and have both sub and follower emotes.
https://www.twitch.tv/ginpu
Recent Characters & Designs
---