Windows Internet Explorer
File
Edit
View
Favorites
Tools
Help
Back
Search
Favorites
Media
Address
toyhou.se/hareryuu
Go
Links
DETAILS
Status: PREORDER THE ALBUM I'M ON !!
Here for: Hot single dads in my area
Zodiac sign: Cancer (July 6)
Occupation: Home Healthcare / Local Loser
INTERESTS
Likes: Vocaloid + YGO + Gaming + etc
Dislikes: Proship people + Terfs + Bigots
Trivia:
I am actually illiterate
I do a the vocaloid "music"
ABOUT ME
Hello I am Avery and I am always into a variety of things but right now it's drawing on my Switch and my ocs, generally. Icon is by endroll !!
| | |
| --- | --- |
| | TONY... You love to see a weird little man... no he's literally so good I'm obsessed he has a giant skeleton in his house and it looks abandoned and he's just strange ok..!! |
| | Top 1 Catboy*s I'm right he's the best one ok. I'm sorry Mie you don't deserve your backstory but at least you have buppies right and they're cute and care about you... |
My Buddies - Notepad
File
Edit
Format
View
Help
This isn't everyone but you better follow these people..!!!
seasick| B who I basically exclusively make stories with and also does 90% my character designs because they're actually good at it LOL. Literally taught me how to make music also. //o_o//
Ratsudon| LITERALLY TOP 1 PEOPLE I NEED TO TALK TO MORE I'M SORRY... IF YOU'RE READING THIS ILY BRO <3 <3 <3 YOU'RE TOO GOOD FOR THIS WORLD HONESTLY... HOW ARE WE SO LUCKY TO HAVE YOU. <3
BIKESPICY| I know you don't really use toyhouse but hi Mike.
ken| Literally one of the top artists on the whole site I'm Right, so nice too ;'3 Ken you're literally so sweet I love talking with you whenever I remember to LOL. Ok that's all.
Windows Media Player
File
View
Play
Tools
Help
File
View
Play
Tools
Help
Latest Bulletin
---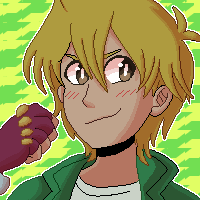 Hello !!! I don't normally make bulletins like this but I'm super excited !!! I'm being featured on a Vocaloid compilation album for the character Rana ! Look !!!
>>https://twitter.com/RanaAgain/status/1455396179081105409<<
^^^that's my song!!^^^