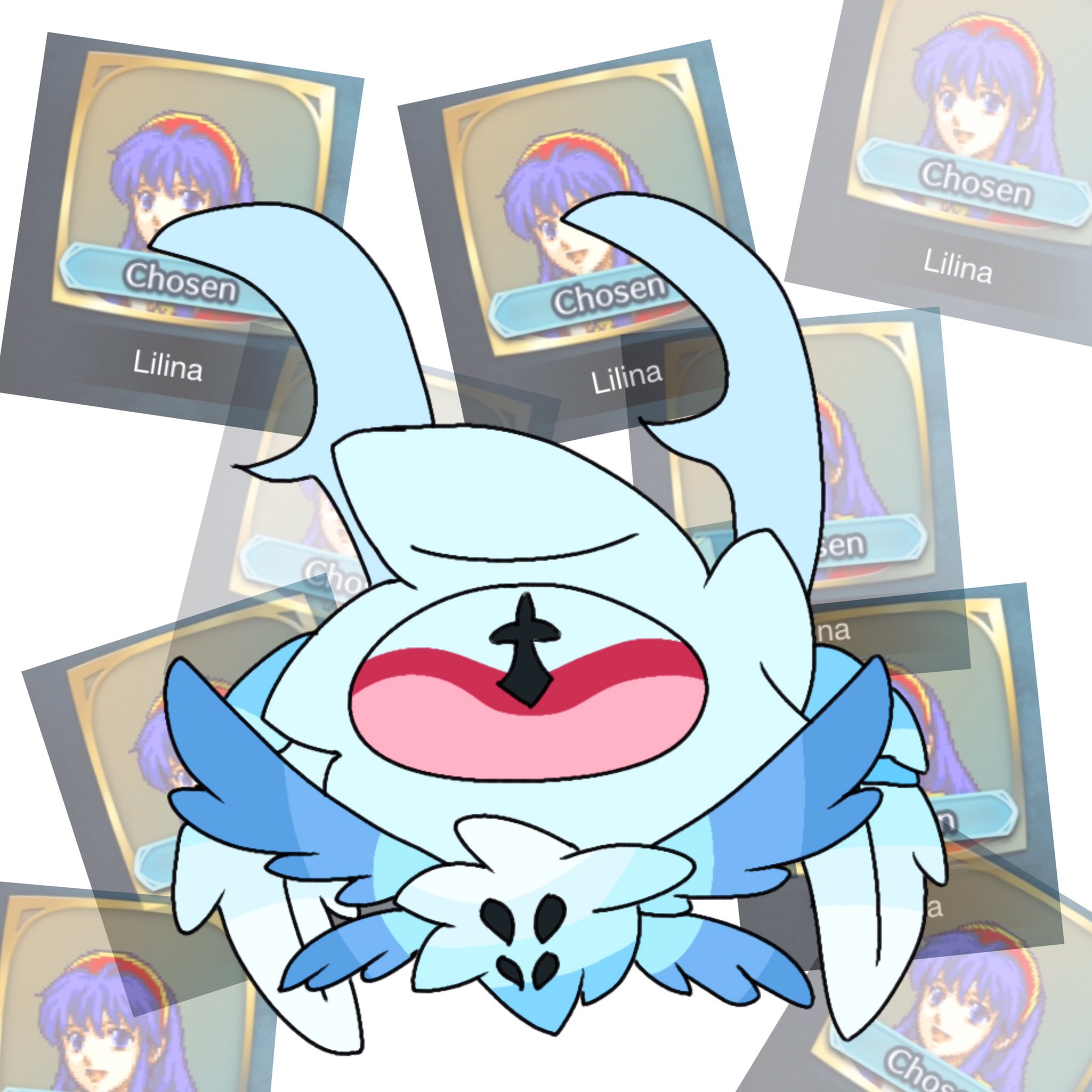 See you space cowboy #VoteLilinaForCYL3
@Historia
Hello, I'm some average forum lurker/regular on this site. You may have bumped into me in the forum games, but I'll just say a little about myself. I love Cowboy Bebop, Nintendo, video games, Mili, and of course, drawing! I currently live in Canada, and I'm slightly Filipino. Feel free to ask me any questions if you have any. My icon will always be Lilina Fire Emblem.
16|Female (She/Her)|Lilina Best FE girl
Often mains Roy, Inkling, and Lucina in Super Smash Bros. Ultimate.
Deviantart (Retired, but I still use it for checking notifications)
Twitter (Semi-Active)
Curious Cat (Semi-Inactive)
Second Account (For my retired characters and other things)
Art Status
Commissions - Nope
Trades - Always open, but feel free to ask
Requests - Only doing them if I feel like it
- My character profiles may contain Violence, Abuse, Mental Illnesses, and Dark Themes. I do not condone any of the actions that any of my characters do, and the written themes mentioned might not be comfortable for certain users. Just to clarify, however, that not all of my characters are trigger-tagged, but they may contain at least one of these themes, so proceed at your own risk.
- None of my characters are up for offer unless stated otherwise.
- I am not looking to RP. I can only RP in the forum games. In addition, I do not identify myself as any of my characters at all, as I only use one of them (Nef) as a representation to my social media accounts.
- Feel free to draw any of my characters, and gift art is always appreciated. However, since I'm a minor, please don't draw anything NSFW for me. Blood is totally fine though, but please don't go overboard on it.
- My spelling/grammar/wording is very poor, but I'll try my best to speak properly. Also, I sometimes tend to come off as rude, but if you notice this on any of my posts, then please tell me!
- I don't mind being thanked for things, such as faves, art, etc. They're always appreciated.
- Please feel free to ask me, even via PM, if you have any questions!
To-Do (There's none atm, but I'll keep it that way)
Contact
Need to Knows
Please see my Drawing Preferences.
I prefer a more cartoony artstyle, so that means I cannot do an anime-like style or do realism.
Contrary to this module's title, I do not do commissions, but I instead do free requests and art trades.
Listings (Don't know what to do with this one, but I'll leave this blank for now)
Latest Bulletin
---
Henlo everyone.
If you haven't noticed recently, I've been planning on changing my profile for a while, so I have just updated it to something new:
That's all for now. Have a pleasant afternoon (From CST).