17 • English Okay
What's cooking I'm Princess (Or Historia, Tori, whatever you call me). I'm just an autistic artist who can basically draw anything, either original art or fanart. I am mostly into Fire Emblem, though I'm also into other things, like Saint Seiya, Cookie Run, and Volcaloid to name a few. I love OC's, and I talk about them rather frequently, usually on either Toyhouse Forums, Twitter, or Discord. While I enjoy making my own, I also adopt characters, though not as frequently. Lilina Fire Emblem will always be my icon, and nothing can stop me. Ever. >:^3
My main project is The Laughing Sashimi, a personal W.I.P fantasy story split into three tales. I've started working on it since the inception of Devil Lollipop (The second tale) in 2018, and it's currently in its developing stages at the moment. While I do have other projects, they only serve as minor/side projects, as I'm always putting my focus on TLS.
If you want to see most of my W.I.P characters, please visit my alt account (Lilina)!
Notice
My characters may contain content that might not be suitable for certain audiences. This includes violence, mentions of war, death, cultism, abuse, murder (Such as an assassination of a character), and sacrificial practices. Not all of my characters have at least one of those themes, so proceed with caution.
Because of comfort reasons, I don't do roleplays. The only time when I'm comfortable with doing RP is in the forum games.
None of my characters here are up for sale/trade/offer. As a side note, please don't consider any of my characters as "dreamies" or "dream designs", and even if you're "eyeing" on one of my characters, I'm not very comfortable with it. Also, please don't put my characters in your dreamie folder;;
If you're uploading stuff I drew/made for you on Toyhouse, please be sure to credit me onsite.
I get pretty anxious at certain topics pretty easily.
Latest Bulletin
---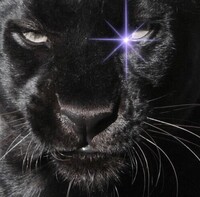 Hello there folks
So just yesterday, I joined a community dedicated to literature and worldbuilding called ForgeFiction, and it's a platform where people can create books/universes online, and contribute with other people's works. It mostly relies on contributors voting on whichever is reliable for the book/universes, but I'll mostly go over the universe part, since I'm more into worldbuilding (even though I'm no writer).
For universes, you can create one from the ground up, and then make contributions by creating pages, edit existing ones, and place them in categories. If you're more into contributing with others, there is a vote system within the universes feature, where people vote which page is canon. My only nitpick with the voting system is that you have to contribute a lot in order for your vote to be stronger.
So anyway, I'm not asking anyone to join ForgeFiction. You do not need to join this site, but if you are more than interested, feel free. If you want to follow me, my account is @/Historiaoftheworldofurd (I can't seem to change my UN for some reason...).
Have a good day you guys. Hopefully y'all are doing well with exams/finals if you have any.