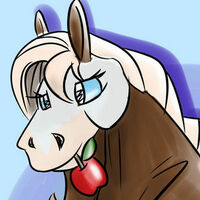 ---
Mother | Rice didn't intend on having a foal this early in her arrival in the quirliverse. This overwhelmed and she struggled to ajust to raising a quirlicorn foal. Her survivalist instincts lingering to this point, the mare was overly protective of the filly, and also very confused about her nature; was the foal more horse than quirlicorn? Did they share any similarities? Or was the filly fully quirlicorn and she would be unable to perfectly bond with her? Rice convinced herself that it was the later option.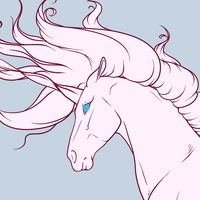 ---
Daughter | Cake has grown up confusing her mother's protectiveness for disinterest and, as such, does think too highly of her. The filly often rebels against her mother's orders because she believes her to be unreasonable or believes that her mother doesn't know her well enough to assess her abilities.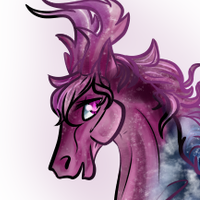 ---
Father | Baroque is Peak's father. Baroque very much mimmicks his father's child rearing methods and believes in giving his daughter all the space and freedom she needs to develop. He spoils her and the two are very close.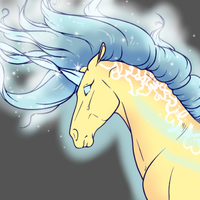 ---
Daughter | Peak is Baroque's eldest daughter. The two get along perfectly. She is very thankful for all the adventures he took her on and for the knowledge he past on to her. Now, she fondly looks back on the times they had together.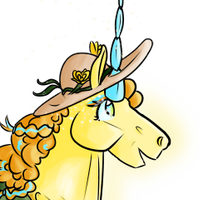 ---
Difèrne is a great friend of Baroque's, as she can telepathically communicate with him. She is a great comfort to him as she truly understands his pains and insecurities. In a later timeline, Difèrne becomes Baroque's mate/wife, as the two fall in love during their travels.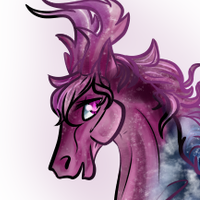 ---
Young Baroque is very fond of Dirfèrne, as she can truly understand his pains and insecurities, which is is too silent to express, through her telepathy. He looks up to her upbeat and minimalistic lifestyle. In a later timeline, Baroque becomes Difèrne's mate/husband, as the two fall in love during their travels.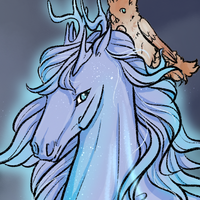 ---
Half-sibling to Baroque -:- While they were younger, Sonnet had decent relations with Baroque. However, now, Sonnet only sees Baroque as the foal that took his father away from him.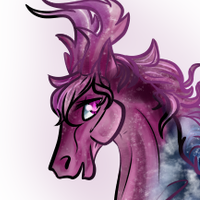 ---
Half-siblings | Baroque is mostly intimidated by Sonnet's arrogance and great magic. He still admires him greatly and has high expectations of him (although he keeps quiet about this), to the point of believing that his older brother cannot -and will never- be in the wrong. He still loves to joust and play rough with him, provided that Sonnet isn't being too pushy.