I'm new to ToyHou.se  however I've been a member of FA for a long time with my account here.
https://www.furaffinity.net/user/imply/

I don't plan on being highly active on here but I do enjoy looking at getting new characters through sales and due to this i've hoarded hundreds over the years.  I will use this account to sell those I no longer use or got on an impulse buy along with any adopts I made myself.
Latest Bulletin
---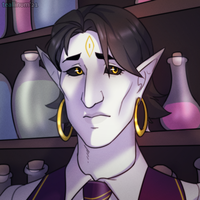 Looking for some art and a custom design made, if i have any character you'd like and you do human art let me know.
Recent Characters & Designs
---