M I M I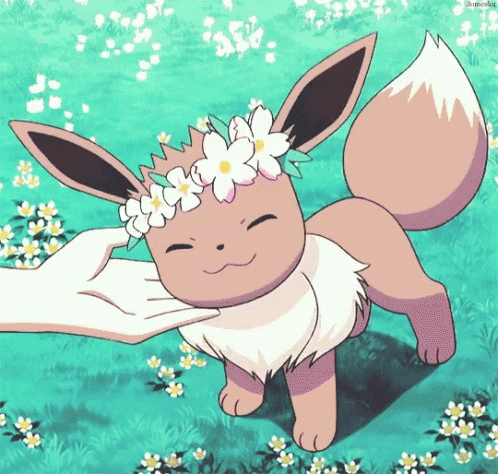 HPAttackDefenseSpeedDexterityIntelligenceCharisma
Basics 
 THIS TH USER IS IMPACTED BY EXTREME MEMORY LOSS. PLEASE GO OUT OF YOUR WAY TO REMIND!
Name Itty-bitty
Alias Mimi-Anne-Riley
Orientation Pansexual
Gender Cis-Female
Origin NYC-Brooklyn
Race Hispanic-Black-other
Identity Mutt
Alignment Chaotic-Good
Demeanor Empathic-Bitch
Color Pink-#FFC0CB
Food PR-Pasteles
"Know me first, Judge me after."
Likes
Staying up late
Deep conversation
Talking about OC's
Video games and Art
Dislikes
Waking up
My curly hair
My god awful memory
Time of the month
Character
(If you don't understand scale below: Think of it as whatever the end of the RED bar is CLOSEST to, is the more I am like that trait. EXAMPLE: Red bar ends closer to SOCIAL)
Strengths
Extremely Emphatic not empathetic
Strong soul and mind
Can piece together complex situations
Can not stop loving everyone
Flaws
Not the hardest worker out there
Needs to be pushed to work
Finds shortcuts out of everything
Extremely vain when you let me be
RELATIONSHIP 
SECURE AND HAPPY
For the past few years, I have been happily in love with 3 people in my life who have done nothing but support and love me despite what myself or the world may think about me. They fuel me to do better everyday, motivate me to see myself through their eyes and give me the strength to want to seek out tomorrow. They are the light in my life, who without- I would surely not be the same person today. While Polyamorous, my relationship is considered a closed 'New in town' formation- I am monogamous with Blotch but she is comfortable with me being a part of my Triad, which is made up of me, my boyfriend and our girlfriend. While in a closed relationship, we are open minded to the potential of crushes. They happen- if they're a fleeting thought, they will be acknowledged and passed over with time but we are very vocal about our emotions, our insecurities and our daily lives and thoughts.
Weapon 1: The blotchening
INFO: SHE/HIM/THEM PRONOUNS. A BLUNT BLOTCH
My foundation, my love, my support and my stability to the earth itself- When things get crazy, Blotch will remind me that life continues despite all the wrong in it. Blotch will always be there to give me the solid truth and nothing but, it helps me to remember that I have to be an adult while at the same time finding nothing but an amazing depth of trust in Blotch to always be there to say she loves me and mean it for as long as she continues to say it.
Weapon 2: Ex- Machinamoth
INFO: THEM/SHE PRONOUNS. A NONBINARY MOTH
My absolute twin, a piece of me ever since I was in middle school, this Leo is like me but more gentle, mild and well mannered. When emotions run high full of angst and anger, this one here is the perfect person to gently bring me back to my sense. We share in the salt of each others anger, hating her enemies while she hates my own back, finding enjoyment in almost all the same things and sharing everything in our lives... Including our boyfriend.
Weapon 3: THE MAGNIFICENT AND Powerful GREAT thagador
INFO: CIS-MALE. A ROMANTIC KING
What is there to say? When I want to be treated like a princess, a soul mate, a best friend or a slut, I go on over to my boo. If I want romantic, if I want fairy tale lover, if I want everything perfect in the eyes of a heterosexual female's eyes, I go to my lover. Soft words, strong arms, loves me no matter what I tell him and treats our girlfriend like an equal, him and me are nothing short of the word perfect when it comes to gushy pet names, nights of crying because I love him so much and like everyone else here- Hours upon hours of nerding out.
Accessory
To murder-
Treasure
Knickknacks
Misc
WE ALL EEEEEEEEEEEEEEEEEEEEEEEEEEEEE TOGETHER
The current mimi                  
Me now                           Me Then
Don't expect to be here to do harm to me. I've got a solid degree in bullshit detection and if you mean any harm, expect me to find out shortly. My name is MilliAnne but my alias since the beginning of my conception has been Mimi while my business preferred name has been Anne. I work as an inbound insurance agent, so you basically call me in order to file claims for your TV's/Laptops/Sound systems and more. I have time between my phone calls to sketch/code/roleplay so that's the bulk of what I will be doing here on TH as well. If you'd like to roleplay, keep in mind that I have a very well maintained F-LIST for the types of roleplays that I do that are ADULT orientated. Of course, I have plenty of friends who may be younger than me, and I'm always free for cute roleplays with warrior cats, feral eevee's and even my humanoid characters. There's a lot here to learn about me, there's a lot of things I absolutely love and very few things I hate so don't be afraid to pop in and say "HELLO" to me- I'm an extremely friendly ambivert but I suck at starting off conversations- Oop s i e~
The past mimi
Three words. Angry-Sexist-Selfish. I was the textbook definition of a New Yorker at the time, no time for anyone, always in a rush to get older and to escape the year prior. Despite living in NYC however, I was born in a fairly well known place in New York by the name of Brooklyn, a borough that gets fame for being the homeplace of Captain America. It was my home for 5 years before becoming homeless and falling into the foster care system. From a very young age, I learned how to be street smart to survive in neighborhoods that didn't like me for my skin color. I've lived in 3/4 boroughs- Brooklyn, Manhattan and Queens... Growing up in the Rockaway.
 I was that fat girl in school who had no friends, would be bullied, gum in my hair, clothes stolen, bag stolen, you name it, it happened to me, running away from home as a last ditch attempt to try to get someone to realize all that I was dealing with. Of course, things don't change unless you get down and dirty- So young Mimi began to turn my enemies into my allies from a young age, I began to blackmail other kids, use my words to deflect hits and slowly became a bully. Of course, that didn't fit me and I settled down with more confidence in myself, around middle school I returned home to the care of my mother, already a grown woman mentally. I'd survived the children of multiple schools but I also survived multiple foster homes as well- Abuse from children and the adults we're suppose to trust. You don't learn how to be a bad bitch just from talking the talk. I may be sweet as could be today, but if you got on my wrong side and I play dirty. 
Around high school, I had a stable confidence in myself, my more 'Leo' side coming out. I made friends with dangerous people, did unlawful things to other people and didn't focus in my studies. I worked ever since I was young to support my entire family on my own with a mother who COULD work but chose not to. So I lack the ability to not be logical when others come to me with complaints. I have also gotten out of that home I was in and moved in with my lover in TN, away from the city, it's problems, the trouble i've created for myself and the past. I've grown resilient to bullies, backstabbers, people talking behind my back and the little bullshit others can bring me. Don't try it, I can be an amazing friend but a terrible enemy.
Relationships
[ Lover ]
Long time lover, Blotch is surely a serial killer
[ Good friend ]
Recently met friend, Exo is potentially a serial killer
[ Old close friend ]
Confirmed serial killer