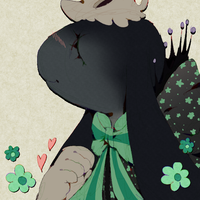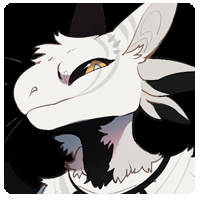 ---
The little one came with the paranoid security guard. Reminds me of my own, bless her. Same curiosity. It's seeing young grems like this that reassure me I'm doing the right thing.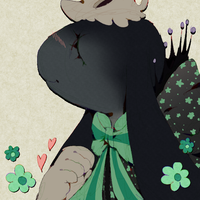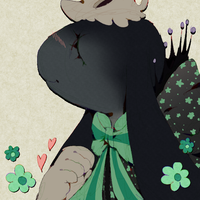 ---
IXAC IS BIG AND NICE... HE'S FROM THE STARS LIKE ME WHICH MEANS WE ARE BASICALLY ALIEN SIBLINGS? :) HE DOES NOT LIKE BEING BITTEN THOUGH. :( BUT HE LETS ME WATCH HIM SLEEP AT 3 AM SO HE IS A GOOD BROTHER. :D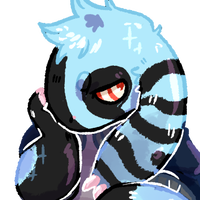 ---
I met Pepper during work. Real work, I mean. Back up there, where I belong. She seems sweet, very tiny. Asked a lot of questions when we were touring. Found her eating trash on Palleth, abandoned - I presume, now she's practically a sibling to me, I intend to protect her like one.
---
"Oh- if anyone had a fitting name it'd be Miss Peaches- so sweet and beautiful! Why I do think I need to make her a cobbler!" *wink*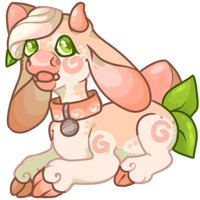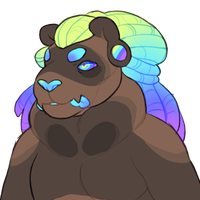 ---
"Russ is p'much my polar opposite, but my mama always said opposites attract 'n all, yeah? He needs ta calm the fuck down anyhow."
---
"He's big, he's cute, he's the lil guy's and my husband. Was worried about being too much 'fore him yeah? Excitable and ONRY as it's called- like ah think he calms me really even if I'm running laps 'round the big guy. He makes me feel real good, brain aint as loud nowadays and I dont go looking for the wrong kind of attention. Nah, nothing but love now."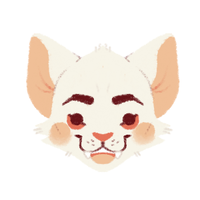 ---
"Jaeger took me in and gave me a friend when no one else would, and that's something that you never forget, y'know? Also, look, he's hot as fuck. And a genius. You tellin' me you wouldn't bone a proto-Holmes?"
---
"Cosmo helped me find my place in this world, cared for me in ways nobody had before. He watched me but not with judgement, it took me some time to learn it was love; it was so new to me this kindness. But I am very happy about it, about us. He has given me love and purpose and that is more than what I could of ever hope for. He helps me, and I help him. Together."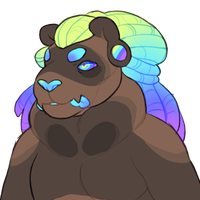 ---
"Lumen jus' kinda crash-landed in m' life, but 'm glad he did... I was kinda stuck in a mental rut, y'know? Depression was kickin' my ass even more'n it does now. Havin' someone to care for really helps."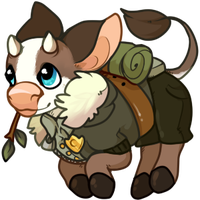 ---
"My sweet protective husband, oh how you put the stars in my skies ❤ -s-sweetie-its okay he was just looking at the butterflies!!"