---
*pats Charlotte* I know what a mistreated worker feels; that's what I advice to you. Be a bright shining star and let your voice be heard in order to fight for the justice.
---
*cough* *cries* WHY does life stay this way!? *sobbing in agony* My soul already tasted the toxicity of chemicals, lifted the entire multiverse, and yet, they'll only throw me away like trash? *sobbing continues*
---
Hey. I think you are always gloomy although you have an elegant style of fashion. Wanna hang out and visit my jewel shop in our world?
---
I don't think I have time for this but thanks for the offer. (Sighs) being a member of the most trustworthy company is burden enough.
---
Ahem! Thank you very much! That was so sweet of you. You are beautiful, too despite the black combination in your styles. Most of our kind wear black not much.
---
(Gasps at Celeste, got to be still temporarily and looks at her from head to toe) Holy smokes! You are one of the most gorgeous people to encounter with. Far more beautiful than any members of the Legendary and Mythical Club in our world. (Thought: Maybe one sight of her beauty transforms me via Ultra Burst without the help of Helios and Artemis)
---
(Blushes) Oh? Why... thank you so much.. You, too. Your lunar powers reminded me of one of my closest relatives in our world and the light's are absolutely stunning.
---
I absolutely love your edgy styles as well as your elegance! That was one of the rarest combinations ever; especially in our world. Your beauty is stunning, too in your Ultra Form that it percieves to us like a heavenly goddess!
---
I heard you were the type that loves the light so much that it were your source of energy and you were once a luminous goddess that shares light to your place and abused by greedy people. I felt pity for you.
---
(Sighs) Yes. As a result, I am not as comfortable as before but don't you worry, I'll try my best in order for me to sustain myself. I literally can't forgive what those greedy people had done.. (sobs a bit)
---
*dodges and runs the chips away from Katrina* Hey, hey, slow down! (Lies) This isn't tortilla chips, it's nachos! And FYI, I bought it myself! 😎
---
*sees Patricia eating Tortilla Chips* HEY! THAT'S MY TORTILLA CHIPS! *tries to steal the chips from Patricia* HAND IT OVER! 😲😲
---
I don't even know who my family relatives are. Even Cycloneans do have families? *gasps* Are you? .. *shudders* never mind. I'm glad to see you.
---
Haiyan? I thought I never had a daughter before but this rumor seems to trigger me a lot. I tried to falsify it but it only hurt my feelings.
---
Omg! You? Confused of your identity aspects as well as you are overwhelmed by fear? I feel bad for you.
---
Don't worry about me, pretty Miss element.... *shudders* I'll try... to do this task myself..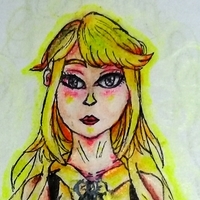 ---
A cyclone incarnate? I am more deadly than that one since I can react everything in my path! One touch and you are out!
---
Excuse me? With my 345 km/h winds, your poison powers are nothing! Well, I am ready to compete, be ready and we'll battle no matter what happens!
---
Waah! I just noticed about the strength you have and I love it! You are incredible in my eyes omg! No other cyclones are graceful than you did! 😍
---
Oh, literally a star incarnate? The North Star? You are honorable to see you. (Bows down)
---
(shock) Huh? You love me? It's been a long time since we've first met. (Tries to deny the blush but to no avail; sighs) I guess I just.... loved you, .... too.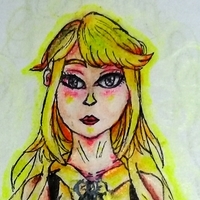 ---
I simply love you; especially, your strengths and abilities towards element incarnates. (Blushes) I've no other elements ever loved more than you could do.. (smiles happily)