Hey there! You can call me Juno
---
---
Asexual • Nonbinary • They / Them
WANT TO BE PINGED?
If you would like to get a ping when a characters goes up for public offers please fill out the form below!
JUNOAPOLLO TOYHOUSE PINGLIST
I update / notify my subscribers when characters go up for offers but the pinglist will guarentee a tag / note
you are free to NOTE ME offers on any of my characters, but before you do please keep this in mind!
I will never be upset for offering on anyone. That being said...Main Sonas and Kinsonas are offlimits just due to the fact that I cannot think of anything that I would accept for them.
All other subfolders in my sona folder are okay to offer on but I will be very tentative.
All other folders are okay to offer on
---
---
Latest Bulletin
---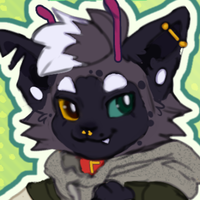 After many requests to do pings again I figured out a way that wouldn't overwhelm me!
From now on, if you would like to be personally pinged (that means a tag and/or note) then please fill out the google form below!
All the responses go into a spreadsheet to make it super easy for me to see who wants to be notified for what character and I'm really excited to start using this!
Please remember that if I ever accept a private offer on a character then I will NOT be pinging anyone since I consider that separate
Asking for a ping does not obligate you to make an offer on the character if the time comes so feel free to ignore it if you are not in a position to offer something!
Lastly, because of the nature of the list, I will not know if you no longer want to be contacted so if you happen to change your mind you either
1. need to note me and ask to be removed
2. just ignore the ping if you don't care much
Submit ONE character per form please