Name

Just A Little american
content
---
Height

Why are you asking?
content
---
Race

im a bird you jerk
content
---
Role

what are you even asking?
content
luis sera desvers better things
I'm a bird of course, can you see that man? Well I don't want to talk about myself here, but oh well.
Nothing
Title Here
About
I'm a artist and a writer, I draw just about every kind of thing I can think of, when it comes to backgrounds and characters.
I draw really really fast, so if you want a art request you can ask, as long as it isn't weird or just too much, you know.
I'm from the USA, West Virginia. I like to set a lot of my real world modern characters in places like my home, but you know.
Characters may not all have bios yet, but I'll try to post more then one image for each one, sorry if one has no bio for a while, my bad.
I'm not gay
Likes
Small children I can eat
Toads, dogs
drawing and paintings
discord
westerns
drinking milk
sleeping at day
resident evil 4


Dislikes
story animation youtubers
Background
Links
STOP ASKING ME THINGS I DON'T WANNA TELL YOU COPY AND PASTE LAND!!!
HTML by Eggy
Latest Bulletin
---
((( This story will be unfished, and I don't think I'll ever do anything else with it, BUT I made a pmv for the story that sort of tell almost the whole thing, I hope you enjoy it. --- https://www.youtube.com/watch?v=EMZY3l21raE )))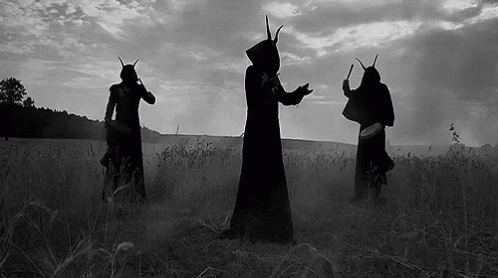 Francis wasn't pleased, mainly he wasn't pleased with being called Oden all evening. Yes, his name was in full Francis Oden- as silly as that was. But who sits and calls someone by their last name? Even more so when you've known each other for almost 10 years. 
One of Francis's peers talked highly of Jacob many nights ago and the two got in touch. Not for business but for the chat. They both had some in common but just as much as they where alike, they where different.. 
They where both smart and liked having debates over things they actually had no strong feeling on but had debates only for the hunt of it, but Francis was only clever-worldly smart, and Jacob was educated and mildly combed over. They both didn't act their age and never worried about it either, but Francis was 70 and Jacob was barely 30. They both come from small so called 'backwards' behind the times little spots in America, but Francis grown up in the far north in a poor woods spot where you hunted as much if now more then you when to a store, and Jacob grown up in a very small town in Ohio that looked like it was still trapped in the 1960s. They both mostly hanged around high profile people and barely talked to their own families, but Jacob took care of the public profiles of these high bar people while no one known his name, and Francis was a high profile person- in yesteryear anyway. And Jacob barely talked to his family because he was just so busy, and they didn't have much in common but blood anymore, and Francis didn't because his family didn't exist anymore on earth.
"You have nothing to worry about, I've seen how your team handles your internet presence and your image is fine, people know what you look and act like now and it bodes well for your image when you where younger." Jacob got more into his seat. "Your handling your career retirement well! There's nothing to worry about." 'You never retire from your career when your famous.' Francis though while copying Jacob's chair action. "I don't care about any internet nonsense, and I know all of that is fine. I'm not saying I want anything changed, I'm just- ah eh, venting." Francis stumbled out, scratching the back of his white haired head. "Well you should like you want something done, come on." Jacob took a more sensitive tone, professional in less of a business sense and more of a friendly advise way. "Let me help you, your not getting any younger." "Neither are you." "I mean it, if you don't take care of everything you want long beforehand the vultures will come and-uh" "Eat you up and shit you out?" Francis offered, making Jacob cringe in a very feminine fashion. "I was going to say rape your past, but I thought that was too crude a framing." 
Francis laughed then went back to his half chatty half dim thoughtful mood. The pair where trapped on the outskirts of southern Nashville, a city Francis didn't take any pleasure in but was repeatedly sucked back into every so months since his mid 20s, the first time he was in the city he enjoyed it for about 7 minutes or so, he didn't go there because he planned it but instead he was invited there! To him that was another great excitement in a now long line of rewards for his musical efforts, he really was making a name for himself now. But he could see though anything, and he timidity started to hate the hole design of that city. Three hours ago Francis was on his phone talking to one of his 'career friends' when they mentioned that Jacob was in Nashville at the time for work, well one phone call and two bus drives later and here they both where spending the night, soon Jacob would probably mumble on back to a apartment and Francis would go back to what he was doing. Francis called up Jacob in a silly mad rush, not thinking on if he actually wanted to spend time with anyone that day, and actually he did not. His mind had been going over some very important things lately, and he needed to sort them out. Every few decades he needed to work this problem out again, but he had a feeling this would be his last sorting out. 
Francis during the height of his rock and role days was under covers seeking out mental help for events that happened in his early teens, before he either dealt with it by religious healing or (mainly in his late teens) pushing it off with work. But then when everything was at its best for him, the it was bothering him again. He couldn't sleep well anymore from unremembered nightmares, he became claustrophobic again and couldn't stand being left alone for long. He was terrified by anything that made him remember his childhood and just other all he had been miserable. Well he touched the problem lightly from different angles till it faded out again, he barely tried therapy because he didn't want to talk about it, even more so now that he was a public figure. He tried certain kinds of sleep medications (that he may or may not that gotten without normal doctor recommendation.) and that helped the sleep problem greatly. But overall the main thing that helped him grow past the problem was just not adoring the topic alone in his mind anymore. He thought though everything he ignored for a long time and soon he became desensitized to most everything- at least human about it. And then well, he got over it. Soon he stopped thinking about it again purely because he didn't need to anymore, had better things to do. 
The reason it was coming back was because Francis wasn't doing well, he was getting older, and he was feeling it. And mainly two thoughts where coming to his head, three actually. One, it was the thought that one, his past would eat the life he had now. No one would think about the older thoughtful man who enjoyed his golden years alone, they would think of the young samon brown haired singer who people thought was a old school hippie till they heard him talk and sing, mainly he'd be remembered for playing with Handly Boat, had five successful albums and most of all made 'you at midnight' and 'kid Yankee'. He saw the now well-known photos of him in his youth, most of his fans where only sightly younger than him, and or their kids age. That'd be what everyone remembered. He still had somewhat of a image as a old man, he still did charidy concerts and in a tiny bit in the public eye. But his childhood was not only unknown to his fans but not thought of. To most people he was just some poor born kid who got out of doge and made it big though talent and luck. Whenever Francis thought of his bright 30s and 20s soon he'd start sinking back into his childhood. The second thought was weather or not he should come out about it, on one hand the incident was public knowledge, but they didn't know that he had anything to do with it, the newspapers if you could find any just said two young people where involed, but they went unnamed for privacy and police reasons. And even then going unnamed no one known the true story anymore publicly but the people that where there. Maybe some true crime 'fans' known about it but no normal people. The third how well he did in life as a Christian.
"... Hey, Jacob. You have your phone on hand right?" Francis asked, a spark of a idea becoming physical in his mind. "Yeah?" Jacob turned his head to the side watching like a child to his requesting father. "Of course you do, you always do. But you can look up things on that thing right now?" "Your internet here is bad but yes, yes I can. Most phones can Oden." Francis cringed at the poor naming chose again but moved on. "I was born in a nest with dinosaurs Jacob, I don't have time to care about what cell phones can and can't do things." "Fine, what do you want?" "Well..." Francis turned over and faced his companion. "Can I tell you something about myself I haven't told anyone but my own parents about?" A dry moment went by, then Jacob swallowed and mumbled carefully out. "Is it... Well what sort of story this is?" "Story?" Francis thought, he didn't write stories anymore, but he thought through it and decided how to category it. "A horror." Jacob seemed both relived to hear and then went to a more worried look, now he was worried about his friend. "Then tell me, if you want." "No, do you want to hear it?" Jacob leaned in, hands holding together. "Yes." 
Francis nodded then got up out of his chair then made over to a new room, and after a time of finding what he needed and thinking though the silly rath decision he just made came back with a half a sheet of musical writing paper he never used anymore and a blue bold point pen. He sat back down and using his left leg as a resting point written down a few short words tiny and light then folds it and hides it back into his pocket. "I don't know, have you ever heard about the landin Montana incident? Or something like that, whatever they call it abroad." Jacob shook his head no and Francis nodded back with approval, that's better, a blank slate. "I know you probably won't believe the things I've seen, but I hope you have faith in my honestly. Now, have you ever heard of Danny- oh, Danial Coodly?" "No." "Right, well he works in politics, mainly he was the vice governor of Montana years ago. Well he grew up in the same area." Jacob raised a eyebrow. "Now don't get it wrong, we weren't good friends or anything, in fact I never liked him for years until the later age of us knowing each other. He was..." Francis swilled his right hand around trying to find the words. "Older by a few years, more well off, a little too knowledge for his own good." "Well off? I thought you grown up in a poor place?" "Well, to me he was well off, maybe a well off kid there was someone who had a old bike, I don't know. Now looking back on it he probably wasn't doing too well either, but he got along so good for him. Anyway about that landin Montana incident, we were involved in it." Jacob nodded, resting his head on his hand and moving in even closer. "What is that incident about? I don't know anything about it." Francis also leaned in closer to the younger man, both of them looking hunched over at each other. "I'll get there, let me lay out the scene for you."
The weather had just gotten to that happy stage of a snow's lifetime where after a long hard snow (in this case, a long series of hard snows) the sun and rain had taken it down to the point where the snow just bridged on the corners and ends of hidden areas, normally just in the shade as well. It was still cold as a fridge outside but compared to the last few weeks the residents didn't even notice. The surrounding area was nestled in the unpleasant, unromantic land in Montana. Here they had everything good about nature you'd expect but without any of the charm. The land was thick with grass and intermingled was spots of soled dry or somewhat wet dirt, patches of trees where and there always leading to a happy trail of forest. The trees where abnormally tall, tall and old too. Any outsider could notice and comment on that. There wasn't much variety of trees though either, which helped in making the residents forget how weird the trees where. Half of the houses weren't any good even for the basics of living, let alone a modern way of living, and the other half weren't even made in that century.
On the edge of a thin forest was a another wild child, only 12 years old hung off the lowest branch on any tree where, which was 14 feet off the ground. Below him just walked under was a young man holding onto a light stack of books. Just off the right time the kid slid off the branch and fell right onto the cold moist ground three feet off from the man. "Oh my God!" The man yelled jumping back, first yelling for his own sake then taking on a more worried look for the boy. "Are you ok?" The kid got off the ground quickly and wiped the dampness from his butt. The man's face changed from a motherly look to a older brother kind of style, going red as he remembered who the boy was. "You could have killed me you turkey! Francis leave me alone!" The man turned his head quickly and started pacing away before the boy attacked himself to him. "Hey! You better be nice to me or I'll tell Celia!" Francis yelled out while running back to the man, too late for the man then. "Tell her I don't care, I'm gonna tell her anyway. Besides, you don't even know her kid." That much was true, Francis only known her as a teacher at school, a school he never went too but the other kids he often played with spoke very highly of her. The only reason Francis even threatened him with that was because he heard from a older boy who lived in town that the man was touchy about her, though Francis wasn't mature enough yet to get why. "Tell your dad to leave my mom alone or I'll actually kill you next time Danny!" Francis stated. "I can't make him do anything kid." Danny grumbled out, what he wanted to say was that his dad was doing the kid's mom a big favor by not making her pay back for all the food she'd begged from him for years. The only reason Danny's dad let her get away with that was because she had a son, and that her husband kept disappearing over and over again since Korea. "He's your dad, come on give her a good word!" "Fran, he likes your mom more then I do. And your attempted first degree murder doesn't convince me." "Firstly, my name isn't Fran-" "Ok Fran." "Ahh! Stop that, and second what's first degree mean?" Danny rolled his eyes and tugged again on his few books. "It means you tried to kill me, ok?" "Then just say that." "If you want to know more normal terms maybe try going to school." Francis waved a hand at him and laughed. "I have more important things to do! Naturally you'd say that, your in love with a teacher! Ha!" Danny turned around while walking to make a angry face at him, but Francis took that as a joke and laughed some more taunts related to the same subject of a dating a teacher, Danny just ignored the kid till he stopped. "Kid, I actually mean it. You'd do fine in school I'm sure." "Ma says I'm the man of the house a while ago, so I don't have time! Mr Harrpon gave me a job last year you know." "And I don't care." Danny walked on ahead of him and pulled his books closer to his chest, now Francis didn't follow just watching him go off with a annoyed look on the boy's face.
"What a heel." 
Francis turned around and started back on the path to the woods. He didn't live in the far spread town, no he lived in the woods, and far off too. Most of the other boys in town who loved Francis like a brother wouldn't get within a mile of his home because of how creepy it was. Now as we follow him up and up the path he could follow at dark, he'll see nothing but friendly and welcoming sights, if you where to actually be their with him right by his side you would not get even the sightliest hint of anything good from your surroundings. It like a tunnel, the farther he went up the darker it got. No light or mood or time of day could make the place look well. At best this place was good for pilgrims to go by though to find better places. It isn't a good place to hunt because not even the animals would stay around there. That was the one thing that helped this place be less horrifying. At night, you could only hear small little bugs, no animals crunching leafs or the movement of a owl's wings. An aspect that made the place worse though was that the tall trees got less and less thick bright brown and full of leafs the deeper you where.
It didn't feel like a long time for him but it took almost a hour till he gotten home, by the time he got there he completely forgot his murder attempt. His home was just what you'd think it was, though it looked like a sham of a wooden house on the outside, on the inside it had a series of well taken care of items that where almost all older the Francis, even his own items and 'room' which was a corner of the house. Before he stepped inside he fixed up his spread thin clothes that used to be his dad's, he always tried to look nice when he first came in for his mom because she was always reassuring him how he was the cutest boy in town, and if he was better kept he'd surely would be a very good-looking young man but as of now he looked bad. The second he took a breath and stepped inside his worn mother turned over to him and smiled. "Oh there you are Francis! It's almost dark!" "I'm not gonna be out at night mom!" He stepped over to her, so she could bear hug her cub. "Now-" She pulled her son away from her. "Have you seen your father today? Or heard from him at all?" It wasn't uncommon for him to go missing for a few days, normally either going camping or visiting his parents a town away, and sometimes he'd tell his son where he went but not his wife. "No." Francis thrown ed, it wasn't normal for dad to be gone a week. Mom shook her head and stood up fully and turned back to her stove. "That's fine, Mr Coodly gave me food right before your father left, so we'll get by..." She turned over to her son and smiled. "I bet he'll bring home some food he hunted. Now wash and while you eat I'll read you Mark Twain." He didn't even have time to awns er, he just rushed off and started undressing while running outside to the water bin. He loved when she read to him, he known she normally only did it when she was lonely, so he didn't want story time to happen, but he enjoyed it nonetheless. In fact, he heard that's how his dad met his mom, by her reading the bible to him and other people in town who couldn't read years ago. Francis cleaned up and ran back inside to his waiting mother with fire cooked meal.
Danny opened up the office door and spied around till he saw her by the end of the room. She was waiting by herself looking out the window at the night. Danny didn't have his books because he had put them inside her car and now came to get her from work at school. There was only one other teacher in the room, and he didn't make eye contact with him as he was reading on a table far away but Danny could have guessed he was listening well. She pretended not to hear him come in till Danny tapped her on the arm. "Celia, it's time to come home." Celia glanced over to him, acting somewhat supprised, and she immediately got up and grabbed her curse. "Ok." She tried walking ahead of him, but he kept up with her easily with her being slower lately. He could tell she was just waiting for him to ask her what was wrong, but really he could guess, and he wasn't feeling it today. He worked part-time in the same school but not fully time because they didn't want to hire a 16-year old, the powers at be in the town wanted a more professional look for the most important places in town, and since there was only one school they didn't want their only history teacher being young enough to still be in most schools. Danny and Celia walked out of the building, since all the children left hours ago the halls where weirdly dark and empty, for as weird as the children of Landin where, they where always very happy little kids, or maybe they where just happy at school because non of the teachers or one staff member held a tight ship. Danny led her into her own car, and he sat at the front and started the car, it was a newer model, so he had a hard time understanding it because it wasn't anything like his dad's very old version. It made a disturbing loud thumb till they started off down the dirt roads to their small home smack drab in the middle of the town.
Danny kept glancing over to her, seeing her face not change at all as they went on. When they did get home they pulled up to the side of the house, and he helped her out of the car.
They lived in small but not a horrible home, it was warm inside, and they had a living room which was also their kitchen, a bathroom a bedroom and a large closet. Danny had been living in her house for only a month now, but he felt as about as home there then he did at his parents home. Celia barely even had time to sit on the couch before she opened up the can of worms. "Did you convince him let?" Danny sat next to her with his books on his lap and shook his head no. "No one is going to marry us Celia, I'm sorry. Maybe when I'm 18 we can get married outside of town but now." She sighed and looked away. It was too late now anyway, she was so pregnant now that everyone known it, though no one but Danny's parents ever brought it up. "Half the people around here are a lot weirder then this, they can't judge much." She rolled her eyes. "It's not about us, it's about the baby!" He shrugged. "By the time the baby will be old enough to remember we'll probably be married by then, so I don't see why that matters." "You have no idea what other people think you know, how can you get into law when you don't even understand people?" Danny scoffed and handed her the books that where with him. "Your being silly, there's no good at worrying about things we can't change. Now here's the math books you where wanting." She signed and took them. "How about you read some of these for a change? Your worse at math then some of the kids I know." "I have my strengths." Celia huffed up from the couch and walked over to the kitchen side of the living room. "You are a funny person Danny." Danny shrugged while watching from the couch what she was cooking. "I will take that as a complement." He said dryly and she smiled over at him.
It was fully enveloped in night now. It was quite outside but inside Francis couldn't stop squirming around where he slept. His mom was asleep fully on the other side of the house on her old wooden bed. He kept running his hands through his hair and curling up into and ball only to uncurl and do it over and over again under a old large green blanket sheet. Right when he thought he could actually scream from the inability to sleep, he heard a strange noise coming from outside. It happened a few times and only until he stopped using his ears and looked out from the sheets did he know what it was. It was his father, barely invisible from outside the window like a showdown rather then a man. He was clearly trying to get Francis attention and not mom's, so quietly Francis cracked himself out of bed and carefully stepped out of the house where his dad immediately grabbed ahold of his arm and walked him away out of ear shot from the house. He looked a little worse for wear then normal. He had a thick brown beard and wild tired eyes, he was so unshaven that Francis could feel his arm hair poking out of his worn jacket sleeve. "What's happening?" Francis asked big eyed, dad calmed him down with his tone and hand movements, but his twitchy movements and way he looked around himself didn't convince his son at all. "Nothing, nothing at all dear. I just came to tell you that I'm going to be gone another week. I don't want you to be worried." Francis raised his eyebrow, it wasn't normal for him to be worried if anyone else was worried. "Why can't you tell mom too?" Even though he was adjusting to the dark, Francis couldn't seem to see his dad's face, mainly his eyes and nose. "She'll probably kill me, I can't explain why I'm going but just trust me, I'll tell you when I get back." Francis didn't leave his concerned look, and probably because of that his dad made a clicking tongue noise and pulled out a small bag from his backpack. "I almost forgot, this is for you and your mom, it's food." He winked. "I wouldn't leave you hungry kid." Francis took it with tight lips, he loved his dad, but he already understood some of the real flaws he had, but this... Wasn't normal for him. "I love you Francis, I'll bring you back something fun." Quickly he pressed his lips against Francis's head, squeezed his shoulders and stepped away from him. And just for a second the moon catch his eyes and Francis could see how big they where, and his face changed from a hipper kind of happy to a sudden sad look, like someone else turned on a switch. For a second Francis felt safe. "I love you... And don't follow me." He turned around quickly, and started back down the path away from the house, taking one last look and a wave at his son, then he was gone. Francis didn't feel safe anymore.
Francis losing focus of his father and decided to unlock and look inside the bag, it was too dark though for him to see what was in it, though he did smell it for sure, and he almost gagged just by being near it. Reaching in he grabbed ahold of something that was dry and caved in a little when he held onto it. He pulled the thing out and screamed like it was a weapon and thrown it and the bag full of others away from him. He screamed so loud his mother woke up and was sure to look for him. He screamed so loud his father would have heard him down in the forest if he wasn't too far in his own mind. Beside the ground next to the maggot filled bag was a long dead road killed rabbit, more skeleton the flesh. 
Lately she was sleeping in later than her anyways. Which was funny because he made a habit as of late to sleep on the couch when she sleeps on the bed. By the time he took a shower ate a little something then dressed up she was barely even awake, just sort of grumbling around barely aware of anything around her. Since she was going to be awhile getting up he just gave up and took a walk that morning. He wore the same two pairs of long pants and a long sleeve shirt to work, regardless of the weather. It was just getting to a normal light outside with that early light purple look alongside a clear sky, for someone who was still very tired from last night it actually felt a little nice, even with it being very chilly. That always reminded him he should invest in a jacket sometime. He wasn't in any kind of rush because it was a Saturday, and he only came in for small after work, and he liked doing all work at the building and not at home, so did Celia, but she'll probably come in later like normal. 
The school was oddly fast that morning, even for only have two people in it before Danny walked in. He wasn't too close to either Mike, a fellow teacher, or Luke the janitor, so they weren't too keen on having him join in a conversation that he was not a part of, but the things they where rapidly spewing out about what happened last night sounded like a good story. By even getting their attention he had to almost get right in between the two of them. "Wait, what's going on?" Mike probably would have ignored him if Luke hadn't been kind enough (and quick enough) to explain quickly for him, turning over with a light excitement to tell the jest of the story again. "That Oden guy, you know him from your dad- well last night well around two folks working this hauling job real late, and they saw him acting real crazy when he walked past them. Twitching and not responding and what not. And when one of the blokes grabbed ahold or touched his shoulder, he screamed like Hell then ran off!" Danny raised a eyebrow and nodded, clearly winning social approval from Luke and maybe even Mike, reacting the same way they do. "Yeah... Poor guy." "He's probably on something, finally became full on useless!" Mike blurted out, making both Danny and Luke a little uncomfortable with his uncaring tone. The hole Coodly clan was quite fed up with Mr Oden's act, but he never treated anyone poorly and if you came put to him with the cold hard facts of his ways he'd own up to it, even though nothing would ever change. Main reason anyone who is a known him well enough felt poor for him was because he used to be a very bright happy fellow before he came home from the military, it was kind of infamies story, most people known it by how ext ream it was. Not that Danny ever met that shiny young man, but sometimes he could see it come though whenever Mr Oden was at his dad's house. Maybe the biggest reason why everyone known the story was because it just felt like him leaving and coming back changed the hole town somehow, like everything got worse than it was before, things that he could not even change or even have anything to do with! Like local outside income and the far colder weather and lowering birth rates. Then again, maybe Mike didn't care because he lived in a nearby town and not from Landin. "Like I said, I think it's something else." Luke said more firmly. Luke looked over to Danny waiting for a awns er apparently, and he quickly mumbled out a answer. "I-ah, can't really say... Anyone seen his wife?" "No." Mike shook his head. "She's a hermit so who knows." "I saw his son yesterday actually, nothing out of the ordinary with him though." Luke nodded like that information added something to what he said before. "Right, his son is a pretty normal kid... A lot like someone I used to know." Luke's eyes changed, after all he was alive when Mr Oden was young. "Kid's weird too, that's probably why all the other boys in town like him." That comment from Mike made Luke turn back over to him quickly with a response. "Not at all. They like him because he's fun." Mike looked back at him with the same face but Luke didn't change. Soon after a few odd moments Mike stepped back and signed. "Still, ah Danial." Mike turned over to 'Danial'. "If you see that kid again, ask him if anything up. I'm curious." Danny shrugged to that and Luke pulled his mop closer to his body again. "I have to go." He simply said and left the two other men. Mike shrugged and Danny followed him down the hall to which ever room they worked in.
That day Celia didn't come in for work at all. At first Danny didn't even notice until two hours after he got there, then after even Mike commented on it he got even more bothered, Then finally he was fed up and ended up having to do her job for her. Though soon he got over it, assuming she was just having a another sick day, he didn't want her suffering though the pregnancy, but sadly he couldn't stop her pain, but he could alive rate it by not getting mad at her when he came home, no need going to work for something he could easily do for her- he just had to remember not to tell anyone outside of Luke that he did the job of grading for her. For a weekend day at work, it wasn't actually half bad for him. He got along with the other two well, normally Mike didn't knowledge him as a human being let alone a man. Thankfully Mike left four hours in, because it was hard to handle his nature for longer then a minute. Luke got a lot more friendly when Mike left, and they chatted around every few times the janitor came into the room he was in. At about 7 PM Danny pulled out his papers he got done and hid them away in drawers for her and him next Monday. It was somehow just holding onto light by then and since Luke had already left Danny had to go out and lock everything up inside, and right on the front door of the school. At that point he really wished that he took the car with him since Celia didn't seemingly use it today. It would have helped him greatly at this point. He kept rubbing the sides of his arms when he started walking down the streets. He couldn't help but notice how he couldn't see much people walking around that day, there where a lot of cars leaving and coming in, though the windows where so fogged up, and he couldn't even see anyone inside them. It got to the point that seeing anyone would be comforting for him, even his dad. He felt something very weird about today, something kinda empty, something that made him very twitchy.
The hole day Francis was very twitchy. So twitchy despite it being a weekend and pretty good weather which would be a great day to play with his friends, but he just felt like he needed to be home. He wished he hadn't screamed from the bag incident last night, if he hadn't then mom wouldn't have been so off today. 
Last night mom ran out and grabbed ahold of Francis's shoulders, by then he stopped screaming but it was clearly too late. He told what had just happened, and she walked over to the animal bodies, and she took her son by the arm and walked them both inside. Francis stayed by her side all day in the house doing basic chores and tasks. Mostly he sat around bored, when he couldn't leave the house like on a rainy day, or he was in trouble or whatnot, he'd normally end up looking at the pictures in the books in their house from the chest box. The hole day just stunk of a bad mood. Mom didn't talk at all about last time, and in fact she talked very little. She never even asked about how long he'd be gone, the hole quite mood made him concerned quite and meek. By the end of the day the only real time she talked to him for any length in time is when she asked him if he'd like to sleep in her bed and not his corner of the house, and he said no and that was it for the night. He almost felt like that night that his dad would come back again that night for a visit, it even scared him. The strange dreadful feeling staged right over his head the hole time he was awake, like he wasn't just scared of what happened with his dad last night but something bigger too.
The next morning He quickly decided that he had had enough of the over welcoming feeling then. He lightly woke up his mom and, told him he was going out, got ready and dressed himself up and ran out into the cold morning air and ran into the forest. Feeling more conformal in the downward path he knew well, and felt much more free to be away from that stuffy house he was almost locked up in again. A part of him was looking for signs that his father had been though here two days ago, of course there wasn't any and there wouldn't be, but he did it anyway. He actually made it down the forest quickly. Before he went out looking for his pals deeper inside the town he went to see Mr Harrpon just in case there was any leftover work he needed to do- not that it was likely, but he did get out to see him everyday even when it wasn't a work day. They where quite friendly with each other, sometimes too much and Hairpin had to remind Francis that he was his boss. His half small shop half car wash building was near the end of town, in fact it faced the path to the forest so it was a very straight line for Francis. That morning to his surprise the front door to the building was locked, which was very uncommon for him. He had to end up knocking and way back inside Mr Harrpon yelled out. "I'm busy! Come back tomorrow.!" Francis pulled his hands to the sides of his mouth and yelled back. "It's me!" It went silent inside and a few banging noises Mr Harrpon looked out at the boy and unlocked the door and opening it wide. "Come in, quickly don't let the cold air out." Francis looked around the front room, seeing how it looked very messy that morning. It had a gray dim look and smell, very unholy. Like this was the first time anyone had been in it in decades, and sometimes houses go crazy when left alone long enough, they end up... Making there very own ghosts. "What's going on?" Harrpon looked over at him with a sorry face, bending down on one knee to get closer to him. "I heard about your dad, have you heard about it? I didn't see you yesterday, so I don't know." "What? What happened!?" Harrpon changed his tone seeing how worried that bad him. "Oh, nothing horrible. He was just acting funny two nights ago, not answering people and seeming a little too.. in his own head." "Oh..." Francis looked a lot calmer. "Did you see him that night?" Harrpon asked. "... No, no I didn't." Francis mumbled out, looking blanket face. That made Harrpon cringe, and too not focus on that Francis asked in a meek tone. "What are you worried about?" Harrpon's eyebrows closed in closer together. You know Mr Coodly right? I'm sure you do, well his son's... Girlfriend? Wife? I'm not sure, anyway there's been a... Ah, something bad happened last night."
It took him so long to get home that by the time he could see the small yellow home in the distance, he was so cold by then he felt numb. He kept his eyes on the house, then stopped dead in his tracks for only a moment. None of the lights where on in the house. He shook the surprise of seeing that off and made off to them quicker. When he was in front of the house he saw that the car was gone and the front door was open. Danny pursed his lips and crept to the doormat and looked inside. He held onto the sides of his arms and walked in, and it was fully black and somehow even colder inside then on the outside. Firstly Danny turned on the living room light, and he looked around carefully for anything different, and there was something odd. Coming from the kitchen, just to be sure he didn't walk in that direction by mistake in the dark he looked at the bottom of both of his shoes and saw that there where fine. After looking behind himself he meekly walked over to the prints, and he could easily see that they where tiny human prints. Very tiny actually. Smudged too as well, like something had been over them after they where laid down, that may have been him though when he came in. The kitchen light was right by the door, and he flicked it on. There were brown specks on the edge of the sink at the other end of the room, there wasn't really a different between the rooms so Danny could somewhat see the spots of brown before but now he could see it up better. Danny just stared at it, there was something wrong about the kitecen, and he didn't want to move any closer to it, like a large beast would jump out at him. He let go of his arms and firmly moved closer to it. He looked down and saw at the bottom of the sink was a few chunks of long bloody hair, the splats went out far and where now of course fully dry and very dark brown, some spots even flaking off. The hair was so connected to the rot before that at the ends he could see white glued on, like putting onion grass.
He was at the moment was reminded what his age was again, and he paced out of the kitchen area and yelled out. "Celia! Hey Celia!" Danny stumbled to sitting down on the couch, and he suddenly felt very warm, too warm. Like he'd been running for a long time, he even felt out of breath. Somehow the house started hearing way too much noise around him, like fifty washing machines running a heavy load all at different cycles all at the same time. Jumping up twitching very fast, he quickly ran back over to the bloody sink and clutched up the hair and ran back to the front door and thrown it out onto the ground. Then when he got back to the sink he turned it on and started running the water and washed it all off, using his own hands to do so. It was getting even hotter in there, and he ended up pulling off his own shirt and after he turned off the sink he stuffed his own shirt into the sink and stepped away. It was just so loud inside he did one over of the hole house to make sure he didn't miss anything, but if he saw something when he did the once over he wouldn't remember it now anyway. After that he ran out of the house and stopped at the sidewalk in front of the path leading to the house. He hardly stood still by the sidewalk, twitching moving and shaking his head like sweat was coming down it. He didn't feel anymore cold then before despite the fact that he was shivering openly.
After a another few minutes he started to calm down, stopped over heating and realized a few things he'd done a few things wrong. Wiping his face off Danny walked back to the front of the house and looking through the dark found the broken off dark pieces of hair laying on the ground where he threw it out. "I..." Danny looked around the night, and saw no allies nearby. "I think I need some help."
It was now midday, Mr Harrpon and Francis where making their way into town. Francis didn't really know anything about Celia, but he thought it'd be the 'man of the house' thing to go helping in a search party. Not to mention it just gave him something to do-not that he wasn't worried about her either though. The two drove to the house though very slowly in Mr Harrpon's ace ant truck. It apparently took a lot of people midday to get there because most of the searchers getting ready to head out where all waiting by the house. Mainly (discounting Francis and Mr Harrpon) was eight other men and one cop at the house. "Ah! Kenny come over here!" Yelled one of the men, referring to Harrpon. Francis stayed right by his side while watching everything go down, he learnt no matter how adult you acted, no one listens to a kid anyway so there wasn't any point in speaking up, the kid problem wasn't helped that most people in town where either really young or ancient males, not as many girls anywhere. "What is it?" Harrpon asked. "Have you heard the hole story yet before coming up here?" Harrpon nodded. "Yesn't, the second I did real early this morning I started getting ready to go. I hate to hear about a woman going mission like that you know." "A pregnant woman non the less!" Harrpon's friend exclaimed. "She's pregnant too?! For how long?" "Oh, I don't know dates, but I'd say not too far in. I see her sometimes on the count that I pick Gibby out of school personally on Mondays, and she looked about that much." Mr Harrpon shook his head and sat his hands on his hips. Those two went on chatting and near them Francis could hear the cop re-explaining to a about her one of the men that it's probably too early to go out looking and that'd she'll probably be back at the end of the day or so, but the messy hair in a tight white bag the cop held in his hand still made them go out regardless. From that conversation Francis got that the main objective is to look for the car that went missing with her, find the car and you'll be on your way to finding where she was. After a few seconds of waiting for the talk between Harrpon and his friend to go anyway he cared about, Francis gave up and slipped away from them and walked upstairs seeing only two rooms up that way. He checked the bathroom and found nothing, then he tried the door of what he guessed was the bedroom but couldn't get in because it was locked. He had to guess the men downstairs locked it. Francis walked back downstairs and went right by Mr Harrpon and walked out the door, deciding that he didn't need to do the searching with him, and that they'd hit more ground if they weren't together anyway. (It'd only take about 5 minutes till Mr Harrpon would worry where the boy was.) Since he guessed they'd be looking all over the main part of town, Francis thought it'd be wise for him to look at the (to him, end of the town, which was really the start of it because the forest he lived in was the 'end' end.) He known it'd be a long walk till he got near the end of town, so he pulled out one can of water from Harrpon's truck and made his way out.
There wasn't any point in waiting for him to get to the end of town to look, so of course he kept a keen eye for her car the hole time he was walking, which was hard because he'd probably only seen her car out of the corner of his eye when he was near the school before, so he'd have to really focus of what the cop had said to the other man at the house before, and even then apparently he only known what her car looked like because that Danny man had told him, so really Francis was only getting third had information. Whenever someone recognized Francis and said anything to him he'd tell them what was going on, so they could be on the look out too, though everyone he saw either known or didn't think it was a big deal- or both. Strangely enough Francis didn't see any of his friends while going along, which the farther he went along the more it made sense because most of his friends lived in the 'front' of town, really all the kids did because the end of town was much more sketchy. The reason Francis known this place well enough was because his dad lived here after he got out of the military but before he married mom. Dad had taken him out a few times around the place to show him some of the spots he'd like to hang around when he was a kid. He'd always complain how much better it used to be back then. A part of Francis worried dad would be there in the lower parts of town, and that he'd jump out of some dark shadowy street corner and yell at him for following him. Not that that made any sense, because whenever he went missing he'd normally skip town and head on off to the forest or to his parent's home town. In a way that only made doing a search for a woman that went missing a day ago seem silly to Francis, but he understood how weird it was of his dad to do what he does (not that anyone lets him forget it.) And he met Celia before, and she seemed like a responsible person. Didn't know what to make of her being pregnant, grossed him out a little bit, because the dad must have been Danny, and they weren't married. Not to mention Danny would make a horrible dad!
By the time he actually got near the end of town, it already wasn't looking to bright outside which only made him feel like he wasted the day, what made it worse was that he was seeing less and less cars in general, let alone any that could match Celia's car.  Soon he actually hit the end of town, he started walking off to the right so that he could walk back up a different route. By the time he turned around down a street he fully felt like he wasted his time, but at least he wasn't stuck at home with mom.
"Hey..."
Francis stopped where he was walking. Then he looked around to where the noise had come from.
"I'm here."
Francis turned to voice and saw a older man standing by a small building's doorway, he looked almost drunk in a way, he held onto the frame of the door so tight like if he didn't he fall down, his eyes where not steady on Francis. Francis did not move any closer. "What do you want?" Francis answered coldly. "I know your dad. Yeah, I know your dad." The old man tried to walk off from the building's steps, but he couldn't, only holding on tighter, Francis pursed his lips. "He's not coming home. I saw him two weeks ago, and I could tell, he's not coming home." The old man's eyes fixed straight on the target, and he was almost not holding onto the door anymore. "He's not coming home. And you should be glad too, he wouldn't be any good to you anymore." Francis stepped back but the old man just stayed fixed on him, not letting go of the door frame and standing straight. Francis wished someone else was with him now, if only he'd gone with Mr Harrpon, he'd keep him safe. "He was fine, years ago. I remember him when he was young, he used to be a funny bloke when he was a teenager. Yes, yes I remember him. A lot like you. But he didn't need to get catch to become useless like he is now, better off gone I'd say. Ever took care of a rose bush kid? You have to cut off the bad buds to keep the good ones healthy, well your dad was a bad bud. And now he's ruined the hole bush." The man added under his breath. "Should have stayed in Korea forever." "Shut up." Francis said, stepping forward. "I'm not just talking, no I mean it." The old man said plainly. "I've thought through the hole thing. And I mean everything I say." "Your crazy, don't talk about my dad like that." Francis tried to sound firm and rational, and he did but that didn't matter to the old man, and he took one step down the two stairs from the door. "You shouldn't be alive, you know that right? Only Satan kept your dad alive in war, he wanted him to come back." The man took a another step down. "He wanted your dad to come back, infect-" The man got closer, and Francis kept his ground. "Spread." The man gestured at Francis. "I said shut up!" The man came in closer, and said one last time in a gloomy tone. "You leave wouldn't be good enough." 
Right then the old man swept in and cupped the sides of Francis's neck then squeezed. Francis tried to choke out a yelp but it died in him, he was too shocked to react. The old man didn't make any kind of expression when ripping the life out of the boy's neck, just focused. When the old man tried to lift the boy up into the air he was almost able to do it but Francis's eyes opened wide, and he bit down hard on one of the man's knuckles, and when the man tried to shake him off the hand it only made Francis rip off a large chunk of skin that at second would start rapidly bleeding to heal the young wound. The man dropped Francis almost a foot, holding his one hand and screaming. When Francis hit the floor and before he could even get a breath he started running back down the street he was going down before, so lost of breath only 20 feet away he almost fell down from the lack of air in his body, but out of fear from still hearing the man behind him yelling out in pain and cursing him out. 
He ran and ran till he couldn't hear or see a thing, trying to regain breath as he got away. Praying to God that the old man couldn't or wouldn't run after him since Francis couldn't go as fast as he normally could with the breathing problem. The farther away he got the more he realized how in pain his neck was, the old man nails dug into his neck enough that a few small curved lines of blood fell down his neck and seeped into his dark colored clothes, as he ran a few dots of red dripped onto the pavement. 
At this point in the day, almost night actually, the searching felt uterly pointless and more then that a distrasion, he just felt like he wasn't going to find her- them, like this. Most of the day Mike from work actually came out to help him and they'd drived together all day looking, which supprised him and he would have been more touched about it if he hadn't been so lazer foused on finding her. No one was taking this as serisuly as him. Clearly there was a break in, Celia had no history of self harm or mental illness, so she wouldn't have broken off her own hair, and she never went out that late anyway. He could see her leaving without a note sure, even more so with her being bothered by him. But he known it had to be a kiddnapping. Danny wasn't normally a kind of man who'd go to the worse possible option, but somehow he was sure she'd died. No one talked to him much all day unless they had questions, but he could tell they'd thought he was being too moody, but he was sure-just sure someone had tried to rob their house, Celia tried to attack the robber and they'd killed her and descided to hide her body somewhere. 'She should have just hid, something in that house mattered as much as her, or the baby...' Danny kept thinking, he was sure that's what happened. Later in the night of him finding the house like that he rechecked the house after regaining his cool and didn't find anything too big, but he did take notice how the bed was messy and Celia was quite anal about things being in their place when she or he left the room, so to him that meant she heard something downstairs, wasn't worried about the bed because she was worried about downstairs, and got herself murdered. After having such a fit last night he was having a bit of a wash over about his own actions. None of the drama about his father or the marriage or work or any of that meant anything anymore. None of it. He would already do anything to go back to yesterday morning. He'd put up with any verbal abuse from his dad, he'd put up with any lack of money or relationship drama or any of that. He'd burn the house down or cut off his own libs, in fact he already wanted to burn the house down with it feeling like it would be covered in blood he missed when he came home. Last night felt like a nightmare.
By the time the sky was turning dark Mike said he had to go home now, Danny didn't really want to talk but he had to explain that he could just drop him off at (what was to him) the end of town facing the forest. "You sure?" Mike asked in his meak voice. "Yes." "Ok... If you need anything else just call." Mike stopped the car right where he was and he let him out without any goodbyes.
Danny held his breath so long while the car went out of sight that it was far out of sight before he breathed in again, he didn't even relized that he was doing it. When he did breath out he did it so slowly that he could feel it on the tiny tiny hairs on his upper lip. He could even hear the slightlest noises of old people coming in their homes. It was complettyly quite to thoses who where too far into their own heads. Danny had a thought that he didn't remember right after having it, though the feeling ingered and it made him hardened enough that the alone small defensiless feeling he had before was changed transformed-fixed, with a ferm hardness. Being a child meant when he was alone he was naked, but now it was different, now being alone was just natural.
Something catch Danny's eyes, and he fixed the frowne on his face. It was a small figure coming down the road to him. The figure kept it's head down and looked behind it often. Then the only bright thing in sight came, the boy's head was bloude, so it must have been Francis Oden. Danny couldn't even bring himself any further to look comsbicuas, he just stood their still, hands at the sides of his body very very still, lips pursed. Soon Francis got closer and saw the man, though he didn't say anything till he was close, his hole body but his head covered up by thin but big old clothes. "Hi..." Francis mumbled out, not even looking up. Danny moved to be right in the kid's way so they faced each other, Danny just looked into Francis till he finally said something. "... Does your mom know the woods well? I know your father is out again." Francis looked away again. "Yes." "Can you take me to her?" "...Are you sure?..." Francis asked, looking up and his hands sunk deeper into his pockets. "Let's go." Danny started ahead of Francis, then grabbed the boy and pushed him to the front. Francis kept his head down still and walked forward out of the town and into the woods, not quite going up yet but already meeting trees. The small gray homes and buildings and buildings that where used as home got smaller and smaller, blending into the darkening sky and dim dirt. 
The further they went up the more the blance of ease of shifted. The path they where going on was Francis's land, not Danny's. It was mainly because when they started going up the forest, fully ingollfed by the trees and moss, Danny started to see how much darker in the moutains then the flatlands, it was foren. Something he didn't know well. Actually he's never been in hear, he never wanted to go hunting with his father, which was probably one of the reasons why his father thought of him as a wimp. Not that he ever said that but Danny wasn't stupid, he could tell. The 'end' of town where the ground was still flat but the trees where popping up, I'll be it a much smaller version of the trees, was much more bright but also very wet and mud like, and also a rather dead as well. This was the point where the bugs and birds stopped showing up. But the deep forest, the time when your going up and up is much more dark no matter what time of day or season. The leafs are thick though thin at the same time somehow, they look hard but if you touched one with your hands it'd break easily. It all smelt damp but still had little to offer you in the way of varitly. The wind made it feel like the earth itself was pulling you upward and sucking you in, like if you reached the top the sky you gather you up in it's endless arms and never let go of you. No life was up here, no life was the Oden family. In a way it made sense why Francis was so calm here, it wasn't because he was use to it going though the path many times, it was because he was the prince. Speaking of Francis he didn't talk most of the way up which was about 20 minitues given their pace, it was only by the time that the sky was fully dark and he could tell that Danny was getting creeped out so he spoke up with it not feeling as tense between them anymore. "Your planning on looking for Celia around here, right?" Francis asked, Danny though never feeling this way about the boy before leaning into his words like a blanket, even walking a little closer. "Yes, and I want to ask your mom a few questions about the forest." "Why can't you ask your dad? He knows the forest just as good, probably better because mom wasn't born here-But I know just as much as your dad if not more so you don't need either of them!" Danny waved lightly, trying not to shoe him away like a bird but to quite him know, Danny almost didn't want to be too loud here... "Father wouldn't understand, I want to talk to your mom because I trust her opnions." "I know more then her about this!" "It's not just about the forest, I also want her-uh, insights." "Oh, ok." Francis changed his face to something rather shy. "I'm sorry about Celia." Danny looked in right in the eyes and for the first time since leaving work he lightly smiled. "Thanks you." Francis nodded grimly and walked on a little ahead which made Danny a little more fast not wanting to lag in a time like this, he wished he brought a match for now only his eyes getting use to the dark where keeping him on his way. The hole forest had a very dark brown color to it, brown blacks and the smallest hints of red on the ground here and there spread about. "Do you think she came up here for some reason?" "No, no I don't think she'd come up here." Danny coldly said, making Francis almost fully stop coming very close to Danny and looking up at him. "What? I don't get it." "... Francis, don't worry about it took much, you can't help with this sitcasion, and you don't need to be worrying about it. Your just a kid." "I was looking all around town all day for her car, that's what I was doing when you found me!" Danny rasied his hands. "Thank you, then you helped as much as you can. But just don't worry about looking out there anymore." "But she's out there! That's important that everyone looks for her." Suddenly seeing someone as close to her as Danny be so (what Francis saw) as clam about it made the pointless work he'd done today seem so important- even holy for Francis. "Your job isn't too look for missing women, your just a little boy." "I'm not little." "Francis, listen, I'm just being realistic, she's not going to be..." Danny frowned and the two of them stopped walking. Francis just watched the man's confused exspesion with wide eyes while they stayed looked in a stare off. Danny licked his lips in thought then reached out his hand slowly. "What's on your neck?" Going down the boy's neck was dyed falling off black looking lines, coming from small cut looking wonds on his neck. Right when his cold hand touched Francis's neck the boy jumped away. "Nothing!" Danny spread out his hands in a open sort of fasion. "No! I'm not trying to hurt you! Just what happened?" "Nothing! It wasn't anything." "Where you attacked? I need to know who it was kid." Danny took two big steps forward and the second he did it he regretted it because Francis spun around and run far up ahead of the path like a squirl to a oke tree, Danny yelled out that he wasn't going to do anything and to come back but that didn't make the boy come back from vanising into the black. Danny started running thinking that with his lankly long legs he'd at least come up close enough to see and talk to the kid but no matter how fast he went the dark form of the child never came back and 2 minitues of going full speed started to leave him weak, then with the heavly breathing and with how tired he was he wasn't looking where he was walking and ended up tripping on a rock poking out of the dirk covered with blankets of leafs. He fell down with a light choke of air and his chin chest and pants where covered in dirt. Suddenly there alone, dark out and cold he started wishing he went along with Mike and just went back to his Hellish home... Then again, maybe not.
He was so far up by then going down wasn't a chose, luckly for him he didn't have to speed walk up the black black path any longer because soon the trees suddenly parted and he could see a small light in the distanse, on the very top of the hill where trees didn't get too close to the house was a small wooden cabin and what he had to guess was a candle inside making the light. He didn't take time to admire the well and tools and old cabin that was used for horses a generasion ago, no he was so close now he could feel how creepy it was and decided to make a sprint for it and ran right up to the door almost like a madman, he wanted to just run in but out of kindness he knocked on the door and waited, holding every breath. He could hear a woman gasp a little inside and before she opened it she bolding asked out. "Who is it?!" "...  Danial Coodly." A momment later the door opened he could see the woman talking to him, he known her from his father showing her, it was of course Francis's mother. The second he saw her he forgot what he was worried about before outside. She was a lightly cubby woman below the face but it only added to her mother like quality, it made her blue old old dress look more fancy then it would have looked like on any other woman. Her once bright blonde hair was now dimmed and pulled back, only her bangs where puffed out. But it was her face, she had a very kind face, like she was already prepared to take care of him. Suddenly he was very very jelouse of Francis for being able to call a woman like this his mom, Danny never had a mom because she walked out on him and dad.
"What do you need? Francis said you where coming here." Oh yeah, he almost forgot about the brat. Inside the house in the back he could see Francis hiding, holding his legs together. Danny fixed his face to look more clam like hers. "I... Ha, just need to ask you a few questions. Can I come in please?" She nodded and opened the door. "Oh course. Come in hun." Francis shuffled in his sheet by the corner of the room, he watched     the two talk while holding his fabric close to himself. While mom was tending to Danny, Francis undressed and hid away. He turned his head over and laid down, so by a few minitues they'd think he was asleep, he didn't want his mom to see his neck, he didn't know there was dried off blood on it still when he was walking up there so while laying down he scrapped off the blood with his nails.
"You know about what happened last night, right?" She shook her head no. "I haven't seen anyone in a while, anyone but Francis of course." Danny shifted where he sat. "My girlfriend- ah Celia you know her?" Mom nodded. "Well, she's missing, our house was broken into last night and she's gone." "Oh Lord! No sign of her? Isn't she- ah," Mom pointed at her stomagc and Danny nodded. He went on and explained just everything that happened, he didn't get into his reactions too things but he gave her what he conciered the important details. By the end she looked very upset which only made Danny creeped away a little bit. "I'm just so sorry to hear about that, no one around the town found anything?" "I don't know, I only talked to one of the serachers by the end of the day. If I hear any news from them I'll tell you about it though." Mom held her hand to her chest and ends of her lips raised lightly when he said that, but shifted quickly with a head shift like she had to hide the smile. "Thank you Danial. Just like your dad." That was naturally uncomfortable for him but he got it. Danny shifted and got more quite. "Your welcome, it's nothing. But I don't think I'll hear anything from them. In fact I... Ah... We, I think she has to be murdered." He moved back a little bit from her, he really didn't want to see her face. Francis was listening while gripping his sheet, wide eyed and open mouthed. "... Oh no no no, don't say things like that. We don't know that yet." She moved in closer to herself and held her hands together. "I know it doesn't look good, but still." He nodded. "I just- ah, have a feeling. And I was thinking about where whoever it was could have hid her body, you know? "... Why are you asking me this?" "Because you know the forest well." Mom got very quite for nearly 2 minitues, then she slowly got up and took him outside away from the 'sleeping' Francis.
Francis hardly remembered what happened last night. When he woke up he was surprised to see his mom still sleeping, she was doing a lot more of that lately. Before thinking of the walk up here last night he first ran outside still in his underwear (which froze him up like a sample in a lab) and checked his neck while away from any possible eyes inside. He poor a bucket of water and looked over his neck. Of course all the signs of past blood before where gone but there was still tiny faint looks of cuts on his neck now shaped like a C. He used the water to clean off his hands feet and armpits then tip toed back inside, she wasn't awkae yet of course but he needed to make sure he didn't wake her up. He thrown on all his clothes over his arms and ran back outside. He just dressed complettly outside and as quick as that started down the path though the woods. He didn't feel very well rested but he was in so much of a rush to not be seen by her that he was just happy that went well. In fact he was almost feeling peppy that morning too. A sort of spring in his step. It was bright that morning too, a little cloudy too but when the sun shine though it was very glaring. Judging by the clouds that meant it was probably going to do something soon either by night or the next day. Knowing Landin's luck that meant it'd be a endless rain that'd take down a few young trees that never even got very tall, it was always the young trees that never stood a chanse. Francis soon rememebered last night with Danny and how it all went down. He wished he stayed awake long enough to hear how mom and Danny came back in. They stayed out for a very very long time. A weirdly long time actually. Francis would probably say about a hour they where out at least till he fell asleep but it was probably more like 30 minitues. He had no idea how long it actually was but the thought that maybe Danny told mom what he saw last night on the boy's neck made Francis walk a little faster and farther down the path. Thinking back on it now he guessed that the smarter thing to do would be to not run away when Danny asked about the neck but Danny was acting weird the hole night (not that Francis was shoocked) and his's face sort of became a little disturbed when he saw his neck, not like he was worried for Francis but more like it meant something else to him. Who knows, maybe Danny would go full batshit like the old man yesterday. It was probably best to move on today.
Despite the better weather and Francis's better mood the two people he saw in the front of town before getting where he wanted seemed very fast, in fact there was hardly anyone ever out at all seemingly, he guessed if he had a real house he would stay in it all the time too, but Francis couldn't get how people could ingore nature so much. Mr Harrpon's shop was open that day of course but he wasn't manning the front desk and only came out of the storage room when he heard Francis open the front door. "There you are!" Mr Harrpon said with a higher voice then normal. "You vanished into thin air, I thought we where gonna go together. Had to go looking for you before looking for- ah, her..." Francis steped up all meek like and started taking off his jacket. "Sorry, I was just bored and I didn't like the house. I looked all day too." Harrpon shrugged and sat down in his chair behind the desk. Francis jumped over the desk and stood by the older man holding his hands together. "What are we gonna do today?" Mr Harrpon raised a eyebrow. "You mean you, and frankly I don't think anyone's gonna come in today, just got a feeling, it's slow the hole air around town feels slow. And when it's slow no one wants to come up here unless they have to, and I'm guessing that won't happen today." He leaned back into his seat and rubbed his thining head. "Maybe run my arrens, that's about all I have for you." "What if someone comes in though?" Francis questioned. "I've ran the hole place without you for decades alone, I'll be fine." Francis nodded and already started upping his jacket back on. "Okkie Dokkie then! What arrnes do you want done then?" With a old grone he stood up out of his chair and went into the storage room and went though a dark dware and pulled out some keys. Then went though a few different drawers and got out a paper and old pencil and written something quickly on it. He handed it over to Francis and assured him out of the dark room and back into the open office room. "Hear, it's my grousery list. It's not very much, if you just take two bags along with you to the store you'll be able to walk to my house with only those with little trouble. And uh, don't stay too long anywhere outside with the grouseries. You know." Mr Harrpon added Francis some money and pushed him though the desk's door marking off one side of the store from the other. "Oh, and there's 50 cents in there also, that's a gift for looking yesterday, I known you proaobly just looked without me and I appercatye you doing that." Harrpon's voice got a little more softer. "I'm sure Celia would too." Francis was getting ready to say something but stopped himself and just nodded and turned away, he didn't really want to know the full context of what that meant.
Danny slept in very very late, so late if he was in a normal state he would have run off to work. Instead he did get up and go right off to work (I'll be it slowly) but didn't take a shower or eat or bring the right paperwork not because he was in a rush but because he didn't care enough to. He thought how he wished the car was there and immiditly felt worse. He did try speed running to work for a while and that got him most of the way there. Since Celia wasn't there anymore and they where low on staff, at least for now, he'd be doing her class today and for the forseeable future. The 'boss' of the hole little school, Mr Mengel didn't stay there that morning too long, he normally didn't show up at all any days of the week. He seemingly just shown up to tell Danny that. He didn't even say sorry about Celia before he left, in fact he talked even less then normal. Celia's job wouldn't be that hard for him to figure out partly because he'd been reading over the children's paperwork for her most of the time since she'd gotten pregant. And before the baby was coming she used to tell him about all the children in class, so he could almost remember how every child was doing too. Still juggleing two classes was something he wasn't looking forward too. Though right before he made it into he's old class he saw Mike walking over to him with a very seriouse face and tugging on Danny's arm. "What?" Danny asked, a little more puterbed then he meant it too but his co-worker seemingly brushed it off. "Can you spare one second?" Danny only raised a eyebrow in respone but Mike gave him a stern look so Danny followed away from the door of the class room and back into the hallway. "The kids are waiting, and I'm not really in the mood." "I know, I know. But I need to tell you something, and I wanted us to be alone." That didn't help with Danny looking less confused so Mike when on. "When I was driving home, ah I was about 5 minitues or so from home. I was just going by the more high up homes- ah you know them because I know you go by them when you go home. Anyway I saw four people, I couldn't really tell gender or what they where wearing because it was black out by then and I was going fast, but I could tell they where adults. They where all standing real close together, and they all looked like they where locked with their arms. When my car was just getting near them and my headlights where almost hitting them they all ran off but one of them, and the one that was left just- ah, watched me? Yeah, The dim light of my shitty car's headlight only got him for one second but I remember his face pretty well. It was a man, I think he was bold? Details are hard to explain now Dan, but he didn't feel right at all." Danny just stared at him for a while, then signed and put his hands into his pockets. "Well, I don't know that's weird." He signed again. "You know it's rare you ever see a buntch of people rathering together, even more so at night!" Mike yelled then rushed up again. "I don't know, you didn't do anything right? After that?" Danny asked and Mike nodded. "I wouldn't tell you any of this honestly, if it wasn't for the guy's face. He just seemed sooo..... Uh, angery? Pissed I think?" Danny just shrugged to that. "Listen, I just wanted you to know. I don't think I've ever seen anyone more evil looking in this town before. Now I'm not saying it has anything to do with, you know, but I just wanted you to know." Danny throwned but nodded while stepping away from him. "Ok, thank you. I have to go now." Danny turned around while Mike just mumbled out a ok, and they both went there seperate ways. Danny didn't know what to think about what he just heard but as far as he was concered that didn't have anything to do with anything he was concered with. Really right after the classes he'd have no time for grading, he had so hiking to get onto.
Mr Harrpon didn't really eat that much every week, but the things he did eat where high carb and normally bread too, and a lot of crackers. A funny amout of crackers. Francis had been around Mr Harrpon both working and non working for him for a long long time so he sort of known all of this already but seeing it right in front of him felt weird. Francis wasn't even shoscked that there wasn't much people out today, in fact that's normal now. He was trying to be fast today because if he was fast enough then maybe Mr Harrpon would let him play his small ukkalaee, and he loved playing with that thing and trying to sing Church songs he'd heard before his mom would sing to him. When he stepped inside the tiny store he already saw two people right at the end of his sights. The store was naturally not up to date for the times but was faiely well put together compared to other things in Landin. Francis unbottoned his jacket a little and grabbed two bags and stepped in furter. He could hear people quitely mubling to themselves and the sound of things moving around near by. He grabbed one of the thinsg disiding to get the cold things last. By now he was close enough that he could see it was his frined Alex and his mother, even by this distance he was confused to see Alex holding his mother's hand as they walked around, Alex holding the bags with his other hand. Francis ran on over to them getting more uppidy as he got closer. "Hey! Hey!" Francis almost ran right into Alex's mom, which made both boys gasp. "Hey! Shouldn't you be at work?" Alex said, smiing and letting go of his mother's hand. "Do you always run into people in public?" Alex's mother turned over to her son. "Wait, he works too?" She turned back over to Francis. "And you work?!" Francis steped back and Alex followed him. "Yes I do. I'm running arens for my boss." He said that last word while watching the mother. Alex's dad was very old when he had the boy, so by the time Alex was 8 he died, and that made Alex's mom a very grumpy woman, helped less by her parents not helping her out rasing her son because they disliked her late husband. She just wasn't capital of raising a child on her own. "You do his groceries?" She raised a eyebrow, but lowered her voice. "Ah, whatever he wants really." Francis wanted to say that he wasn't old enough (according to Mr Harrpon) to run more of the store, but that was a little bit too much imformasion for her to crew on. "Is that why you don't go to school?" "A few reasons..." Francis said, now matching her dissapointed tone. That's one of the few good lessons his father taught Francis from a young age. If someone is isn't in a possision of power over you treats you a certain bad way, you treat them the same way. 'Know your self worth,' he used to say. Clearly she didn't like that much but backed down her own tone. "... We have to get going." The mother turned around quickly and grabbed Alex's hand and pulled him away. Alex looked at Francis as they went away and he frowned, watching him the hole time until they where out of sight.
Francis didn't enjoy the air of the store anymore and picked up the rest of the items somewhat speedily. The man who ran the store didn't seem that awake, he was probably a little too old for a job like this by now. Francis made quick work of running out of the store and he was getting ready to escape the parking lot but right before he was free he heard someone call out his name. When he turned around he saw Alex run over to him, his mother in the car next to the store clearly annoyed that he was making the time to talk to his friend. "Hey! Francis!"Alex laid his hands on his knees and catch his breath while quick while Francis questioned him. "I just wanted to say..." Alex took one last gasp and stood up stight. "I'm sorry about your dad by the way. I heard about him leaving town weird." Francis got a little red and steped off, rubbing his arm, suddenly feeling kind of peeled. "Oh, it's happened before. No need to say sorry." "it's just that everyone is talking about it lately, and I know that it's not fun having people talk about your parents." Francis nodded, for being 12 Alex was well spoken, like a tearure even. He still had a young voice though. "Everyone's talking about it? Why? I know about the hole truck driver thing that happened but it wasn't that weird." Alex cringed when he heard his mother call out for him far off, his voice had a hurried tone after that. "Everyone keeps talking like he's not coming back. And like it's a huh, good thing." He waved his hands real quickly. "I don't think that's true! I'm sure he will! But I'm sorry about that, I'm sure your tired of hearing people talk about it!" Francis frowned, silting his head. "I haven't been hearing about it, not really more then normal. Uh... Thanks though?" Alex acted like he was going to say something more but after anouther call he cringed and shook he had and started running off. "I'm sorry, see you later Fran!" Francis was going to yell out not to call him that but he couldn't even muster that after hearing that about his dad. He couldn't really run off back to Mr Harrpon's house anymore, he just wasn't even feeling it anymore.
Mr Harrpon's house wasn't much of a home, mainly because he didn't normally sleep in his own home. Mr Harrpon lived alone so his house was more of a storage offise then a 'home' home. It was a good thing Francis had a key with him. It was so dead in Mr Harrpon's house that Francis could actually see and smell the dust. He didn't know just where Mr Harrpon wanted the stuff so he just laid the non cold grocieres on the conter top and the cold stuff inside the fridge. Before leaving the house he kind of looked over everything in the house real quick for fun's sake. He hadn't been in here in a good long while and since he was complettly alone he didn't have to worry about anyone slowing him down. Everything was normal only he could tell one of the bedroom window's was open, he shut that before leaving and made a mental note to tell Mr Harrpon about that later. After checking over everything Francis stepped out and locked the door behind himself. By then it was almost night so he rushed off back to the store as fast as he could, he didn't want to worry Mr Harrpon or make him think he was goofying off, and a part of him kind of wanted to get home before it actually got dark, but honestly that wasn't going to happen.
Coming into Mr Harrpon's store he stepped out of the way for two costomers who where leaving, Mr Harrpon brighted a little at seeing the boy and assured him over. "Hello! How did the shopping go?" Francis nodded and showed him the list. "All done! Did work go well here today?" "Sure, those two men sure where talkitive. Did you get yourself something nice with the change I gave you?" Francis frowned. "Yes, thank you again." That was a lie, he kept it inside his pocket and was going to give it too his mother." Mr Hrrpon smiled, Francis decsiding to go on. "By the way, while I was in your home putting up your grociers, I saw you left your bedroom door open. I shut it I just thought I'd tell you." Mr Harrpon frowned, holding his hands together. "... I never open my windows... Are you sure it was open?" The man sounded kind of grim when asking, which only made Francis frown more. "Yes, nothing else seemed wrong." Mr Harrpon watched him for a few seconds then signed and ran his hands over his bolding head, soudning almost depressed when he spoke again. "Something wrong around here lately... Damn, I shouldn't go home tonight."
He'd heard about the old Church a while ago, but he never went there of course, he bet his dad hadn't either.
As Francis's mother told the story. A long time ago the town had a Church way out in the woods, about halfway though the left side of the forest, at least by the derection facing the town. It was built around the Civil war but at the hight of it's age it was around the 1880s to 1920s. Everyone had been to the Church at some point because it was the only holy building within miles, even the folks in the near by town came to that church every once and a while. When it was first in use people had to get up very very early just to walk there by midday, a true sign of devosion. But a small group of men one Wesnday commited to carving out a path though the woods large enough that wagons could get though, and also enough space and people could walk beside the wagons without getting run over. They had it done by the next Monday. After that older people and mothers with children could come up there much easier, even more heartwarming was that people and families without wagons would often be picked up by their wheeled neighboors and strangers alike. Times where very hard back then, but there was something very different too. Even beyound people having children at a normal rate, no the air of Landin was fundementally different too. 
There was talk before about putting a Chruch inside the town itself, but that was not fully formed and no one really had intrest in that. By the end the Church was very old and it's wood was black and peeling, but it was petted and cared though it's old age. It was once white but then had grown a brownish gray, almost even green in the far off outside corners.
Francis mother got a little funny at the end of this story, partly because she addmitted she didn't know all there was to know about it, and also because her own parents where touchy about it and that made her nervouse to even tell Danny, like they'd come back from the dead for the soul perpouse of yelling at their only daughter. Apperntly around the end of the 1920s there was a murder at the Church sometime right before Sunday, it had a big affection on the hole town, people tried going back on Sundays but soon everyone avoded the building like the plauge. The town worked on the new Church inside the town instead of the woods, those they never quite went to the new one like they used to. It didn't take any time before the Church got a bad repution, and weather it was because people never went there anymore for good reasons, or causasion corralion either way skeaty folks started going up there just to do skety things, often times dstying the building more then nature had been doing. Now the building had become black.
The mother told Danny that maybe- God willing it won't be true, if someone had done something to Celia, she may still be there. Since only sketchy people went up there now. In fact, this wouldn't even be the second time a cover up of this kind happened  there.
She was a little vage about just the right path to get up, as far as he could tell partly because it had been so long since she'd known that path and partly because she didn't think about it anymore, but she gave him light intructions and told him when he found the old wagon path he'd know.
So far, that wasn't really working out for Danny. It wasn't all that late yet but had been black as sin for a while now. Back at home that morning he didn't have anything to carry his things in but Celia's purse she took whenever she went out to have fun. There wasn't anything in it which confused Danny, did she normally empty it out? He wasn't even sure what she normally put in it, if this was a sign that there was a break in that night then that only confermed his suspsions. All Danny took with him in the purse was a small flashlight which he didn't pull out quite yet dispite being fully night now, his eyes ajusted well and he needed the light to be good for the searching he'd be doing. And the other thing was a very old pistol with no bullets inside it, he didn't want to ask his dad for any and he didn't have the time after work anyway. For some reason Danny really wasn't all that scard by the dark while going up into the forest, it confused him a little bit but thinking on it would probably only ware off the effect, most likely it was because he was rushing up the woods not washing any time, he wanted to have a lot of time left before he went home for searching. The plan was to try and find anything that could be conceried unusiall. He didn't think the cops would come up here and do a real invesdiasion unless he found something. Any inforcemeant he'd been working with since the first day she was gone acted like she just decided to leave, not like the only sign of where she went was a bloody hair chunk. His loney home was begging to have her home, but Danny wasn't really looking for 'her' anymore. Eventually though he didn't even notice at first he found the path, it was brushed over with bushes leafs stones and even the occasinal dead tree or limp. But underneath all of that was a path, as thin as a light dip in the ground but it was there, as long as he kept his eyes on it he wouldn't lose the path, but he had to be very very careful. Naturally he had to be a lot more foucsed now but that did make it go much faster, fast enough that it only felt like 10 minitues to him even though it was probably twice that before he saw a dark shape in the distance. Just seeing the building was at first nice because all he had to do was follow the shape now instead of watching the ground, then he begain to feel worse, like someone was getting ready to jump out and yell bloody murder. After hearing the vage story of the Chruch he actually wanted to see the darn thing, even when he got close he still could barely see the thing, it was pitch as space itself. He pulled out the flashlight, shook it a few times then sqinted as a spark of life came across his sight, far too much for his wide eyes to bare. When he ajusted to the light the Church was barely any more seeable, but it was something. The door of the old place was jammed shut, a little too hard actually but after a few good shuves it came open, and a wave of strange smells and dust came right into his face. After shaking off his face he pointed his light inside the room and obserbed everything in sight before even taking a step in. "Damn!" It was about what he thought it'd look like, even though Danny had never been in a Church he heard before what there supposed to look like inside, and this one was like but more demented. Everything was wrong with the place in fact. It was somehow even more black inside the building then on the outside, everuything but the floor, the floor was a more light color then the walls. There was two pews on the left and the right, probably not enough to fit the hole town or even 5 families which catch in Danny's mind as funny if the hole town used to go here. The pews themselves where actually very very dark and even though Danny didn't quite know what it was it was actually black mold, it was everywhere in the building in fact. It was hard to distern mold from the 'natural' color from the building. The smell was odd, Danny couldn't quite tell what it was, reminded him of the smell of his father's old hunting supplies, honestly he wouldn't want to know what the smell was. Danny held the flashlight close to his body, out of habbit he called out "Hello?" No one called back and he wasn't complettly sure weather he wanted someone to or not. If someone was there they could hide very well.
The searching finally begain. It was at first weird to be looking without any clues, but he did have a few ideas. In a way it was kind of like playing hide and seake when he was a kid, almost like he was trying to find a very tiny person hiding from a gaint like him. His father when he was bout 14 used to take him out searching for any shot deers they needed to find because he thought that'd be good for him, not that that activity lasted long anyway. And though deer search parties only lasted barely a year long, he did gain a few good skills when it came to noticing the smallist bit of blood on the ground, and when your following a path though the woods tiny pieces and spots of blood could easily go unoticed. Though a black house was very diffrant from the forest at day. He wished he'd seen the Church at least one other time before coming hear, hear and there was small trash and objects that he had to obserb carefully. The hole time he still kept the purse close to his body which if anyone else was there would be embarassing, but he had to do it because if skeatcy people really did come up there sometimes to do... Whatever, that could mean someone could come up to him that night, and God knows what he would say to them! He couldn't just point a gun at someone he doesn't know but what if they drawn first? He was thinking too much... After searching for near half a hour, he was getting red in the face and kept flashing his light around the hole building, it was hard to believe this used to be a friendly place. Danny shoved his left hand into his pocket and with one last sad glance over he shut the door up carefully, just in case somebody made been going to the Chruch regularly he shoved the door shut very very tight using all the strangth in his shoulders, maybe even tighter then when he first got there. Since it had taken so long to get up there, and in a way he was more worried about getting down then going up, he naturally wanted to look around the hole area before trying to get home. He noticed a bump in the ground near by and after checking it out with his flashlight he could guess it was a acent decaying bench, who knows how many happy faces sat on that hunp of rot decades ago. He noticed more trash right outside of the building then on the inside, just glass and a few paper waste. He looked though it all, beside a pieace of paper he did find something a little intresting, it was fully caked in dirt but after brushing it off with his free hand and hip it looked almost like a military award metal of some kind, but he couldn't read the writing well. That surely had nothing to do with Celia but since it was odd he laid it inside the purse and kept on looking, hoping it wouldn't hurt the materals inside, just imagain if Celia came back and yelled at him for ruining her favorite purse, Danny would love that. When turning to the very back of the Chruch he noticed a hump of something barried underneath the dirt. This, now this catch his attension. When he could tell that he couldn't just dig the thing out with one hand he turned off his flashlight and started digging with both hands. He dug and dug till he broke off a few finger nails. He went as fast as he could, not liking the darkness all of the sudden, scraping his hands and bruseing them, drawing blood too. He was about to give up till his catch a fabric handle...
Francis was actually having quite a dapper day somefar. He hung over at the end of the conter, legs drapping over the edge. He had gotten old enough that when his legs hung over they almost touched the floor when his butt was seated on the edge. It was so bright outside that it killed all the snow outside finally, months ago it kept on snowing and snowing and it hadn't shown any sign of stopping for a long time, and even with the few weeks without snow it wasn't warm enough to kill the snow, well this morning with no renforcemenats for the snow and the sun beating down hard enough all the ice snow and frost was fully gone. And Francis was glad he could finally leave the house without with old smelly coat. It was even warm enough that mom let him wear his best outfit, normally she wouldn't let him go out in it for no reason but she said it was getting tight on him so soon he wouldn't be able to wear it at all. He even brushed his blound hair out of his eyes making his face much for clear.
Mr Harrpon was in a good mood too actually. He seemed a little shaken up by something that morning but by the time Francis was in a few minitues he chippered up. It remeined Francis of when he was younger and Mr Harrpon acted a lot more upbeat, more cheery and lively, and silly too. That morning he was more busy then normal given since the weather was well more people where outside. (Did Francis's heart good seeing more people out and about. Since by his mother's own words, better to clean on a nice day rather then a bad one, Francis was mostly going this way and that way in the backrooms of the store where the costomers don't go, washing off the floors and wipping off dust from any big objects that may be picked up later on. He work was going constuntly interupped by him hearing Mr Harrpon get more chatter with someone out back, and everytime that happened Francis would take a peek out and see if it was anyone he known or wanted to hear from, often it was! So he would stand by Mr Harrpon and listen on. A little over half the day went on like that, half attensioned work and small doeses of social gatherings mixed in with some witty banner with Harrpon. He rememebered his mom going on about some things she was planning on getting done around the house, because that morning she sold her son that dad was probably going to come home that day like he normally did, and since she could tell it was going to be a good day by the way it smelt that morning she wanted the house to be all nice and pretty too.
When Francis heard anouther person come in, he did hear a new flurry of talk and chatter and did run from the back of the room and he peeked out of the door and almost gasped. It was actually Danny on the other end of the desk talking to Mr Harrpon. Francis ducked behind the door again hoping no one saw him, and he kept his ears up agenst the door so he could hear everything that was going on."I just came to show you something." Danny said meekyly, Mr Harrpon responding with a cheerly voice. "Oh? What?" "Your not going to believe me, but you know about that old Chruch right?" Mr Harrpon suddenly sounded much more quite, good cheer being rushed up in him. "The old Chruch? What? Well yes I do, I used to know it well. What of it?" "Well... I was searching around it yesterday, miss Oden said maybe something about Celia would be there, and behind the building I found this barely barried in the dirt..." After that was a long quite, and only hushed voices. After a few more miniutes the sounds of goodbyes where heard.
Francis grumbled to himself, then after waiting a few seconds he could tell that Danny had left the building, Francis ran away from the door as fast as he could, leave the back storage from the door in the back of the building and made it outside, then he spun around from the other corner of the building and then saw Danny walking down the street, quick as he could he spend over to the man and thanked God when Danny stopped walking and turned around to look at the boy, Francis grabbed both of his legs and started gasping for air as he stood there for a while. "What do you want?" After a few more mintiues of gasping Francis looked up with a red face. "You didn't tell my mom, right?" Danny raised a eyebrow. "About what?" Francis stood up stright and said only in a wisper. "My neck." "Oh! No, why did she find out?" At that momment Francis almost frowned when he saw Danny's face change, it wasn't a bad change, in fact it was a good one. He looked lighter, then baggy and more like his real age, it just looked weird on Danny. "No." "Then why ask me?" "I just wanna know!" Francis thrown his arms in the air like a young child, the light hidding the edges stunningly. "Ok. Well I'm not going to tell her, so can you tell me now?" "Uh... uh, wellllll..." Francis looked away, he did want to tell someone actually, he was still scard about what happened. He was even afraid that somehow that creepy man would find him and attack him at night, he did seem to know a lot about him... But somehow it just felt weird, wrong, maybe even a little dirty? Francis didn't really know how to feel about it, the hole thing just felt bad, like it was his fault that happened. He looked up again. "I don't want to be long, can I tell you later?" "Mhh..." Danny frowned again, and reached out his hand turned Francis's cheek so he could look at his neck which was complettly clear from the cut marks, then Danny pulled away. "Are you sure it isn't important?" Francis nodded. "Uhh... Ok, but if your in any danger, just tell me." Danny said and smiled quickly, Francis nodded feeling weirdly touched by that. "Well, I'm only on my lunch break so I need to get back to work." Danny turned back around and said in his normal poor tone. "Bye." Francis paused watching Danny walk away. "Bye."
When Francis walked back into the shop Mr Harrpon was alone, a new look of extream confusion all over his face. In his hands was a somewhat large military styled backpack, he was pulling out things and shaking his head. It was a panicked look for him which made Francis nearly rush over to him. "What's wrong? Where di you get that?" Francis only asked to make it seem like he didn't hear what just happened between the two men. Mr Harrpon didn't awnser for a few seconds, and when he did he couldn't even bother to look up while pulling a small book out of the bag, a anouther item amonge many other random things. "Danial Coodly gave it to me..." Francis looked over the bag and didn't notice anything wrong. "What's the matter?" "This bag... It was barried by the old Chruch..." "Old Chruch?" Francis asked, voice sounding very young all of the sudden. "There's a old Chruch in the woods, you wouldn't know but I used to go there." Francis frowned, he never heard of a old Chruch! There's only one Chruch and that's in the middle of town, he'd been all over the woods how could he not know there was a Chruch in the woods? Why would his dad not have shown him? "Ok... Why does that matter though?..." Francis barely mumbled out that last part, and Mr Harrpon looked up with wide eyes, all items laid about him on the cornter top, a empty bag in his hands. "The backpack was filled with personal items from my house."
After all the sun came down that day melting all the snow it made it a very cold wet night, which didn't help him very much that night. Danny was once again coming home late, thank God tomarrow would be the last day of the work week, he didn't think he could do it much longer. What he really needed was a break honestly. By the weekend he'd try and gather a search party again, he was shocked by how little everyone cared about the hole thing, sure no one in town was ever really that close to him and especially Celia, everyone but the kids anyway, but still it just didn't make any sense to him. Danny nearly fell into the house when he came in, holding onto the door handle so his chin wouldn't met the carpet floor. He gasped a few times then looked down, his shoe had catch ahold of the mat outside on the front step as he was coming in. Normally he'd cuss the inanimate object out but he hadn't had the sprite for that for weeks now.
Danny cringed and shut the door behind himself. The house was complettly dark inside, he needed to tell himself to turn at least one light on before leaving for work. He pulled off his coat and neck tie and thown those objects onto the bed. "Ah- what?" Danny swurved around and his eyes where met with nothing. He could have sorn he heard a knock. "... Hello?" Danny heard anouther noice far off, a chrink or a sqeak. Danny pursed his lips, thought for only a second then took action. He silantly stepped over to his small desk table near the couch, fumbled around in the front drawer until grabing a small old pen and hid behind the other end of his couch ducking all the way down. He known it would have been smart to have just ran out of the house but he was worried he wouldn't have the time. The dark was so thick that he couldn't even see it, and the silance was so deep it could have eaten the young man alive.
Then, it came.
A figure much taller then himself glided out of the darkness, then following him a anouther figure nearly identical stood by his side. Danny moved closer into the chair as to blend in better, holding his pen close to himself. The figures moved near and past him, looking over the slight dark shape inside the shadow of the couch. When they hit the end of the room, they went still and got uncomtorbally close to Danny's huddled up body. "I could have sworn he was in the living room." A deep, huskly old man's voice wispered, if it wasn't so quite in the house already and Danny wasn't already right next to the two things he wouldn't have heard it. "Maybe he ran out, but I didn't hear anything open or shut." A diffrant voice said, sounding somewhat younger but more high pitched, almost feminine should clearly not that. "Mhh... I hope he didn't hear us when he came in." Danny was now sirisally thinking about stabing one of the things in the foot and then coming in for the attack after doing so, maybe he could get a good stab in the neck? But what did the men had guns! What could he do pressed up agenst a couch with no moves to make. "Maybe we should hide in the bathroom upstairs, see if he comes back inside, he may have went around the house if he saw the broken window we did." "Good idea, good idea..." And after that the two dark figures started up the stairs, Danny waited till he think he could hear them settle into place in the bathroom like they said and stood up out of the side of the couch.
He kind of gottne into a idea, something rather unlike himself. He thought very fast about what this all meant, why these ceartures where in his house-surely trying to end with life for whatever reason, and he known that it had to be about Celia, it just had to! Well the police weren't doing much, so really he only had three opions, leave and tell the cops, tip toe upstairs and slam the door shut to the bathroom and lock it, or three- well, he already decided on three before even thinking on the other two. In fact the other two where just ideas he would end up dreaming on in later days after what he was going to do. 
Danny pratically clawed into the kitcken. There wasn't any lights on but he known this house for a while so he could find his way around easily. He didn't have a gun in the house at the time anymore, so all he had left was a few knifes by the sink he now assosheated with dread. There was again, a few but since he only had two hands he took a nice long one that was meant for slicing long French bread (though wasn't very sharp) and a anouther one that was a more genaric cooking knife brand, but much sharper! Nither of them where good combat tools but it was all he had, better then a pen anyway. Carefully he creeped upstairs and when he stood right next to the door he pressed a ear agenst the wall. He was still as a stacue for nearly two minitues till he could hear the light quite but content sounds of the two men breathing. 
After that Danny didn't want to wait any longer!
 Rathering his courage mixed in with anger he spun the corner and hearing a yell turned on the bathroom light-suddenly a flash of dark blue mixed in with a blinding yellow cast all around the area. The two men pulled back gasping and holding there eyes. The first thing Danny saw was that one of the men was holding a gun, Danny jumped in front of them both a stabbed the older man in the hand making him drop the weapon. "AHH!" The man screamed in pain only shocking the younger one more. The yelling only made Danny more mad!
The older man got stabbed in the chest with the better knife two times, the first only breaking skin but the second cutting deep to the left. He fell to the ground gasping and crying out. Before Danny could do anything else the younger man pulled out his gun from his wasit and almost shot Danny right in the head if it wasn't for Danny actadentally moving out of way right as he fired, a shot hitting the wall near by burting Danny's ears so bad one later on started bleeding. The pain was so shocking for him he screamed out and at the same time as a defensive mesure jumped out at the other man so hard he bumped into him and they both fell down onto the bath, the younger mistery man droping his gun on the ground making it fire again though only hitting the wall.
The two young men fumbled in the bathtub rolling around like pigs for nearly 30 seconds before the attack punched Danny in the face making him real back in shock and pain. The young man tried to get out of the bathtub probably to his weapon but Danny's instinks was there and he grabbed the man by the back of his shirt and pulled him back in hitting the back of his head on the bathtub again!
With the bread knife Danny stabbed him three diffant time though only breaking skin with all the clothes in the way, it only made the attacker freak the Hell out and he grabbed the knife out of Danny's hands mistakenly cut his own wrists and pratiacally picked Danny up and lifted him up and punched him again and again and again and again! Danny face was full of blood and tears when he was shoved out of the bathtub and onto the floor.
Danny laid still, forgetting just where in the house he was again, for a second in his pain littled mind he thought he fell down the stairs somehow. But his focuse came back when he saw the attack rise out of the bath, then Danny realized he was laying on the still body of the older man. Then he remembered his saving grace.He reaced out for the block of metal and raised it up without thinking, the face went from smiling with glee to a wide eyed horror an-
BANG!!!
Right inbetween his eyes a small black hole was now there, after a few seconds that felt like hours to his one adeance, the man fell down out of the bathtub and onto Danny, his head making a splat on Danny's chest, like all he wanted was a hug. Then Danny... Then Danny realized the man he was laying on was also dead, God knows where he stabbed him. A large puddle of blood cirled around Danny after his white work shirt was turned a dark deep color. And the smell became metal all around him. And now he felt both much much safer, and far- far more scared of something else.
Recent Characters & Designs
---