90+ Characters, 1,300+ images
Archive & vault account for Scheppen's comic characters from times of past and present. Continuing to update as more pieces are created / archived.
🌊🐉🌊
All characters and artwork are viewable through authorization. Get authorized by joining my Patreon or through a one-time donation of $15 to my Ko-Fi!

Or, take a peek through the folders to find a few secrets...

Current project - Sun Sprain 
🌤️👟☀️
Chapter 1 is out! Read it here!
StudioScheppen.com
🌊🐉🌊
Latest Bulletin
---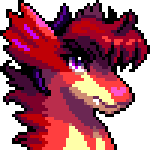 Can't see the images or characters? Get authorized through a pledge to my Patreon or a 1-time $15 donation to my Ko-Fi!
****If you're already authorized but can't seem to see the images through your inbox, go to my art tab to see my newest drop.****
Been a bit, hi! I've been taking a long break and it's been very nice. I'm trying to chug back along with chapter 2, and I'm happy to say it's been drafted and now just has to be drawn :-] <3 
Most of today's upload is going to be early scans of chapter 1's pages, pre-cleanup, pre-everything!! Ewww!!!
I'm also including some sketches / doodles I've made over the past few months of Beat and Brad. Chapter 2 focusses a lot on them reconnecting, so I'm mainly practicing expressions. I hope you enjoy them!
As always, notes on everything will be in the image captions. I don't have a ballpark for when chapter 2 will come out aside from in 2023, but when I figure it out I'll share. It all depends on how long these pages take to make. I'm trying to find ways to make them faster and looser without sacrificing the quality (opting for mediums that don't require so much attention to detail like full color digital does). So far I'm finding a few.
Authorized members, there's still an exclusive print for sale, see more in the previous bulletin. Once they're gone they're gone for good.