This Profile is a WIP! please pardon our pixie dust!
L0VE INC0PERATED . . . . . . LOVE ALL, TRUST FEW, DO WRONG TO NONE
. Yah Boi L0VE
Any Pronouns // 19 // Nerdy Hippie
S'up my dudes. I'm just your average artist who likes to draw angels and cute things. I spend most of my precious time lurking around the forums, working on coding that'll never be finished, thinking about character stories, or just chillin'.
If yah need anyone to chat with, I'm your guy! I love to talk!!!
---
. Important Information
Some of my characters feature mentions of:

Heavy Mentions of Religious Themes/Death/The Afterlife
Drugs, Alcohol, & Substance Use
Darker subject matter (which will feature a unqiue content warning)

Unless otherwise stated, none of my characters are up for offers. (I don't really do ping list! Sorry!)
(almost) All my male characters are "Genderfluid". They go by any pronouns. I dunno, it's just a thing I do.
Looking for cool codes? Check out my side account L0VEco!
Reasons 2 Live
Plushies
Hugs
Unicorns
Oreos
Inside Jokes
YOU!
Fun Stuff
Chocolate milk is the nectar of the gods!
Butterflies are my spirit animals
All Women Are Queens
My Stories
[Links To Folders Don't Work Yet... Still Working On It...]
. Urban Legends
The umbrella term for the "universe" my stories take place in. It's 90% like our world, only humans are more aware of supernatural forces and religion is more "flexible".
. Urban Renaissance
My main story! I hope to make it a tiny little epsodic webcomic, but like... I'm lazy lol.
. Urban Myths
Small stories that, despite the name, don't really fit in the Urban Legends world. I like to keep the characters in these "stories" cause they're pretty haha!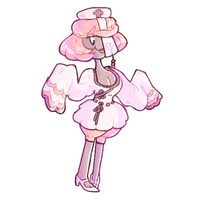 Code is a combination of: &