Latest Bulletin
---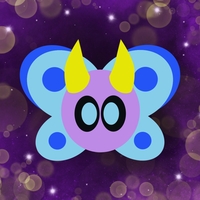 Origin:
Waters that remain mistreated in the Factory go through a mysterious underground world where everything is green and black and is ruled by a rather-mysterious wolf-headed being called Toxic Sewers; she was born from Pure and Corrupted Plants that were unfortunate to fall alongside the residual waters and by hence, ended toxified.
Toxicity, unlike Ruin, isn't transmitted by attacks or interaction from Toxified beings; it, instead, is transmitted by polluted liquids and fluids.
But like Ruin, Toxicity is irreversible, and the only way to detoxify a being is death.
Appearance:
Toxified Shapes and Beats are either green with a black glow or black with a green glow. However, to make them different from Pure beings that are either green or black, Toxified ones look melty.
Behavior:
Like Ruined Shapes and Beats, Toxified ones tend to be ferocious towards other status -to the point they may act hostile towards themselves!
They're especially competitive towards Ruined beings, and their only wish for each other is death. In other words, they're worst enemies.
Toxified beings fear Purity, and they'll either trace a toxified path with their fluids -like saliva or tears- or stay away from it at all costs. They especially fear attacks from Pure beings, as it's what'll most likely kill them.
Strengths and Weaknesses:
Toxicity < Purity
Toxicity - Corruption
Toxicity - Ruin