"We live in a grand Universe..."
LovellaTorendo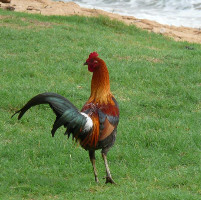 female . she/her/hers . north america
About Me
I enjoy spending time with friends/family, reading, writing, art, crafts, cooking, playing computer/board games, working with animals and many other things.
This is where I gather my characters, their stories and worlds. Most of them exist in head worlds of my own making but I do play some on active RPG forums and a few in RPG groups on Deviantart.
My character profiles are not public. Each has an individual authorization list that will include the designer, any previous owners, those who've created art for them (if requested) and those with connected characters. If you are unable to view a character you think you should have access to please let me know.
I should also state that my characters are never officially listed for trade/purchase and, while I don't mind being asked, I am extremely unlikely to say yes to an offer (designer/previous owner offers are considered more seriously).
My full character list can be found here: not yet available
"We live in a grand Universe..." - Carl Sagan
The rooster image is my own (the image not the rooster)
Feature Image #1, #2 & #4 by Reitro, Feature Image #3 by ?
Links
Featured Characters