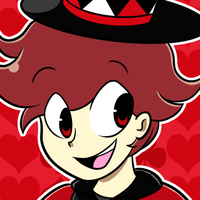 ---
Jeez! Lighten up a little, won't you woman? There's no need to be so cold. We're all friends here! Tell you what, when we get out of here I can offer a discount on a show, just for you! I do great magic performances, perfect for birthdays, weddings, graduations, bachelors and bachlorettes! *Especially* bachlorettes.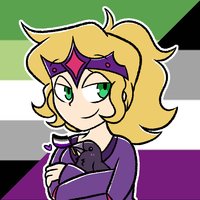 ---
Deadweight. I only keep you around because Eisenhower would be useless without you. Just stay out of our way while we handle this, and shut up. I've no business with you. And quit trying to peddle your silly services to me! I've no interest in seeing magic from a dropout beginner like you.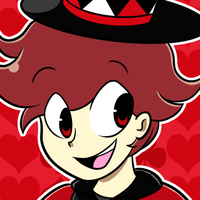 ---
Man, can you believe it? Me? A father? Haha! Well, it's not like it's the first time I went down this rodeo. I was a big brother to two little munchkins before. Rosa, I promise you that your other dad and I are gonna give you the best dang life we can! And not to brag... but with me in it, I can bet you it's gonna be awesome.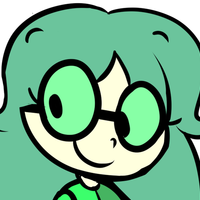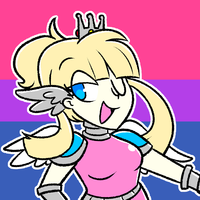 ---
My baby!!! My HUMAN baby! Oh I love you soooo much!! You came out so adorable! And my, you look so much like your father! I can't wait to see you grow up into such a handsome young man. And don't worry, mommy promises she won't eat you... even if you get on her nerves. We are PEOPLE now!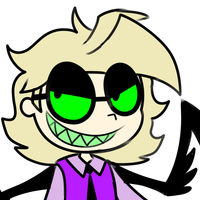 ---
Foolish mother. Abandoning your god given duties as queen so you can conform to the standards of the inferior species. Since you are such an utter failure, I shall take your place! I will become King of the Anthrest and transform humanity into a paradise for Anthrest-kind! Erm... maybe not today, or tomorrow... but someday! Your time is nigh.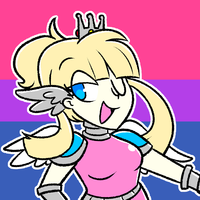 ---
What a stuck up little wench that Zanzel is! Getting in the way of my beautification project. How DARE she call my adorable little creations "hideous"! I mean really, has she even looked in the mirror lately? That wardrobe is soooo 2016 honey! Get with the times!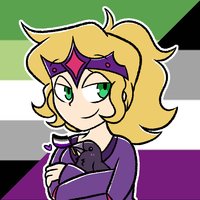 ---
Disgusting. Truly disgusting. Defacing God's earth to fit your own selfish ideals? I would expect nothing less from an abomination. You don't fool me, beast. I can see right through your disguise! Now return to the hell from which you came, or I'll send you there myself!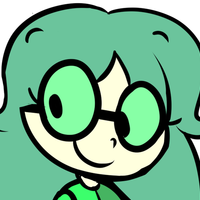 ---
Oh. Em. GEE!!! I can't believe mommy and daddy got me a little brother. And even better, HE'S LIKE PART BUG!!!! I LOVE BUGS! He is the most perfectest little brother EVER! Hey Junior, can you pllleeaasee do that spider thing when you walk on the ceiling again? It's SO cool!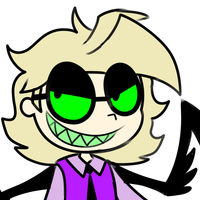 ---
My idiot, human sister. Stop treating me like a child! I might be younger than you, but my mind is far more advanced than you silly humans could ever understand. And no, I won't do that "spider thing" again! Well... ok. Maybe just one time, since you think it is "so cool".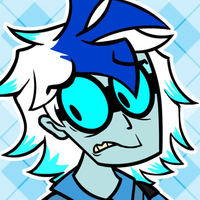 ---
What an adorable little creature. I've never quite seen anything like you before. And my oh my do you have such radiant energy! If only we were back at the lab... I would love to analyze you more closely and see what makes you tick.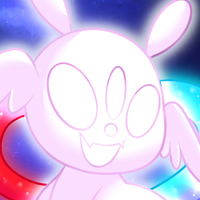 ---
Squee! Woo woob! Whaaawww. (You are a funny man! I like you. Even if Mama does not.)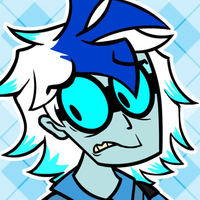 ---
Oh brother. As if this situation I got myself in wasn't miserable enough, now I am stuck with the crazy woman who started it in the first place! As scathing and cruel as she presents herself, she does seem to show some semblance of kindness in her heart. Otherwise, she would've killed me by now... Er- Don't tell her I said that though, or she might finally do it.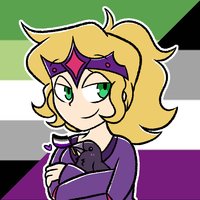 ---
Let's make one thing clear: I do not need you. I am more than capable of solving the mystery of the New World on my own. However, I cannot deny that you possess a skill set that will be valuable to me. I'll keep you around for now, but don't get any foolish ideas like considering us allies.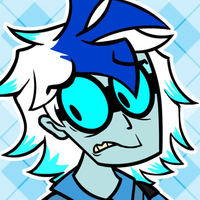 ---
Me and your mother worked so hard to make it happen, and it finally paid off! We were able to alter her DNA so she could give birth to a healthy, human baby boy... Well... mostly human, anyway. I must say, it does concern me a little how you appear to be smarter than your own good... But my love for you is unconditional. I am sure that one day you will grow up to be quite a chip off the old block.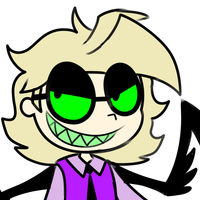 ---
Ah, father. You are an essential asset in my life mission to spread the Anthrest Infection. The skills and wisdom that you have passed on to me will surely make me an adept leader in the future. Mother may have abandoned her duties as an Anthrested Queen in order to be a species traitor, but I do not share her interest in frivolous pursuits. I will happily pick up where she left off!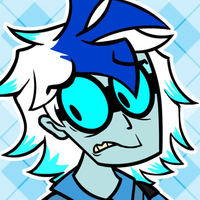 ---
I had always dreamed of one day starting a family but never thought that wish would come true. Yet, here we are; with me married to the love of my life and raising a beautiful daughter together. You are... a lot more hyperactive than I anticipated... But I love you regardless. I look forward to seeing you grow up into a wonderful young woman.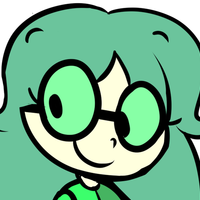 ---
DADDY!!! You are like the best dad ever I like it when we visit your lab and see all the cool gizmochines BUT I REALLY LIKE SEEING THE MOUSIES!!!! They are sooo cute and go squeak squeak! Hehehe. One day I wanna have a biiiigg lab like yours except in mines we are gonna have LOTS of animals especially bugs!!!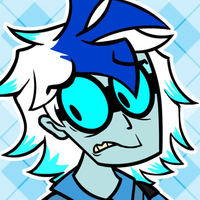 ---
Oh Artemis, the love of my life. Not a day goes by where I am not grateful to have met you. Your positive, upbeat and cunning personality is truly infectious. It's very hard to be in a bad mood when you are around. Thank you for choosing to spend the rest of your life together with me.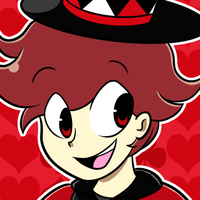 ---
Howie! I know you're a bit hard on yourself, but you are so much more talented and better than you give yourself credit for! I mean, you were willing to marry a bum like me, so you gotta be cool, right? Haha. I love you, man. Don't ever forget that.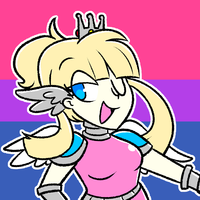 ---
Ehehe! How adorable! Such a shame that meanie princess Zanzel keeps him all to herself. He would make such a PERFECT servant with how obedient and submissive he is~ Oh well! When I take over this new world, it's not like he will have any choice!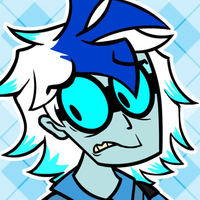 ---
She sure is a terrifying young lady. Though her initial appearance may not suggest it, she is truly a force to be reckoned with. I was unfortunate enough to make that mistake and walked out utterly humiliated. Commanding a neverending army of strange, insectoid like creatures... One can only wonder is she herself even human?