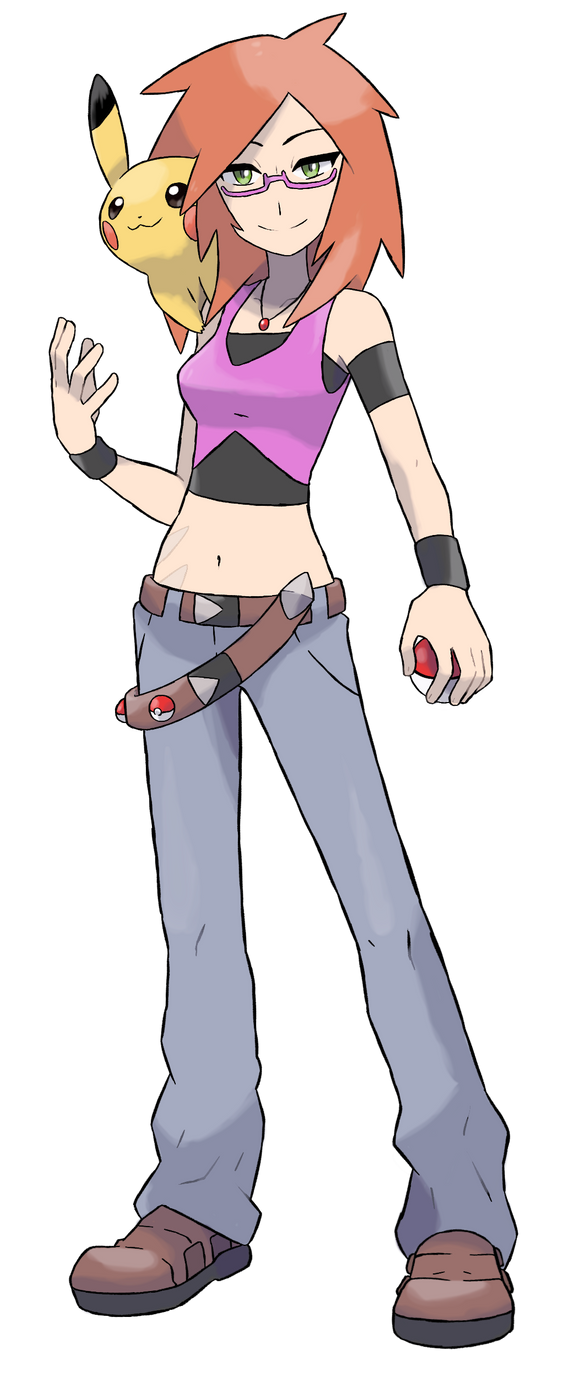 Pokémon Trainer Sam

would like to battle!

Lvl 31 ♀ Married Saving the world

A cute gal who loves cute things~ I enjoy writing, drawing, role-playing, and gaming! I'm rather quiet for the most part, but I do love working on my characters and reading about the characters of others! I hope you enjoy meeting my OCs, as I've tried to put a lot of time and love into all of them.

I have a lot of fan characters, which of course are from my favorite games and series! Highlights include World of Warcraft, Pokémon, The Legend of Zelda, and D&D. I also love anything related to phoenixes, mermaids, faeries, and other mythical creatures. You can read more about my interests here if you like!

Unless otherwise noted, none of my characters are available for sale or trade offers. My characters, ideas, and any of their artwork/literature/profile content may not be used in any way without permission; this includes taking heavy inspiration, face-claiming, RPing, or identifying/kinning with them.

Not open to roleplaying, but always up for discussing characters/stories if you're interested! I also do not mind fanart~

Thanks for stopping by!
Profile image by RGreywind
Avatar by SouOrtiz
Profile coding by lowkeywicked
Latest Bulletin
---
As is now a tradition, I am once again going to try write this year for NaNoWriMo!
This November looks even less likely that I'll make it anywhere near the goal, as it's going to be a busy month. My husband and I are celebrating our 5th anniversary, and we're also closing on the purchase of our brand-new house! We're moving in in less than 3 weeks, and I'm both excited and a little stressed. There's a lot to think about and keep track of, as you can imagine! But I still want to push myself to work on my project this year, so I'm going to give NaNoWriMo a try anyway.

I'm not actually starting a new novel, but simply working on the same one I was working on last year. It's a World of Warcraft fanfiction that I've literally been thinking about and attempting to write for years, and I hope that I can contribute a couple thousand more words to it by the end of November!

The website has changed dramatically, so it's taken me a while to figure out how it all works. But if anyone is interested in being NaNoWriMo buddies this year, my profile is: https://nanowrimo.org/participants/ladylatias
Good luck to everyone participating! <3
Recent Characters & Designs
---