Hi! My name is Lysander. I am a 20 year old female psychology major. My timezone is PST. I enjoy writing, reading, and drawing. I am always interested in roleplaying, and thats what most of my characters here are used for. I love dinosaurs, reptiles, lizards, amphibians, dragons, wyverns, and anything of the sort! Always looking to buy more of them. I can draw feral animals of any kind, messsage me if you are interested in a commission! Thanks for your time. Always open to talking, and making more friends.
STATUS:
LIKES:
Dragons
Dinosaurs
Cowboys
Latest Bulletin
---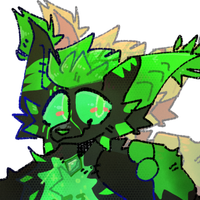 EMERGENCY COMMISSIONS: My cat just needed an emergency c-section due to her birth canal being too small, and it costede 2400$ leaving me with little funds. Please consider commissioning me, or visiting my go fund me page: https://gofund.me/80623840 just sharing the link helps plenty! Thank you!
Headshot / Bust: 5 USD Half Bod: $7-10 USD Full Bod: 15 USD
Lineless adds 2 usd
Can Draw: Ferals Anthro (BUSTS / HEADSHOT ONLY) Insects
Cant Draw: Humans, Robots..!
Dm me if interested 🙂
Recent Characters & Designs
---