---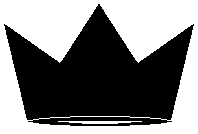 Hey I'm Moonswingz, but most people call me Ego. I'm a terminally chill dude and I collect a lot of cutesy characters and give them complex backstories. Maybe some day I'll actually write them down.

They/Them ★ Aquarius ★ Late 20's

Feel free to follow/add/interact. I'm a friendly person!
---
All Characters within belong to me, and are not for trade or sale unless specified.

Anything I purchase is always 100% credited. If you notice something isn't, please message me! It's likely a mistake!